Who is online?
In total there are
45
users online :: 10 Registered, 0 Hidden and 35 Guests :: 1 Bot
BritBrat
,
Edmund
,
GreatForce
,
Gwyndolin
,
killcarrion
,
LARIATO
,
M.J.Caboose14
,
Underdog21
,
wrestleryu
,
Zero
Most users ever online was
418
on Tue Jul 30, 2019 9:51 am
Champions & #1 contenders
Afw or discord matches
Mon Oct 14, 2019 12:10 am by wrestleryu
Hi there guys. I'm mostly seeking female opponents for mixed wrestling matches to be played here or discord. I'd play my boys as either uppity jobbers or switches, depending on scenario settings and personal likings ;p
Since I'm being quite active on discord recently, here's my discord for those who may like to add me:
Ryū#5296
Comments: 0
Powering down for a few Cycles...
Thu Oct 03, 2019 4:40 am by Tarantulust
Hello one and all.
First, I would like to apologize for the delays on my threads. I have been pretty silent over the past few weeks on this site, and I haven't been posting as much as I regularly do. I have been trying to keep up, and post something everyday, but at this point, I'm calling it.
My job is winding down, which oddly enough means my workload is at an all time high. Megatron is making me work overtime, and with the past three weeks being some odd …
[
Full reading
]
Comments: 6
Unexpected shit has come
Wed Oct 02, 2019 9:07 am by skip-stop
In the words of Zoltan Chivay, "Long to tell, life is shit"
Therefore, I will be brief. A few days ago, something happened and therefore, from today and for an indefinite period, I greatly slow down in the publication of posts. I will continue to write posts as quickly as possible for my ppv thread because it is ppv. But I have to slow down in all other topics. I will try to keep up the pace, but I will definitely be slower than before this day. I could start writing posts of 4-5 lines, but …
[
Full reading
]
Comments: 1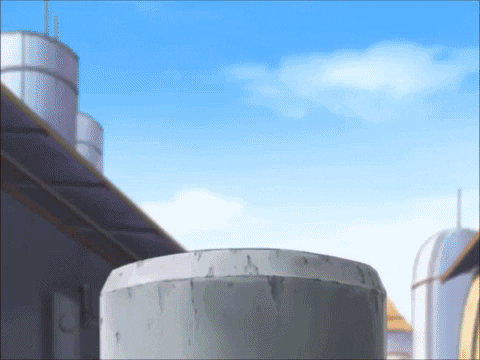 Whoa Berial! Do you really expect me to read all that?:

Sorry I've been gone for a while. Bees. Blame Miyazaki.
Technically I've been back at it for a couple of days now, but I never formally explained my brief absence to the surprising number of people that became really concerned in the meantime. So, good as time as any, I hope.
My apologies for going radio silent this past month or so. A few weeks back, I went on a camping trip with some friends. It was only for a few days, but on our way back I acted like the clutz I am and ended up tumbling downhill into a wasp nest. I'm not severely allergic or anything, but the number of stings I incurred produced a nasty immune response (in addition to one fractured pinkie). I only had to stay in the hospital overnight, but for the following weeks, I was feeling rather drowsy and sluggish and even less powered than usual after work. A few of the stings were also on my left arm and typing with both hands was fairly uncomfortable for a while.
Outside of my recovery and working on the occasional thread or two when I felt up to it, most other things related to the site were outside of my mind. I should have at least made an attempt to use Discord or Trillian to let more people in on the situation and maybe spread by word of mouth, but life continued on regardless of my affliction, so it kept getting put off. After so many weeks, I figured it would be better to at least have some work to present than just show up with nothing but a lame apology, so that also kept me away a few days longer than intended.
Also, I finally bought Sekiro, so every other part of my life was going on the waiting list anyway.
As of late, though all of the itching and headaches are gone and I've felt a lot more active. I'll do my best to be more prompt from here on and make up for lost time. I'm very glad that those of you who came to greet me on my informal return were so understanding. I don't intend for something like this to happen again, but if it does, there will at least be a heads-up next time. Be it through a PM or an Ouija board.
Wow. Dark, Berial.
I'm loopy. What do you want from me?

Berial




Posts

: 1730


Join date

: 2017-07-10


Age

: 99


Location

: The Center of the Universe. Where else, idjit?



Well, I'll be damned. That's one hell of a way to end up meeting Yellowjackets. Look at the bright side, at least they weren't mutant Yellowjackets. Either way, I'm glad you have recovered and bought the rage game, Sekiro! May your future be full of fun, laziness, and no Yellowjackets, even if they appear cute XD.
_________________
"What? Ya think you're better than me? Why don't you come here and show me then, bitchface!" -
Sabrina Anderson

Grievous77




Posts

: 26


Join date

: 2019-03-26


Age

: 18



...
Things I did before responding:

Cried. Panic Attack. Gain a mortal conflict with god for almost taking Berial from me. And I have prepared an all out assault on the Wasps of this world.
*Composes self*
OMG I'm so sorry Berial! Boose is here to help any way her can!

M.J.Caboose14




Posts

: 3397


Join date

: 2016-08-29


Age

: 22



Glad to have you back buddy. I hope your healz are swift and total
_________________
"My name's Cicilia... And I fight the crazy people. Why? So you don't have too."
-
Cicilia
"Hiya! Lets have some fun!"
Yayuuki (Lucky) Sakura
"...You wanna fight...? Whatever floats your boat, pal."
-Yuki Arashi
"Come at me, luchador/luchadora."
"Raul" Tejada
"Get on with it already! I don't have time for weaklings!"
-Rio Kazama
"Don't compare me to her! I'm someone all my own!"
Elena Miyazawa
"Champion of Truth and Justice, Grand Papillon! Ready to fight ALL evildoers!"
-Grand Papillon

Cicilia




Posts

: 2375


Join date

: 2017-11-24


Location

: 07/21



I am happy to hear you are feeling much better and that you are OK. I can't imagine getting stung by a horde of bees. Ugh, too freaky!

Tarantulust




Posts

: 956


Join date

: 2018-04-18



As someone who is terrified of bees, wasps etc. I just got the shivers reading that. Thank you for confirming my decision to never go outside.

kerflubble




Posts

: 6936


Join date

: 2011-04-25



Tarantulust wrote:I am happy to hear you are feeling much better  and that you are OK. I can't imagine getting stung by a horde of bees. Ugh, too freaky!
You are an embarrassment to all spiders...no...to all insects/spiders buddy


M.J.Caboose14




Posts

: 3397


Join date

: 2016-08-29


Age

: 22



M.J.Caboose14 wrote:

You are an embarrassment to all spiders...no...to all insects/spiders buddy
Considering there is a wasp that preys
Specifically on
Tarantulas, stinging them, paralyzing them, then laying an egg on them so that they can be devoured alive by its offspring...I think it is fair to be wary of such creatures.


Tarantulust




Posts

: 956


Join date

: 2018-04-18




LtLukas




Posts

: 3982


Join date

: 2014-05-26


Location

: The Dreadfort





Similar topics
---
Permissions in this forum:
You
cannot
reply to topics in this forum