Champions & #1 contenders
Early Notice: Summer Splash 2020
Wed Feb 19, 2020 8:58 am by Old_Man_Tai
ATTENTION!
Summer Splash 2020 starts in June-July!
This is an early notice to those looking to participate in the ppv, to please start thinking about and planning what matches you want to do at the PPV now.
I know everyone is still working on their Showdown/Avalanche matches, and that's fine and good, this is just an early notice is all.
The earlier you start, the easier it will be to get your pre-match story threads completed!
Title Holders, please start looking for potential …
[
Full reading
]
Comments: 0
Sorry for the delay
Sun Feb 09, 2020 7:21 am by LARIATO
(Meant to post this yesterday only just now got to it. Ironic I guess >_<)
Apologies for the delay on posts. No excuses, I just suck.
I
think
I've posted to all my active threads, but in my infinite stupidity and forgetfulness it's highly possible I've missed something somewhere. If anyone has a thread with me I still need to post to, please let me know so I can get on it asap.
Comments: 2
The hardest part is finding girls for it (Tension Request)
Mon Feb 10, 2020 1:01 am by Old_Man_Tai
Looking for two Tension girls willing to do mixed for some involvement in an upcoming Tension Hentai Title event.
Please PM me or find me on Discord/Trillian for more detail, thank you.
Comments: 4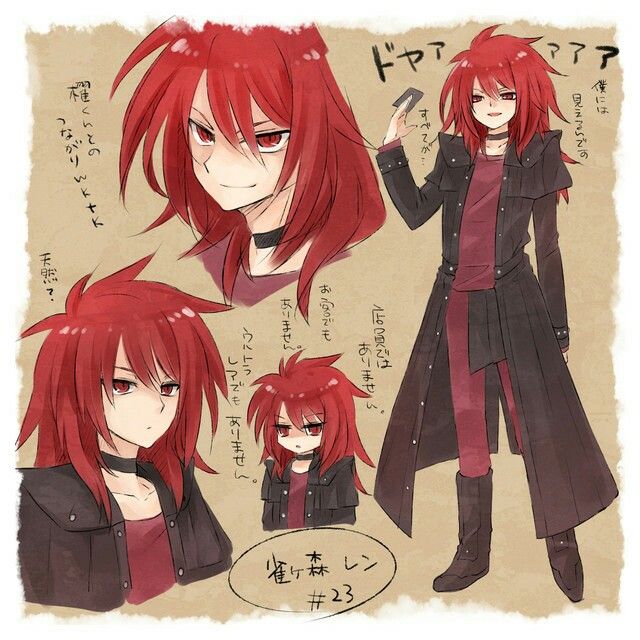 Torra arrived in a nice little  town a few days ago, and he was getting to like the little town. Torra was traveling all over the world, doing odd jobs for money and other things. He tried lots of foods, explored caves and mountains. And just genuinely loved exploring the world. However his money was slowly running out, sure he had some money left, enough to go by for another month and a half but it'll soon run out, and the town he was at didn't have alot of odd jobs.
He was eating some meat outside, that's where he saw a little poster on the wall. He took a look at it and it had the following words on it
Fight the queen enifuru and you'll be rewarded with plenty of gold, enough to last a lifetime. Come to the castle for more details.
"Yes! This is my solution to all my problems!" He said happily. He asked around about the directions for the castle and people gave him weird looks, mostly shocked  looks. Well this wasn't new cause he kinda standed out from the other males in this village. Most of the men here were around 5'8 to 5'10, well built, well toned (though not completely muscled up) and lastly had short black, brown or blonde hair. Torra was 6 feet tall, slender, had long red hair and eyes that shined a bit. The men were kinda envious of his natural good looks.  
Most of the men wouldn't tell him anything at all cause they thought he was just joking, cause apparently the queen beated all the men here and well no one ever challenged the queen in a long time.
Torra at first got a little bummed that no one told him anything. That is until a pretty attractive woman who ran the inn he was staying at told him where it was. "Thank you ma'am" he gave her some of his gold as payment.
After 20 minutes of walking he at last found the castle and wow it was a real pretty castle, it was big too! At the castle door there were 2 woman guards holding spears and they were busty and pretty. He walked up to them. "May I help you?" One said in a somewhat demanding voice. "Hey! Be nice!, sorry about her handsome, she's just in a bad mood cause she drawed the shortest straw and got stuck on castle door duty. How can we help you?" The other one said in a friendly matter.
"Oh um I came to sign up for the fight the queen challenge."
The 2 guards were absolutely stunned at the fact that someone actually would challenge the queen, it's been quite some time since the last challenger. "Hmmm I see. Wait here please." They both went inside and came out a few minutes later and they had friendly expressions on their face. "Please come on, in the queens expecting you in her thrown room and I apologise for my rude behavior, the throne room is stright ahead though main hall."
Torra smiled and thanked the ladies and walked in. The ladies in the castle gave him either cute looks or winked or blew a kiss at him making him blush a bit. Also he heard some say "the queen got a cute challenger this time." And "I wonder if the queen would let me borrow him for a while" while giggling.
Torra walked to the main chamber door and saw 2 more guards. "Hello there I'm here for the challenge against the queen." he said to them.

*torra shinjiro17




Posts

: 335


Join date

: 2019-08-26


Age

: 20




---
Permissions in this forum:
You
cannot
reply to topics in this forum