Champions & #1 contenders
Need Debut matches
Tue Sep 08, 2020 11:19 pm by Void Effect
Comments: 3
Looking for a hardstyle (or another type) hentai match
Tue Sep 15, 2020 7:48 pm by skip-stop
Hi hi everyone!
Skip-stop is in touch and I'm looking for a hardstyle (or another type) hentai match with my Lunara Ashmore and one of your characters!
Small side note: I would prefer Lunara to take victory
Here is the link to the Lunara's profile -
https://afwrpg.forumotion.com/t19698-lunara-jaguarundi-ashmore
And here is my Discord tag - skip-stop#4063
If you are interested, I will be glad to see your message
Thanks for your attention!
Comments: 1
Dice Tag Match for Casino PPV still open
Tue Sep 15, 2020 6:30 pm by Serpon
So in case you have forgotten, this is just a reminder that the Dice Tag Match is still open for the Casino PPV. So if anyone is interested, feel free to message me or leave a reply here.
Comments: 4
Page 1 of 9 • 1, 2, 3, 4, 5, 6, 7, 8, 9
Previous Match:
Thorns of a Rose Vs. Nathan Weed, Daisuke Takeuchi & Charlie Haines: Elimination Tag Match
Next Match:
Tension Tag Title Match: United Kingdom Elite Vs. the Ishii Siblings
King's Crew:



Vs.
Johnny Higurashi,


Ninjette &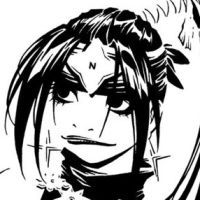 Clyde Gastin



Match Type: Standard Tag
Winning Conditions: When a legal wrestler is pinned, submitted or knocked out, the team will be declared the winner.

Tatyina




Posts

: 27237


Join date

: 2009-04-02


Age

: 100


Location

: VIP Box inside the AFWDome



Johnny bounced on his heels and looked at his teammates. All of them had seemingly been offered a chance to screw the others over for personal gain and none of them seemed to take it. He felt good and gave them a nod as his
music
began to play.
He burst from the backstage to roaring applause and as he ran down the ramp, he pulled off his yellow shirt and flung it into the crowd. Johnny slid into the ruing and threw his hands up in the air, enjoying another burst of cheers and cat calls.
He turned and then flashed his wife a the biggest grin and two thumbs up before he began stretching in his corner. When he was finished, he turned around and bounced on the balls of his feet, awaiting the rest of the team to be called in.

Tatyina




Posts

: 27237


Join date

: 2009-04-02


Age

: 100


Location

: VIP Box inside the AFWDome



God, the crowd was loud. They'd been loud at the battle royale, too, but today they were tipping the rictor scale. This steady, growing roar that seemed to get doubly strong when Johnny came out and did his thing, rallying them behind the cause. Thousands of fists pumping into the air, thousands of eyeballs scanning the ring, thousands of mouths screaming at the top of their lungs, and it was all about to be aimed at Kozue Kaburagi.
She croached near the entrance, waiting for the signal to come up and for her music to start, trying her best to push any doubts out of her mind and focus on the task at hand. It wasn't easy, but she was managing. She wished she could say that she was behind this 100%, that she had absolutely no reservations about the choice she'd made with Melissa, but she was a shit liar - when it came to herself, at least. There was a small, but very loud and annoying, part of her that wished she'd taken the offer, and it would probably be a good while before it shut up. If it ever did.
"Woulda, coulda. Shoulda. Whatever." Kozue muttered and stood up straight. She snatched her watr bottle off a nearby table and finished it off, letting the icy cool flow down her throat. She'd made her decision and followed her heart. Maybe it would lead her right off a building, but at least no one could accuse her of not trying to do the right thing when it was time to do the right thing. So, fuck it. She'd get the belt when her waist had enough muscle to wear it right.
Eyes up and open. Mind clear. Headband tight. She'd help the guys finish off the Crew and celebrate after with the best non-achoholic beverages Japan could provide.
Kozue's usual
music
started up and she came bursting out of the back in her usual way, with her fists in the air - but she wasn't wearing her usual attire. Since this was a special occasion, she thought she'd get a little special something together, and since she was rolling with the whole 'gaming ninja girl' theme, it made sense to embrace the concept. So, each PPV she attended from now on would have her in a new ninja girl getup to commemorate, and this time it would be...
Spoiler:
Ibuki.
One of her fans and a fellow Street Fighter fan gave it to her on loan, and the fans seemed to approve of the look, showering her with a fine wave of applause. It helped that the outfit was a little less revealing and wedgie prone than her normal get-up. Nice, loose, airy. It would work for this.
She came down the side of the ramp to give out a few high-fives on her way to the ring, soaking in some fan love. Kozue slid in under the bottom rope, nodded to Johnny as she popped up and made her way to the turnbuckle. She jumped up on the middle rope and threw out her hands, waving the audience on and pumping them up while she waited for the last member of the Anti-King Taskforce to arrive...

acuya




Posts

: 17511


Join date

: 2014-02-14


Age

: 34


Location

: Charlotte, North Carolina, WOOOO!



It wasn't easy for Clyde to turn down that title shot. During that meeting with Mellisa, part of him wanted to call Taylor and Johnny and ask them if it was OKAY that he leave this match behind and go fight Reira... But he didn't have to bother calling to know what the right thing to do was. Seeing Johnny nod before he and Ninjette went out, Clyde knew he did the right thing. It still kind of bothered him. But there was no sense clinging to something that he would have felt empty about anyway.
"No Compromise" by Rebel Meets Rebel
Began to blast in front of the packed Tension Arena, the obnoxious ripsnorting, country metal put the Japanese crowd on their feet, the stage was covered in white smoke, covering the entrance like a door made of fog as the lights flashed to the beat of the pounding drums as their blonde haired gaijin stomped onto the stage, banging his head before the riff kicked in and he rushed through the wall of smoke, arms out, greeted by the roars of the fans as he grinned smugly.
I ain't scared of nothin', I'm in control...
"LETS ROCK, BABY!!!"
He yelled to the crowd from the entrance stage with a raised fist before marching down to the ring with a determined look on his face, hearing his song play, the words making him feel good again. IT was perfect, like it was talking to him, telling he did the right thing and he should be proud.
I am my own master, nobody owns my soul...
He bobbed his head left to right while spouting gibberish into the camera, taking wide steps down the ramp, wearing a black denim vest with various patches of rock bands. Long black wrestling tights, matching boots and pads on his knees and elbows, along with both his wrists firmly tapped.
Finally reaching the ring, Clyde used the steel steps to reach the apron before he climbed the turnbuckle, standing on the middle ropes as he raised his arm straight up before pulling it down, letting it extend over his head, aiming towards the crowd with a finger gun gesture as the cameras flashed. Winking with a grin as he pulled the trigger, all while wondering if he could spot Mrs. Higurashi in the stands somewhere.
He then ditched his vest down below before hopping down into the ring, bouncing the balls of his feet before thrusting himself into his corner, looking to Johnny and Ninjette with an exited grin.
"Y'all ready ta' kick some ass!?"

Lobo




Posts

: 9729


Join date

: 2009-08-19


Age

: 28



King- "Alright everyone, you guys better win this match, sure 2 out of 3 wins from you guys against those assholes, but I want this one to utterly crushes them, defeat em no matter what, got it!" A rare event from the beast himself to prep talk with his crew, telling em to do whatever they can to win as legal as possible, all em understood their roles and willing to win it for the team, all hated the opposing team and got to do what they do best, kicking ass.

Eagle- "Oh no worry boss, Im eager to kick some ass and win, not gonna lose again, not to him that is, he is SO gonna get that kiss back, no one return a fucking kiss!" Eagle didnt forget, she wont forget, she never lost to anyone and her first lost against Clyde AND what she was told he kissed her back on the lips to return it, she wasnt happy about it and she want her revenge on his ass.

Fang- "Yes Mr. King, we will beat them no matter what, Im sure we will out speed, strength and team work, although, Im not sure our certain handsome man gonna cooperate with...." She looks at Kent Quick who was being weird lately, she felt something happen between him and Ninjette even though he won, but something really went wrong to his brain, surprisingly he have one behind that 'handsome' face.

Kent- "What? I win didnt I? Gosh, just leave me alone, Im fine! See? My handsomest face have no wrinkles, totally fine!" In his mind theres a lot going on right now, not even sure what to do, though he was thinking leaving the crew after this PPV even, or something like that, not sure. King would probably be piss or not care, doesnt matter to him, at the very least he'll do his best to be the more legit wrestler.

Once everyone all set to go, King starting out to lead the crew with his intro music playing, instantly everyone booing cause everyone knows him so well. The King of Heel stepping out in his signature black leopard mask, black shirt custom shirt on the front saying "Jobber Hunter" and on the back "Call Killer King!", black track pants. Behind him is his crew, can see Kent posing with his muscle flexing as he wears his black boots and pants, open vest and sunglasses with hat on, plus gloves. For the ladies, Eagle wearing completely different out than usual- her lips is blue matching her top and boots and belt,wearing black tights and gloves, looking very badass and hot, pointing at Clyde and rub her lips with her thumb with a lick afterwards. Fang is wearing her usual outfit- all blacks for boots, shorts, top and jacket, like a hot biker chick, or more like fox actually. Basically the whole team wearing black pretty much, King stopping in front of the ring as his crew going around him to get to their corner, then the beast moving around the ring until he can reach the announcer table, finds a chair, and sit, resting his feet on the table like a boss.

The crew getting to the ring as Eagle want to step in the ring first while Kent and Fang waiting on the apron waiting for whenever their turn to get in for the action. Eagle looking right at the other team, seeing Johnny, Ninjette and Clyde, her main goal right now is kick his ass and plant her kiss on him before buzzsaw his fucking head off. "Hey you, blond boy, I didnt forget what you did, I want you in now, unless you dont have guts to take me on, bitch!"
"Yeah, dude." Johnny mouthed as King and his crew came down the ramp. His fists clenched and he stood in the corner. He didn't budge as they all came down the ring and got into position. He wasn't going to back down, even when Eagle stepped in until Johnny heard her call out Clyde specifically. Clyde had beaten her already.

"Yo, dude." Johnny said, looking at Eagle. "You sure you wanna fight him again? He already kicked yer ass! Maybe you want someone else ta do it this time?" Johnny said with a grin on his face.

Tatyina




Posts

: 27237


Join date

: 2009-04-02


Age

: 100


Location

: VIP Box inside the AFWDome



Clyde was hopping side to side behind Johnny and Ninjette as King and his posse, he had to scoff in amusement at King's shirt though. A 24/7 champ proud of fighting low card wrestlers. What a guy. Though Clyde remained in his corner while Eagle pointed at him specifically, keeping his cool smug grin as the crew got on the apron with different looking Eagle going first and calling Clyde out, surpring and amusing him.

"Aww... You're still mad 'cause ya lost huh?" He teased while Higurashi's addressed her, Clyde chuckled along as he crept beside Johnny.

"You sounded like you're volunteerin' ta' show this little lady a good ol' time, huh Higurashi?" Clyde asked with a wide grin as he nudged Johnny with his elbow.


Lobo




Posts

: 9729


Join date

: 2009-08-19


Age

: 28



Kozue had to admit, Clyde knew how to work a crowd. They'd been hype ever since Johnny came out, but when the cowboy made his entrance, they turned it up all the way to eleven. Her ears were actually hurting a bit from all the noise, and she thoughtshe'd gotten used to that sort of thing a while ago. PPV crowds could make the ground shake. People were on their feet, cheers were flying, cameras were flashing.

And then King and his goons came out, and the mood instantly soured. Kozue swore, she'd never seen a crowd change moods so fast in her entire life.

She leaned back against the ropes and watched as King's guys - now color-coordinated - came down to the ring and did their thing. For once in her life, she kept quiet and let the guys do the talking. For her part, she just stared at Kent Quick, trying to get a read on where his head was at - he still seemed a little bit off, like the effect of their talk were wearing on him. He was here physically, but mentally seemed to be a bit of a different story, and it'd be interesting to see how that played into the match.

It looked like Johnny would be the first up, so she gave him a quick slap on the shoulder and went to their corner. "Do your thing, man."

acuya




Posts

: 17511


Join date

: 2014-02-14


Age

: 34


Location

: Charlotte, North Carolina, WOOOO!



"Yeah, dudes." Johnny said, stepping forward. "I want a piece of Fang, but I'll take on this chick instead.."

Johnny waiting for the bell and when it rang, he closed the gap between them quickly and threw himself at Eagle. He was looking to lock up with her in a collar-elbow tie up.

Tatyina




Posts

: 27237


Join date

: 2009-04-02


Age

: 100


Location

: VIP Box inside the AFWDome



Eagle is standing in the ring with her crew behind her, looking right at Clyde as she wants a piece of his ass, well, his whole piece really, but Johnny wants to face her and not gonna let her take on Clyde, fine with her, the quicker she make this pretty boy cry and run to his corner like a bitch, the sooner she can crush Clyde.

"Oh you want me to kick YOUR ass instead? Fine, bring it on!" She gesture him with her finger to come at her. Once the bell rings she can see him wanting to go for the lock up, typical, she comes in rushing like shes going for the lock up, raising her hands up to place on his shoulders locking up to him, though once she does she tries to bring her knee up aiming to slam to his gut.
Page 1 of 9 • 1, 2, 3, 4, 5, 6, 7, 8, 9
---
Permissions in this forum:
You
cannot
reply to topics in this forum