Champions & #1 contenders
I'm back
Wed May 20, 2020 4:48 am by Ragdoll_Jobbers
Hey everyone! I'm back. My grandparents are safe now and I have been able to get some free time again. I look forward to RPing and talking with everyone again.
Comments: 2
Cicilia De'Reignhardt: Looking for a Match
Tue May 19, 2020 10:41 pm by Cicilia
Comments: 0
Rookie Avalanche Event
Mon Oct 09, 2017 4:37 pm by Serpon
Rookies of AFW, are you trying to get your character in big events?  Well look no more, we have an event for you that will start in Avalanche.  What kind of event you ask, well we do have some ideas but we want your feedback as well.  I will be giving out suggestions but these are just suggestions, if you guys want to do something else, we can do something else.  For those of you who are wondering what is considered a rookie, anyone who has been around for less than two years or has less …
[
Full reading
]
Comments: 31
Page 1 of 14 • 1, 2, 3 ... 7 ... 14
Preceded By:
Summer Splash 15 Retrospective: The Rise of an Empire
Followed By:
SS 15 Softcore Tournament Round 1: Irene Inger Vs. Lady Lakota
Angel



Vs.

River Styx: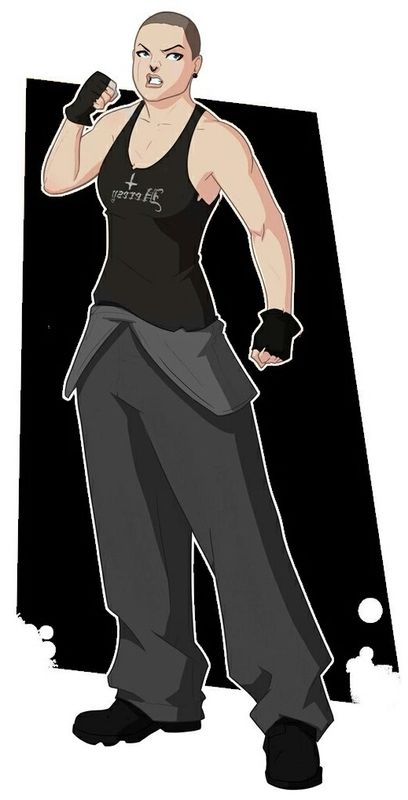 Match Type: Falls Count Anywhere
Winning Condition: Pinfall, Submission or Knockout
Special Conditions: A fall can occur anywhere. No count outs.
The whole arena is their playground as these two warriors gear up for a knock down, drag out slobber knocker!
Last edited by Tatyina on Fri May 27, 2016 9:18 am; edited 2 times in total

Tatyina




Posts

: 27237


Join date

: 2009-04-02


Age

: 99


Location

: VIP Box inside the AFWDome



This was it. Her big return to the AFW. Her first match since she had lost the title to Taylor, all the way back in December.
She should have been nervous. She hadn't fought in months, and she was going up against someone who, for all intents and purposes, wouldn't be happy until she had left Angel a messy, bloody stain on the floor of the arena. She should have been worried. She
should
have been more anxious, more on edge, more nervous about the fight that was ahead of her.
Fuck that though. She was
ready
.
At the sound of
her entrance music
, Angel stepped through the curtains and into the arena from the backstage waiting area. The moment she stepped through, the crowd exploded, almost every single person in the arena jumping to their feet, screaming and cheering for the returning Latina.
Angel couldn't help but grin at the sound. She had a feeling she would get this kind of a reaction. She was home again, back in Mexico, the country of her birth, her life, and her early career. There wasn't a single person in the audience that didn't know her name, that didn't know about the nobody that had worked her way up from nothing to the role of Friction champion in Japan.
To be here on the night of her big return match? They loved it. They knew they were in for something special tonight, and they couldn't wait to see Angel kick Styx's head off of her shoulders and send her running back to the dumpster that she had crawled out of.
As she entered the arena, Angel stepped forward to the center of the stage atop the entrance ramp, her head angled down towards the floor, lightly jogging in place as she listened to the crowd erupting around her. She was wearing something different tonight, something special. Her body was covered by a black robe, with a blue trim around the edges, her name spelled out in sparkly blue letters on her back. The hood of the robe was lifted up over her head, and the length of the robe was long enough to cover her all the way down to her shins. The robe had been a birthday gift from one of her close friends, and she could think of no better place to wear it then here and now in her big return match.
She waited for the crowd to die down, waiting for the cheers to start to quiet, and as soon as they did, the Latina lifted her head up, reaching upwards to pull back her hood, flashing her biggest, widest smile at the audience. As soon as she did, the crowd went nuts again, exploding into cheers once more for the woman. Angel loved it. She was loving the attention, and the cheers the crowd was smothering her with only made her more excited for the match to come.
Without wasting any more time, she began to head down the ramp towards the ring, every step filled with confidence, every movement brimming with an eagerness for the match ahead.

Alexandra




Posts

: 10839


Join date

: 2009-06-21


Age

: 34


Location

: Neo Cyber City, 3 A.M.



This was it. Styx's Pay-Per-View debut. Her match against a former world champion, on the biggest stage in the world.

She waited in the back, in the dark, warming up in a dressing room they'd set aside for her. It wasn't some kind of spiritual, sensory immersion thing - the darkness just helped her calm. Let her think. No distractions, nothing to cloud her thoughts while she stretched. Left arm across thes chest. Right across the chest. Step forward, bend the left leg. Step forward again, bend the right leg.

Nice and limber. She had to be, tonight. 100%. She could beat Angel, but it wouldn't be a simple fight. Even though there wasn't a belt to put on the line, there was something far more valuable at stake: respect. This was Angel's home, and if she lost here, if Styx bloodied her and ripped her to shreds in front of the people who worshipped her more than anyone else, it would be something that would stick with the Latina for the rest of her life. Leaving a scar like this would be something that they could never take away from her. Styx would go to the grave with a smile on her face because of this match.

Styx shivered as she heard Angel's stereotypical Spanish-sounding music play over the loudspeakers, coming muffled through the door. In a few minutes, she'd have her hands on Angel and everything the little bitch stood for, making the perfect example out of her. She could hardly wait.

...in fact, why was she waiting in the first place?

There came a knock at the door, as one of the stagehands arrived to get her. "Ms. Styx!" He gave the door another knock and called her out, his accent thick with Latin flavor. "Ms. Styx, it's almost tiem for-"

Styx burst out through the door, knocked him to the floor on her way out, then she made a beeline for the entrance ramp. Her body and her clothes weren't exactly meant for running - baggy pants, workboats, and the same cheap-ass wifebeater she always wore. Not track gear. But she managed to get out to the ramp fast enough, just in time to watch Angel coming down to the ring. Smiling. Waving. Devil-May-Care. That was just unacceptable.

She took off after Angel as the crowd started to shriek, pointing her way and trying to warn their hometown hero. Styx had a good window and she intended to make the most of it, raising her arm as soon as she was close and swinging a clothesline right into the back of Angel's skull. Or the front of her face, if she turned around in time. Or her chest. Or her shoulder. Styx didn't care what she hit, so long as she hit something.

acuya




Posts

: 17047


Join date

: 2014-02-14


Age

: 33


Location

: Charlotte, North Carolina, WOOOO!



Angel stopped about halfway, as she headed down the ramp, taking a moment to glance out over the audience. She was looking for something, or rather someones, in particular, and she wanted to make sure they were there before she went any further. It only took a moment of scanning the crowd before she saw them, sitting in the front row off to side of the ring. Mama, Papa, her oldest brother, her older sister, and the twins. She had pulled some strings to get front row tickets (and had to spend quite a bit of time convincing her parents to actually come), but there they were, her entire family sitting front row for one of the biggest matches of her career. Angel's grin widened at the sight, and knowing that her family was there watching and cheering for her made the former champion happy. Now she knew that she would be winning this match, one-hundred-and-one percent, and there was nothing that Styx could do to take her win from her.

Angel started to move down the ramp, resuming her walk to the ring, when she heard the crowd going nuts again. Not the good kind of nuts either, but the bad kind, the kind that let Angel know something was wrong.

Acting quickly, entirely on instinct, she whirled around to see what was wrong, just in time to see Styx barreling towards her. The Latina froze, completely shocked at the site of the larger woman rushing towards her, and before she could react, it was too late for her. Styx's arm smashed into her face, and Angel went down, landing on her back on the cold metal of the ramp, her arms and legs spreading to the sides as she lay there in her rope, taken complete off-guard by the brute's surprise ambush.

Alexandra




Posts

: 10839


Join date

: 2009-06-21


Age

: 34


Location

: Neo Cyber City, 3 A.M.



It was perfect. Angel turned around just in time to see what was happening and form a look on her face in reaction to it, but not fast enough to actually do anything useful. Styx saw that look in her eyes, like a deer in the headlights of a speeding train, and she swore, it was the sexiest thing she'd ever seen in her entire life.

The blow connected, and Styx's only regret was that she couldn't see the impact from her vantage point. But she could see the result, and when she slowed down from the run and looked over her shoulder, it brought a wide smile to her face. "Hey, Angel." Styx stretched her arms out and spun around on her heel, getting in the last of her stretches. "I come at a bad time?"

This arena was a little more run down than the slick and fancy one that Friction was held in, maybe a decade or so behind. Smaller, overall. About the half the size. But the acoustics were amazing, and even though there were less people doing the booing, it sounded louder than ever. Styx gave them all a wave, mimicking Angel perfectly, then turned back to the task at hand. And speaking of 'hands'...

"Quick question." She put her feet down on both of Angel's hands, pinning them to the ground under her sheer weight and grinding them into the ramp's metal. She started to squat down, just to to increased the pressure and get her face closer to Angel. "Be honest - you still think I'm a nobody?"

Behind her, Styx could hear the referee calling for them to get into the ring so the match could start officially. She ignored her. She was interested in winning this officially, but for now, she just wanted to have a little fun. This was the closest thing she'd had to a vacation in a long time, after all.

acuya




Posts

: 17047


Join date

: 2014-02-14


Age

: 33


Location

: Charlotte, North Carolina, WOOOO!



When Styx stepped onto Angel's hands, the Latina got a rude awakening, her eyes snapping back open, a sudden shout escaping from her lips. She tried to pull on her arms, but Styx had her trapped, the large brute towering over her, grinding her fingers into the cold metal of the entrance ramp.

Quickly Angel bit her lip, stifling her screams and shouts, not wanting to give Styx the pleasure of hearing her cries. She glared up at her, and as Styx leaned down closer, Angel called back up to her, her voice quiet, loud enough for only her opponent to hear. "Biggest nobody I know," she answered through strained teeth, trying to ignore the crushing pain in her hands. "Should have known a nobody like you couldn't fight without sneaking up on me, chica..."

She may have been trapped, and hurting, but Angel wasn't about to back down from mocking Styx, even though she knew it was a bad idea.

Alexandra




Posts

: 10839


Join date

: 2009-06-21


Age

: 34


Location

: Neo Cyber City, 3 A.M.



Styx just smiled and crouched down a little more, close enough for her breath to blow Angel's hair around. "If you watched my matches, this sort of thing wouldn't surprise you. But you didn't bother to watch them, did you?" She gave Angel a pat on the head, like an unruly schoolchild who'd skimped on her homework. "Shame."

As amusing as it would've been to just stand there and watch Angel writhe around, there was work to be done, here, and the referee's complaining was starting to grate. Styx finally stepped off of Angel's fingers, only so she could grab two handful of that lustrous, white hair and start hauling her up. "Here," Styx started to walk back, pulling Angel along with her. "Let me help you the rest of the way."

Styx spun around as fast as a woman her size could, moving around with a vicious twist, and tried to swing Angel right into the side of the ring, tossing the former champion the same way most people tossed garbage.

acuya




Posts

: 17047


Join date

: 2014-02-14


Age

: 33


Location

: Charlotte, North Carolina, WOOOO!



Any relief that Angel might have had from Styx moving off of her fingers was short-lived, the Latina letting out another cry as Styx grabbed her hair, pulling her back up to her feet. She quickly reached up, reaching for Styx's wrists to try and pull her hands away, trying to loosen her grip, but she was still weakened from the unexpected clothesline, and even if she wasn't, there was the matter of Styx having an obvious strength advantage over her.

So, the Latina was helpless for the moment, as she was dragged down towards the ring. Before she knew it, she felt her body jerking through the air, slamming violently into the hard side of the apron. With a loud grunt, the former champion dropped to the floor beside the ring, lying in a silent, barely moving heap, the Latina going still and quiet within her robe.

The bell hadn't even rang yet, and Angel was already in a terrible, terrible position.

Alexandra




Posts

: 10839


Join date

: 2009-06-21


Age

: 34


Location

: Neo Cyber City, 3 A.M.



Styx was already moving in as Angel fell, wanting to keep on the pressure and really drag Angel through the ringer early on. Maybe even win - she wanted to humiliate the former champion, after all, and pinning her fast might've been better for that than dragging her through the mud.

Decisions, decisions.

Regardless, she'd need to get Angel into the ring before any of that could happen, and with her laying flat and looking dead to the world, that wouldn't be an easy thing. But Styx was resourceful. She could improvise.

Styx kneeled down and grabbed Angel by the head and one of her shapely legs, lifting her up on her shoulders for a fireman's carry. Styx stood straight up, squatting Angel's light frame with ease, and walked up the steel steps, making sure to bounce along the way for an uncomfortable ride. As soon as she was at the top, she ducked down, popped up, and threw Angel off her shoulders and into the ring with a mighty gorilla press, punctuating it with a shriek from the pit of her stomach.

acuya




Posts

: 17047


Join date

: 2014-02-14


Age

: 33


Location

: Charlotte, North Carolina, WOOOO!



Angel's head was spinning, as she lie on the floor, trying to gather her strength, and her bearings. Stupid. She was stupid. She should have known that Styx was going to try a sneak attack on her. She felt like an idiot and now she was paying for it.

She groaned, and finally tried to begin pushing up to her hands and knees, but just as soon as she did, Styx was there, wisely keeping up the pressure on the Latina. Up came Angel's body, getting draped over Styx's shoulders like she weighed nothing, her body bouncing up and down with each step the brute took. The crowd booed at Styx as she carried Angel up the stairs, and loudest of all were Angel's brothers and sisters sitting in the front row, on their feet, screaming at Styx to put their sister down. Beside them, Mama Angel sat with a worried look on her face, and Papa Angel remained quiet, glaring daggers towards Styx, his arms folded angrily over his chest as she watched the brutal treatment of his youngest daughter. If Angel could have seen them, she might have been more inspired to try and fight back, it might have awoken her from the dazed state she was in, but she couldn't focus. All she could think about was what Styx was planning next for her.

At least it was nothing too bad, this time.

Into the air and over the ropes Angel flew, hitting the mat with a loud thud. Her body bounced a few times, and eventually the Latina ended up on her back again, her robe spilling open to reveal her usual wrestling gear underneath, her arms and legs spreading out to the sides once again.

Alexandra




Posts

: 10839


Join date

: 2009-06-21


Age

: 34


Location

: Neo Cyber City, 3 A.M.



Page 1 of 14 • 1, 2, 3 ... 7 ... 14
---
Permissions in this forum:
You
cannot
reply to topics in this forum