Who is online?
In total there are
53
users online :: 10 Registered, 0 Hidden and 43 Guests :: 1 Bot
BritBrat
,
Deus001
,
Diesel_Electric_Razor
,
Edmund
,
LARIATO
,
LunarOcean
,
Nelv
,
Old_Man_Tai
,
Roy (abracy)
,
Underdog21
Most users ever online was
418
on Tue Jul 30, 2019 3:51 pm
Champions & #1 contenders
Poll regarding the possibility of Mods booking PPV matches.
Sat Oct 24, 2020 7:43 am by Old_Man_Tai
So, basically, was wondering all of your thoughts regarding the possiblity of mods booking ppv matches.
The thought was, since people often seem to have trouble finding partners for ppv matches until the last minute or so, what if the mod team was to step in and, well in advance of the show, book the show ourselves, and try to put together the best matches we can, including title defenses, no.1 contender matches, and so on and so forth?
While I doubt our more popular members need such a …
[
Full reading
]
Comments: 8
Need Debut matches/Simply looking for more
Wed Sep 09, 2020 5:19 am by Void Effect
Comments: 11
General Avalanche Reminder
Sat Oct 24, 2020 3:21 am by Old_Man_Tai
General Reminder: Friction PPV Avalanche goes live on December 1st: So if you need to do any promos or build up for your Avalanche matches, you should be focusing on that now. You are allowed to do such things over Discord and then post them after if it helps get them done faster so matches have proper build up.
Also, if you are looking to get on the ppv, and have a partner and match set up, (or can do so quickly), contact me to let me know what match you are doing on the show.
If you have …
[
Full reading
]
Comments: 0
Page 4 of 4 •
1, 2, 3, 4
"What?"

Fran blinked at Valentina's words. She had no clue the white haired girl's modest chest was on display from her position behind the girl. Fran shook her head. "Don't be so modest!" She exclaimed. "You're built in God's image and you're very beautiful! There's no part of you you should be ashamed to show to Him! And... I don't want you to give up one bit! That doesn't seem like you at all!"

Fran bit her lip while she tried to keep her foot in place but was finding it a bit difficult. After a moment, she had an idea and flopped onto her back, pushing both of her feet into Valentina's tush and bending the girl backwards. "Get a good look!" Fran shouted as she gazed up at the arena. She was, of course, talking to God, but the audience ate it up quite a bit.

"Take in every last bit of her and revel in her glorious body!"

Tatyina




Posts

: 27237


Join date

: 2009-04-03


Age

: 100


Location

: VIP Box inside the AFWDome



"Tch!"- Valentina hissed at Fran's compliment about her. A wrestling ring wasn't the place for this kind of... appreciation. Although she could feel herself get slightly redder at the comment. It was not often that the white-haired girl got complimented, and she wasn't especially good at managing it.

Her arms were starting to tingle, though. And itching. The dry, hot itch that came from muscles extending more than they were meant to. Tina was no stranger to pain, though, so she just focused on breathing easy and pulling herself back to release some tension...

... and she felt Fran yielding, instead of pushing her forward. She had time to ponder for a moment that this was not how it was supposed to happen... until she felt herself falling backwards with her, only to be stopped midways. Fran pushed with both feet now, and a sudden, intense pain shot like an electric jolt through her arms.

Gaaaaaaaaah! Tina let out a pained cry and arched her back, trying to relieve pressure on her arms, that were starting to hurt for real. This, of course, pushed her charms more prominently forward. With her back arched and her hair now dangling behind her, actually, one could compose quite a... naughty image, if you took the lower half of the body out of the picture. And the cheers from the crowd seemed to indicate she was not the only one aware of this...

I do... ack... I do prefer others to do the showing, so if you don't mind, I think I´ll... gah... dammit... I think I wi pass on the... revel part and focus instead on getting out so I can... gggggh... kick your ass all the way to Kingdom Come...

Tina set her feet firmly in the ground, and tested her legs. Fran wasn´t using her shoulders as fulcrum, as one usually did when doing a surfboard, and if she gave a big enough jump, and pulled her legs under hard enough, she might get her bottom out of Fran´s feet, and fall flat on top of her, which should give the girl some pause. Of course, if she failed and Fran kept her, the bounce back would be quite painful...

... and if she freed herself but she didn't propel herself far back enough to be able to spread her arms to the side before the weight of her body came down, wel... pop goes her shoulders.

Did she really wanted to risk that? That would be an extremely painful, and very serious injury. Wouldn't it be wiser to just submit?

Submit to this airhead? She didn't even know what they were supposed to be doing in this fight! Might as well take a permanent marker and paint "doofus" in her forehead...

Valentina gritted her teeth and moaned, considering her next move carefully...
_________________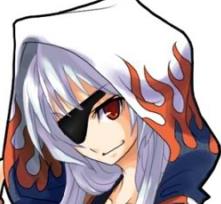 Valentina

ScyldScefing




Posts

: 67


Join date

: 2015-10-31



"huh?"

Fran was a bit confused as now Valentina was saying she would prefer Fran to show off her humility. The girl was confusing and playing tricky mind games! That wasn't very becoming of someone as humble as Valentina had claimed (or Fran had claimed for her) to be.

However, as she thought about it, Valentina hopped. Fran was rolled back and the very acrobatic white haired girl pushed her heels against Fran's feet. The move would have been an amazing feat if the two had planned it as some sort of acrobatic show, but Fran was not in on Valentina's plan and when their feet touched and Fran was left trying to hold up Valentina's whole body with just her arms, the whole thing gave in like a house of cards.

"UwaaaahhhOuugh!"

Valentina crashed right on top of Fran, leaving the religious girl sprawled out under her white haired counterpart, groaning.
Last edited by Tatyina on Sat Dec 19, 2015 3:00 pm; edited 1 time in total

Tatyina




Posts

: 27237


Join date

: 2009-04-03


Age

: 100


Location

: VIP Box inside the AFWDome



Valentina temptatively open her eyes, having closed them when she begun her move. Just a a reflex. If something was going to go wrong, and there was plenty that could... well, not looking kind of help.

"Ngh..."- she grunted, sliding off Fran to one side. Hitting the mat is never nice, and doing so after a big jump, without being able to use her arms to direct herself and fall properly, is even more unpleasant. Her less feel slightly heavy, and her chest feels slightly tight as she dislodges herself from Fran, worried than she might have a go at grabbing her neck from behind. At least, she thinks, if she took that fall hard, it must have hit her opponent like a sack of bricks.

Rolling off Fran, Valentina hoists herself up to her knees and grabs the groaning girl by the shoulders, trying tu pull her up to a sitting position...

(OOC: My apologies for the really late reply and the poor quality of it. I´ve been involved on several rounds of interviews and commisioned work, and I´ve been way more busy than I thought I´d be. With the poor rest, that´s taken a toll in my hability to write)
_________________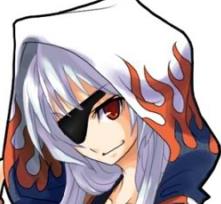 Valentina

ScyldScefing




Posts

: 67


Join date

: 2015-10-31



Fran's arms splayed out to her sides as Valentina pressed against her. Her cheeks blushed, but she was too dazed to think about it as she softly breathed, thankful that the white haired girl got up. Fran stayed down, just trying to catch her breath and brush off the weight the girl had on her just a few moments before.

So when Valentina lifted her up, Fran didn't resist until she was sitting up too. She then flopped forward and wrapped her arms around Valentina's neck loosely. her lips brushed against the girl's neck and she softly breathed against Valentina as she hugged the girl softly.

(no worries ^ ^ )

Tatyina




Posts

: 27237


Join date

: 2009-04-03


Age

: 100


Location

: VIP Box inside the AFWDome



Page 4 of 4 •
1, 2, 3, 4
---
Permissions in this forum:
You
cannot
reply to topics in this forum