Who is online?
In total there are
50
users online :: 18 Registered, 0 Hidden and 32 Guests :: 1 Bot
BritBrat
,
Deus001
,
Grievous77
,
Harrier
,
Iceman
,
Jaystar
,
killcarrion
,
LARIATO
,
M.J.Caboose14
,
Mart-Kos
,
Nelv
,
Old_Man_Tai
,
OmegaVan0
,
pu-level-up
,
skip-stop
,
Tarantulust
,
Teenwrestler
,
Underdog21
Most users ever online was
418
on Tue Jul 30, 2019 9:51 am
Champions & #1 contenders
Poll regarding the possibility of Mods booking PPV matches.
Sat Oct 24, 2020 1:43 am by Old_Man_Tai
So, basically, was wondering all of your thoughts regarding the possiblity of mods booking ppv matches.
The thought was, since people often seem to have trouble finding partners for ppv matches until the last minute or so, what if the mod team was to step in and, well in advance of the show, book the show ourselves, and try to put together the best matches we can, including title defenses, no.1 contender matches, and so on and so forth?
While I doubt our more popular members need such a …
[
Full reading
]
Comments: 8
Need Debut matches/Simply looking for more
Tue Sep 08, 2020 11:19 pm by Void Effect
Comments: 11
General Avalanche Reminder
Fri Oct 23, 2020 9:21 pm by Old_Man_Tai
General Reminder: Friction PPV Avalanche goes live on December 1st: So if you need to do any promos or build up for your Avalanche matches, you should be focusing on that now. You are allowed to do such things over Discord and then post them after if it helps get them done faster so matches have proper build up.
Also, if you are looking to get on the ppv, and have a partner and match set up, (or can do so quickly), contact me to let me know what match you are doing on the show.
If you have …
[
Full reading
]
Comments: 0
Page 5 of 5 •
1, 2, 3, 4, 5
Noroiko hissed as her vulnerable cunt took another slap, starting to struggle further as she sensed Valentina reaching for her panties. As it was one of the few things Sayumi REALLY didn't want done to her, she gathered her strength for one last powerful kick, pulling her leg free.

However, rather than try scramble away to nurse her wounds or recover her dignity, Noroiko simply flipped over onto her back, eager to take advantage of her current positioning. "Let me show you how it's really done!" She cackled, reaching up with one hand and trying to latch onto Valentina's soft spot with a vicious claw hold.
Valentina felt her grip slipping before it actually happened, and cursed under her breath. She had been too quick to dismiss her rival again, it seemed. She tried to pull back to regain her hold, but it was already too late. She had managed to regain a semblance of balance, and merely kicked her leg out of her grasp. The motion pulled her down, forcing her to bend and put her hand in the ground for balance, opening her whole side.

And of course, the little devil went for exactly the most open spot she could find.

"Guuuuuh! Tina inhaled sharply when she felt the claw-like fingers dig deep into her softest flesh. Luckily enough, her swimsuit provided a most welcome initial layer of protection, but soon that was not nearly enough, as the fingers pressed deeper, sending pangs of hot, pulsating pain through her stomach. Without answering her rival, the white haired girl bit her lower lip, eyes half closed, and tried to retain enough presence of mind to gather her strength, hoping to be able to tear herself free if she managed to overcome the pain...
_________________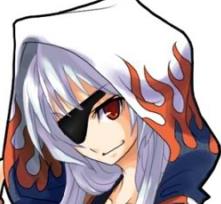 Valentina

ScyldScefing




Posts

: 67


Join date

: 2015-10-30



The material of Valentina's swimsuit certainly did offer a bit more protection compared to say the panties or skimpier swimsuits most of the other girl's wore, but that wasn't going to make a very huge difference in this case. Squiggling out of her awkward position, Noroiko tried to rise up to her feet behind her foe, while still maintaining her crotch claw.

Though the silvery-haired girl was trying to bear through it, the busty chuuni had no intention of stopping until she heard the girl scream. Tightening her grip, and trying to dig her fingers deeper through the material around Valentina's groin, Noroiko licked her lips as she grinned maniacally. "What's the matter? Cat got your tongue?"
Valentina let out a strangled sound, half cry and half sob, and gritted her teeth hard, closing her eyes in an attempt to shut out the pain. She could see that her rival certainly wanted to humiliate her by making her cry out, and she wasn´t about to give her that.

It wasn´t easy, though. She felt her getting up, and the pang of pain it sent when her new position made her hand dig deeper into her tender parts was enough to make her gasp again. Tina took pride in her ability to take as much as she could dish, if not more... but if she didn´t think quickly, she won´t hold much longer.

Slouching over, she put her hands over Noroiko, clasping her and trying to relieve the pressure, while her voice came strained and muffled through her gritted teeth.

"I don´t see a neccesity to say anything... you *hnh*... you talk plenty for us both. Jesus, woman, aren´t... *tch*... aren´t Japanese girls supposed to be reserved"?

(OOC: My apologies for the really late reply and the poor quality of it. I´ve been involved on several rounds of interviews and commisioned work, and I´ve been way more busy than I thought I´d be. With the poor rest, that´s taken a toll in my hability to write)
_________________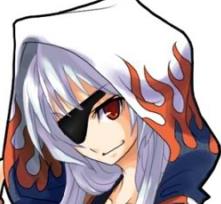 Valentina

ScyldScefing




Posts

: 67


Join date

: 2015-10-30



Though it wasn't screaming, the obvious strain in Valentina's voice was quite enough for the bloodthirsty Noroiko, her twisted grin growing wider as she continued to dig her claws into her foe's nether regions.

"A woman, huh? Then it's too bad for you I died as merely a young and bitter girl. And one that came back as a vengeful soul filled with anger!" Sayumi monologued her imaginary backstory, not relenting in her hold for a moment. However, as she was growing bored with this, the deranged chuuni thought to change things up just a little bit. Giving Valentina one last hard squeeze, Noroiko released her claw hold, dropping her hand just a bit before sending it straight back up in a balled fist, attempting to uppercut the same place she had just been attacking .
Page 5 of 5 •
1, 2, 3, 4, 5
---
Permissions in this forum:
You
cannot
reply to topics in this forum