Who is online?
In total there are
20
users online :: 1 Registered, 0 Hidden and 19 Guests :: 2 Bots
KillerV
Most users ever online was
418
on Tue Jul 30, 2019 9:51 am
Champions & #1 contenders
Looking for a match for a debut for new girl
Sat Aug 08, 2020 6:42 am by Void Effect
Like the title said: Looking for a match for Lily, contact me using Discord please or PM
Spoiler:
https://afwrpg.forumotion.com/t20264-lily-harper-the-princess-knight#543965
Comments: 0
Looking For Matches/Long Term Story Threads For New Wrestler
Fri Aug 07, 2020 12:19 pm by HighFly
Hey everyone, I just made JJ and need some threads for her!
https://afwrpg.forumotion.com/t20259-jj-janella-johnson
I am looking for matches, maybe even a long term rivalry as well! If you feel like you want to work with her long term asa sparring partner for friend outside the ring after a match that is fine as well. Really anything that tells a fun story would be awesome! Please PM me if interested, thank you!
Comments: 0
Delay
Thu Aug 06, 2020 2:16 am by ChateauDame
My apologies for the delay on all posts and plans. My workday has a start time dialed back to a 4:00 AM start as of late and I don't end until about 4 or 5 PM so I am utterly tired as of late. I have about the rest of the week at this schedule and then it should lighten up a bit. I am optimistic for a sense of normalcy soon, maybe this weekend or start of next week.
Apologies for the delay!
Comments: 0
Page 1 of 6 • 1, 2, 3, 4, 5, 6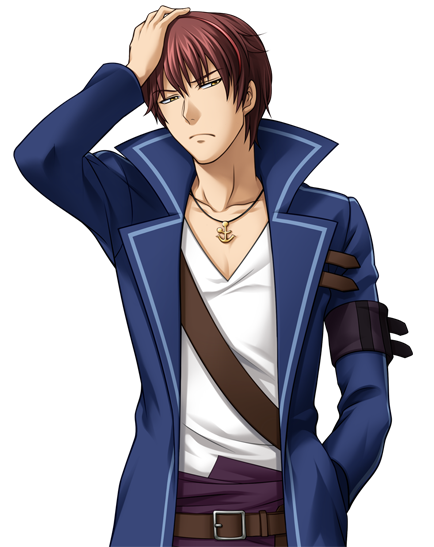 John was in the employ of Ryan and Lucy, they acted as his art patrons and he was their right hand man. Which was good, the artist was certain he'd be set up for the rest of his life from his time in Tension. Being a champ meant getting more money after all, that was John's original intention when he first started. It was at first a part time sort of thing while he attended art college, keep him in shape and earn money on the side. Though he hadn't been very good at first, mostly because of that half and half mindset.
After college, John chose to go into wrestling fulltime. That's when Ryan sought him out. While the artist wouldn't deny that he had really improved and earned his cred in the squared circle, he had to admit one thing. His boss could be rather odd at times, to say the least. This was one of those times he felt in his mind.
Now John was standing at a statue of some famous Japanese figure, in the afternoon. Ryan told him to head here for something, he didn't explain what though. The master of creation was in his usual outfit, something that had made sure the fans recognised him. Thankfully they seemed to be rather lax, he'd only had one cosplaying fangirl ask for an autograph. Mr Carnaby didn't mind the attention, but there was a time and place for it all that.
John took out his phone and texted his boss.
"I'm where you told me, now what?"
A minute later Ryan responded with
"Wait and see! It'll happen with any luck!
"
John paused, before deciding against a reply. He wondered what his boss had done, hopefully it was something nice. The artist leaned on the statue, dug out his headphones and stuck on something from Oasis. He didn't know how long he was going to be standing here, but at least he had nothing else to do.
Little did he know that Ryan convinced someone else to show up where John was, should be any minute now.....

Deus001




Posts

: 5947


Join date

: 2013-04-18


Age

: 25


Location

: In a secret place in Edinburgh.



Spoiler:
Ami had made quite the name for herself during her time in Tension, while she was not one of the better wrestlers around she had a distinct way of getting things done her way. Not many people liked her and it was hard for a girl to make friends with her reputation but even though on the surface she was the narcissistic princess brat- even she sometimes felt the urge to be normal. To be a regular girl away from the glitz and glamour that fame brought her from her career as a model and wrestler.
The transition was tough but was now almost complete. She had almost left the modelling career to be a full time wrestler following her brother, in which they even managed to form a tag team and feature in tag team matches. Still, Ami felt there was something more she wanted to achieve. She just did not want to join the AFW to wrestle with her brother, she was truly her own wrestler as well and they had to go their own paths.
Today, however, was the lighter side of things and from time to time Ami loved the little things as well! Which would be as simple as going out on blind dates in the spirit of Valentine's day. A fellow superstar and indeed one half of the tag team champion Ryan had told her to go to a specific place and meet up with a certain someone.
The supermodel soon arrived near the familiar statute as well, putting on her best smile as the sunlight shone down on her pretty face. She immediately recognized the man as John- she had met him a couple of times and even wrestled him once. The man look alot cuter than he did on the Christmas present day and Ami simply walked up towards him while he was busy listening to his songs.
"Hi there, you know.....it's rude to listen to songs in front of a lady while she waits for her date!"she said while pouting and tapping his shoulder to get his attention.

Teenwrestler




Posts

: 4175


Join date

: 2013-09-04


Age

: 28


Location

: Here ---->



John had heard pretty much every song Oasis had made by this point, Champagne Supernova was probably the one he liked the most. Such a long song, meant he didn't have to fiddle with his phone for longer. Looking back it had been some time since John had gone peoplewatching, he wondered just what his boss had in mind for him. He could have an odd approach to things at times, say John wanted a pizza. He'd either get one or a fish in a newspaper, either it was what he expected or something he didn't. Still it was variety that was the spice of life after all.

It wasn't so bad, weather was fine and all that. Aside from training and doing matches John had quite a lot of free time, it had been odd considering he was a title holder. Usually it was nonstop hitting the gym, there was that sure. But apart from that.....Then again there was also the fact John wasn't making art professionally while he was a tag champ, something that had drawn him a large amount of ire from Japan's art community.

The master of creation was taken out of his little bubble by a tap on his shoulder, instantly John looked up and took his headphones off and stopped the music. He realised who was talking to him, that distinct hair was what brought his attention. And given that the artist quickly compared it to those he met and knew who it was.

"Oh! Hello Ms Ami....." John politely said as he stuck his headphones back in his pocket, he'd known about the girl. Faced her and her Brother in the ring one time, invited them up to the boss's place to get a xmas gift. John quickly put two and two together here, but he just wanted to be sure.

"So um, how are you? It's been a while since I've seen you about, wait did you say date?" Mr Carnaby asked while rubbing the back of his head, had his boss had a hand in this or was it just coincidence?

Deus001




Posts

: 5947


Join date

: 2013-04-18


Age

: 25


Location

: In a secret place in Edinburgh.



Still unsure of why she wanted to do this in the first place, Ami persisted on going on this blind date adventure as she was quite eager to immerse herself in the spirit of valentine's day. Devious as she is, she was still a girl at heart and wanted to try it out and Ryan was more than happy to set something up for this event and what better way to set someone up than his own right hand man and tag team partner.

The supermodel recognized that John was lost in his own thoughts, listening to music while looking around as he, no doubt, was probably enjoying the wonderful weather. The supermodel's tap got his attention and he was quick to tuck his headphone's back in his pocket and greet the familiar bluenette. She responded kindly, giving him a smile and wave but soon he had a look of confusion around his face as he scratched the back of his head and loaded her with a couple of questions.

"Oh I'm quite alright Johnny boy. Yes it has been a while huh? and yeeeeeess I did say date, Mmm something wrong with that?" she smiled as she leaned against the statue beside him and stretched her arms while yawning.

"Also, you don't have to call me Ms.Ami....just Ami will do"she said winking at him.

Teenwrestler




Posts

: 4175


Join date

: 2013-09-04


Age

: 28


Location

: Here ---->



Oh, now it made sense. John was a smart enough guy to put the dots together here, his boss had set him up for a date or something like that. Well at least it wasn't anything like the whole getting a fish pie instead of a pizza, no his boss was giving John a good day ahead of him. He wondered how Ryan managed to convince Ami to do this, but it didn't matter much to John. After all he trusted his boss, even if he was odd at times.

Ami was acting rather friendly as it turned out, maybe it was just because he was catching her at a good time and this had nothing to do with wrestling whatsoever. The girl was acting quite cute too, and looked as if she knew it too. Ryan did say she had a supermodel background, and John politely smiled. That did give John an idea, but that would be for later.

"Oh there's no problem Ami, it's just I wasn't told bout this. If I had, well....never mind. If you wish I'll be happy to spend time with you, it'd be nice sure. Shall we go? I'm told there's some sort of festival going on near here. One thing though. If I call you Ami, then you gotta call me John. No Johnny okay?" John said, his smile turning into a cheeky smirk before he stood off the statue and faced the supermodel. If Ami was keen on spending time with the young man he'd oblige her, see what she was like outside of the ring.

Deus001




Posts

: 5947


Join date

: 2013-04-18


Age

: 25


Location

: In a secret place in Edinburgh.



The man had seemed to be caught off guard by Ami's appearance near the statute where he was supposed to meet someone, even more so when she was acting all friendly and cute in front of him when her reputation was totally the opposite. Still, Ami felt a bit naughty seeing John like this- all confused and trying to wrap his head around what was going on in a way it was quite cute.

Ami paid alot of attention to detail and when he spoke at first she almost took his words as an insult, when he suggested something on had be been told who was coming to meet him but he quickly stopped and obliged to go out with the bluenette.

"Mmmmm fair enough, I suppose"she said putting her index finger on her chin and looking at the clear blue sky as she was lost in thought for a moment.

"Alright then, Let's goooo"she said happily.

Teenwrestler




Posts

: 4175


Join date

: 2013-09-04


Age

: 28


Location

: Here ---->



John wondered on what he'd actually do today, he was no stranger to entertaining people. Quite often Ryan had saddled him with spending time with Lucy, who would often take the chance to cause John no end of trouble. He swore that he inwardly aged because of her and her antics, still John wised up to her and nipped those plots in the bud.
But this was different, Ami wasn't Lucy. She was in John's mind much cuter, perhaps due to her training as a model. That playful attitude was refreshing, it wasn't directed to trying to harass the master of creation. John patiently waited for Ami's response with a light smile, she agreed to his request. Thank God, the artist had a few nitpicks. And making changes to his name was one of them.
"Righto, umm.....let's see. I think there's some kind of festival going, like in the park behind this statue. Shall we?" John stated with a tilt of his head before making his way there, his right arm moving just a little to offer it to Ami if she wished. John of course outside the ring was a proper gentleman, but he wanted to make sure that whatever he did was something Ms Takeuchi was comfortable with of course.
Spoiler:
When arriving at the festival John would take a moment to admire the scenery, before taking a deep breath. Exhaled with a happy sigh before saying to the bluenette with "Ah. I've been here before, back when I was an art student. To capture the natural beauty of the world." with a seemingly tranquil expression on his features.

Deus001




Posts

: 5947


Join date

: 2013-04-18


Age

: 25


Location

: In a secret place in Edinburgh.



Ami clapped her hands and jumped up in place with a bright smile directed towards John once he was good with the idea of taking her out on a date, it would have been quite embarrassing if she would have been shot down- to the point that she might have thrown a tantrum or something. In any case, the master of creation suggested going to a small festival going on in the nearby park, to which the supermodel happily agreed.

" Oh ofcourse!" she said, taking his hand as the two strolled out towards the park. Ami's eye's lit up as she say the beauty of the park and the festival. She took interest in what John had to say " Oh my! You were an art student before? That's quite a switch to wrestling dont you think?" she asked.

Teenwrestler




Posts

: 4175


Join date

: 2013-09-04


Age

: 28


Location

: Here ---->



Looking at the well catered green grass of this park, well the parts that wasn't being stepped on by the comers and goers at least. John was reminded of home, memories of his childhood stepping into his mind. The countryside, a big back garden with hedges. Everything being so big in comparison to him, the sounds of laughter and cheering sounding similar to what was currently going on in this festival.

He was snapped out of his near daydream state by Ami's questioning of him, that was bound to happen. Aside from what his boss told him John didn't really know much of Ms Takeuchi and vice versa, John smiled to the bluenette before giving a small chuckle.

"Yeah, it's why I'm called the master of creation. It kinda all started when I got a scholarship to Japan couple of years back, and I was watching Japanese wrestling on the flight. Lot better than that drivel back in Britain, and well I took an interest in it. So I took lessons on wrestling basics when I wasn't at college, I could get fit and make money on the side. Though I'll admit, I was pretty shite at first. Two things to focus on ya know." John said as he looked at Ami, before looking close and seeing a bloomed flower nearby.

John knelt down to pick it up, when he did he smiled to Ami before saying "Say Ami, if you don't mind. Flower in your hair? I know it ain't San Francisco, but it's a time for fun~"

Deus001




Posts

: 5947


Join date

: 2013-04-18


Age

: 25


Location

: In a secret place in Edinburgh.



The park did indeed look lovely with well catered green grass, sakura trees and the crowd that had gathered around to witness and immerse themselves in the festival. John looked lost in thought as the two looked around the area, perhaps the scene reminded him of something and he was reminiscing the past.

Still, the supermodel always loved to crave attention and she wasn't about to lose to his day dreams. Quickly, she started to nudge him and bother him with a couple of questions, to which he was obliged to answer.

" Mmm Ahh I see- well you must have been really smart then huh? Although I kinda do know what you mean by that, I've had to focus on two things as well but I'm leaning more into the wrestling career" she replied back.

He knelt down before her to grab something, she looked around to see what it was before he rose back up and offered her a flower " Oh yeah ofcourse, thank you!"she smiled.

Teenwrestler




Posts

: 4175


Join date

: 2013-09-04


Age

: 28


Location

: Here ---->



Page 1 of 6 • 1, 2, 3, 4, 5, 6
---
Permissions in this forum:
You
cannot
reply to topics in this forum