Who is online?
In total there are
20
users online :: 3 Registered, 0 Hidden and 17 Guests :: 2 Bots
acuya
,
Deus001
,
killcarrion
Most users ever online was
418
on Tue Jul 30, 2019 9:51 am
Champions & #1 contenders
Looking for a match for a debut for new girl
Sat Aug 08, 2020 6:42 am by Void Effect
Like the title said: Looking for a match for Lily, contact me using Discord please or PM
Spoiler:
https://afwrpg.forumotion.com/t20264-lily-harper-the-princess-knight#543965
Comments: 0
Looking For Matches/Long Term Story Threads For New Wrestler
Fri Aug 07, 2020 12:19 pm by HighFly
Hey everyone, I just made JJ and need some threads for her!
https://afwrpg.forumotion.com/t20259-jj-janella-johnson
I am looking for matches, maybe even a long term rivalry as well! If you feel like you want to work with her long term asa sparring partner for friend outside the ring after a match that is fine as well. Really anything that tells a fun story would be awesome! Please PM me if interested, thank you!
Comments: 0
Delay
Thu Aug 06, 2020 2:16 am by ChateauDame
My apologies for the delay on all posts and plans. My workday has a start time dialed back to a 4:00 AM start as of late and I don't end until about 4 or 5 PM so I am utterly tired as of late. I have about the rest of the week at this schedule and then it should lighten up a bit. I am optimistic for a sense of normalcy soon, maybe this weekend or start of next week.
Apologies for the delay!
Comments: 0
Name: Ahri (Kimiko) the Kitsune
Age: 25
Gender: Female
Nationality: Japanese
Height: 5'7
Weight: "*Giggle*, like I'll tell."
Skill Level: Heel/Jobber ("I just love to be in charge but I also don't mind letting someone else take the lead when I'm in the mode."
Wrestling Information
Favoured Moves: "Anything that lets me knockout my opponent and take their breath away."
Preferred Matches: "Anything is fine with me. As long as I get to have some 'fun' with my opponent, fufufu."
Strategy: Ahri's strategy is nice and simple, make sure her opponent can't walk away. Ahri is fast and very flexible. She loves to widdle her opponent's down with smothers and hugs. Ahri absolutely loves hentai matches ad when she is in them, she always goes for her opponent's weak spots and try to get them aroused as early as possible. Heck, she does that for regular matches too!
Hentai Finisher, Don't You Trust Me: Ahri has an unnatural way of seducing people but normally near the climax of her matches, her opponents would already be in heat due to a combinations of her moves. When they're like this, Ahri would go and embrace them in a tight bearhug, wrapping their heads into her breasts and smother them in. She will then fall on her back and wrap her legs around them and lay there until her opponent passes out.
Stats
Endurance: 5/5 ("What can I say, I'm a slut, I need a lot of endurance. Hehehe"
Strength: 4/5 ("I won't be able to smother those cute girls without [i]some[i] power.")
Defence: 2/5 ("I'm easily aroused, kind of hard to do anything when you're lusting over some one, or some ones."
Speed: 4/5 ("Surprised? I'm fast, even with a body like this.")
Technique: 5/5 ("Honey, if you know where I'm from, you'll know I'm very, very well known for my techniques.")
History/Personality
Not much is known about Ahri except it is implied she might have been through some experiments, hinted by her fox ears and tails. But she does say she is friends with Sona as they worked in the past at the same underground wrestling association. Ahri's reason for leaving the association was because she thought the whole thing was getting dull and decided to track her old friend. Watching several matches, Ahri immediately fell in love with AFW and registered as soon as possible.
Ahri is the complete opposite of Sona. While Sona normally doesn't show her slutty side, Ahri fully embraces it. Mainly because her old job allowed the winner to do what ever they wanted with the loser and the main thing she always did was, you guessed it, have sex with them. Ahri loves to be the dominant one when it comes to both in the ring and in the bed but she does have a switch. Her tails and ears are very sensitive, they're like erogenous zones for her and if her opponents ever get hold of them, her personality switches for the match. The outgoing and open foxy and even sadistic wrestler becomes a shy, timid masochist who doesn't fully embrace her love for pain. But regardless, she loves knocking out or being knocked out.
Appearance
Wrestling Attire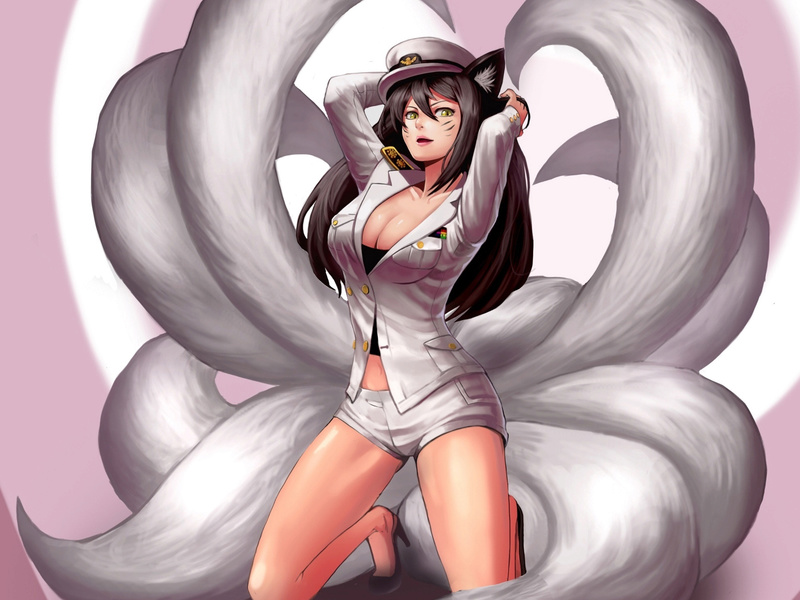 Swimsuits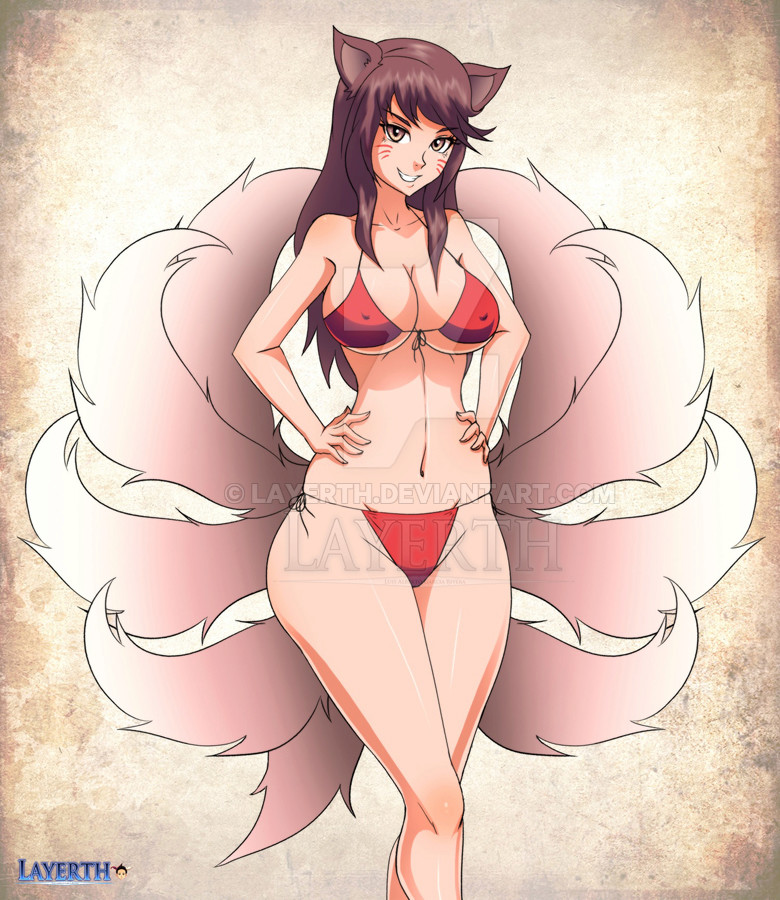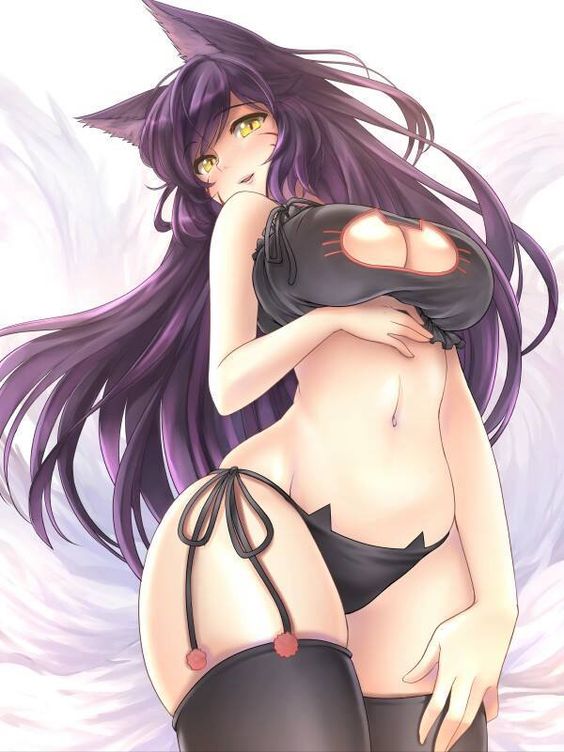 Bunny Girl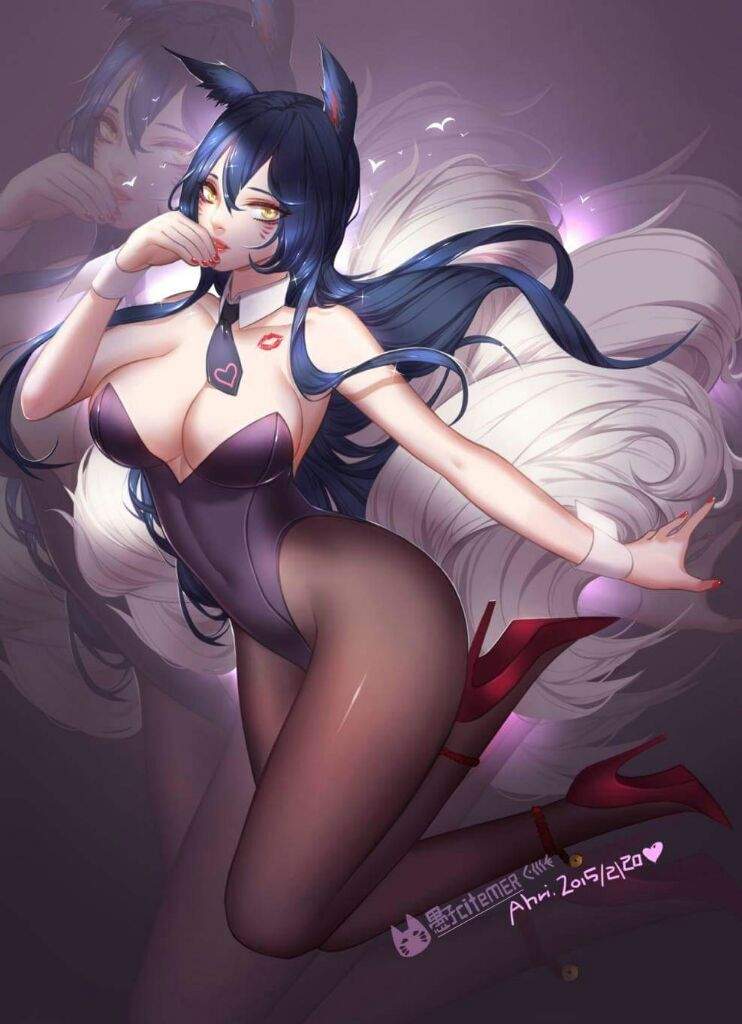 Sexy Nurse
School Girl Uniform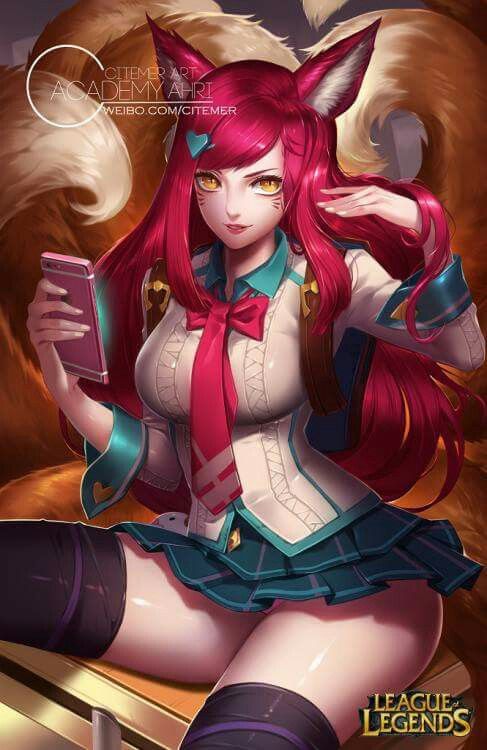 Some sexy pics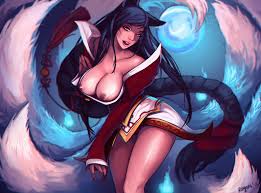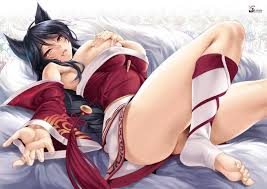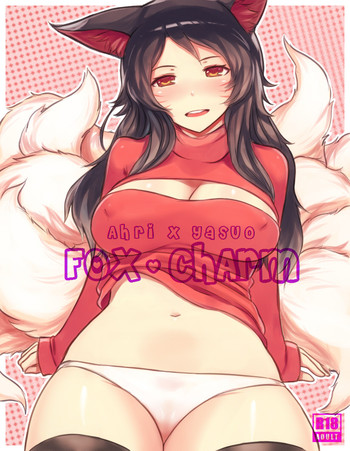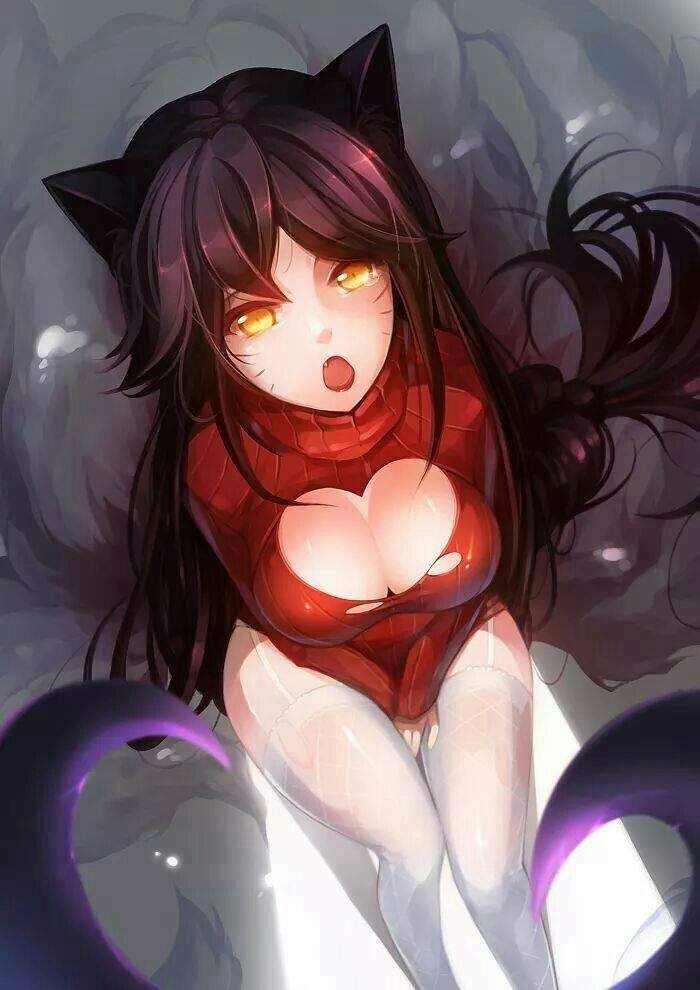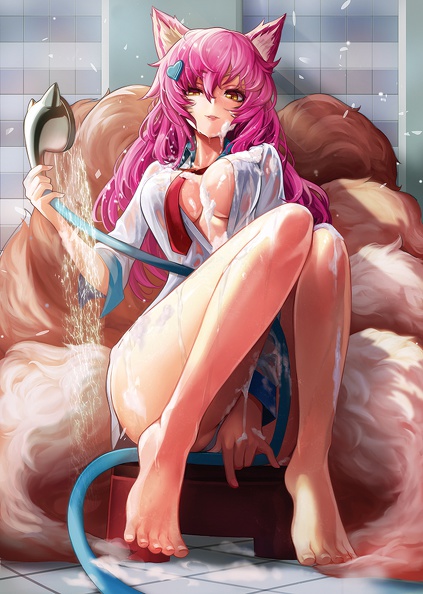 Her Lingerie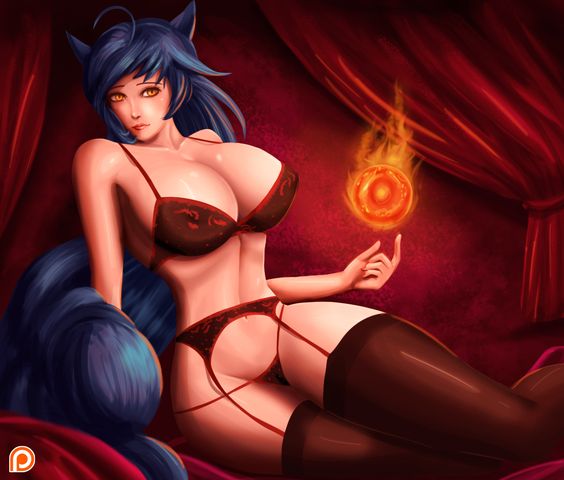 Some pics from her loses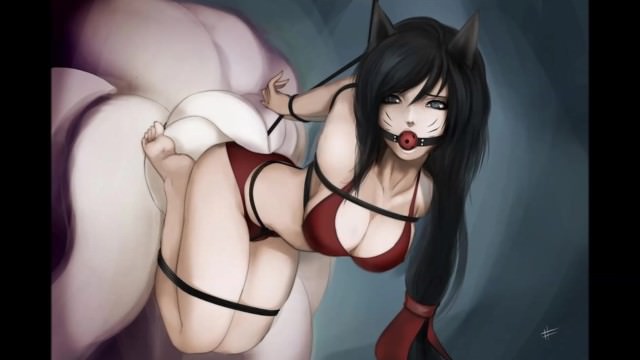 Match History
2/0/1
Wins:
Ahri vs Zoey Hamilton and knocks her out in the most elaborate way possible
http://www.afwrpg.com/t15324-ko-debut-match-ahri-vs-zoey-hamilton
Ahri vs Rhiannon Sellsword and absolutely destroys her
http://www.afwrpg.com/t15501-a-foxy-match-against-a-purple-hair-pervert
Draws:
Loses:
Ahri vs Ally and suffers (enjoys) a loss by being knocked out two times after knocking out Ally once!
http://www.afwrpg.com/t15337-fox-vs-cat-best-out-3-smother-ko-match

Ragdoll_Jobbers




Posts

: 2722


Join date

: 2016-09-07



---
Permissions in this forum:
You
cannot
reply to topics in this forum