Champions & #1 contenders
Poll regarding the possibility of Mods booking PPV matches.
Sat Oct 24, 2020 1:43 am by Old_Man_Tai
So, basically, was wondering all of your thoughts regarding the possiblity of mods booking ppv matches.
The thought was, since people often seem to have trouble finding partners for ppv matches until the last minute or so, what if the mod team was to step in and, well in advance of the show, book the show ourselves, and try to put together the best matches we can, including title defenses, no.1 contender matches, and so on and so forth?
While I doubt our more popular members need such a …
[
Full reading
]
Comments: 8
Need Debut matches/Simply looking for more
Tue Sep 08, 2020 11:19 pm by Void Effect
Comments: 11
General Avalanche Reminder
Fri Oct 23, 2020 9:21 pm by Old_Man_Tai
General Reminder: Friction PPV Avalanche goes live on December 1st: So if you need to do any promos or build up for your Avalanche matches, you should be focusing on that now. You are allowed to do such things over Discord and then post them after if it helps get them done faster so matches have proper build up.
Also, if you are looking to get on the ppv, and have a partner and match set up, (or can do so quickly), contact me to let me know what match you are doing on the show.
If you have …
[
Full reading
]
Comments: 0
Name: Whitney White
Age: 22
Gender: Female
Height: 4'9
Weight: "Like hell I'll tell you!"
Nationality: Canadian
Skill Level: Medium
Wrestling Information
Preferred Moves: Grapples, Smothers, Scissors, Submission Holds, Aerial Attacks
Preferred Matches: Smother, KO, Hentai, Humiliation
Strategy: "Knock them down with all I've got!" Whitney's strategy is simple, overwhelm her opponents with swift and high-flying moves. Despite her busty appearance, Whitney is very nimble on her feet and can perform aerial attacks. Whitney will try to knock her opponent down with high-kicks and body-slams to weaken them and finally smother them out with her breasts.
Signature Moves
Rollout: Whitney will wrap her arms around her opponent's waist and lift them up and slam them into the mat with a German Suplex. Depending on the height and weight of her opponent, Whitney will do consecutive suplexs, rolling over her opponent in order to perform another suplex. The most she can do is whatever the number it takes for her to suplex her opponent from one side of the ring to the other.
Finisher
Berserk Tantrum: While not exactly a finishing move, it is more of an attack plan Whitney will use as a last resort. Using the last of her energy, Whitney will charge at her opponent and release an unrelenting barrage of attacks and throws, throwing her opponent around, punching them, kicking them, etc. If her opponent is either weak enough or knocked out by this, Whitney would go for a pin. The downside is if she is unable to defeat her opponent after this, all her energy will be gone and she would be too tuckered out to move)
Stats
Endurance: 5/5 (She's a tough little girl!)
Strength: 5/5 (When times calls for it, Whitney can display a tremendous display of strength, having lifted wrestlers a foot taller than her. But this can easily bring her strength down after if she doesn't knock her opponent out)
Defence: 1/5
Speed: 3/5
Technique: 3/5
History/Personality
Whitney is a brat to say the least. Whitney was always very short for her age and was teased a lot about it through out her childhood and high school. Due to the constant teasing and bullying, Whitney has a pretty rude and childish attitude to anyone. After finishing school, Whitney wanted to prove to everyone she could be just as tough as anyone even she is small. Travelling around the city one day, an AFW scout saw her as perfect jobber material and scouted her. Whitney accepted the offer either way and is now ready to wrestle anyone she has to to prove she is strong.
Appearance
Wrestling Attire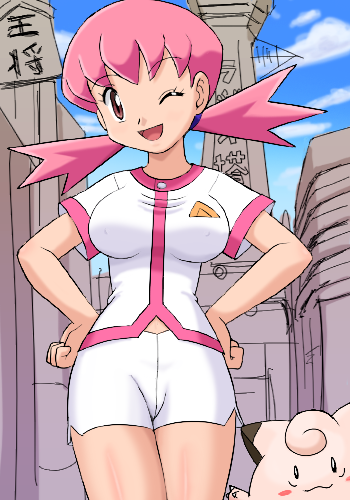 Swimsuit Attire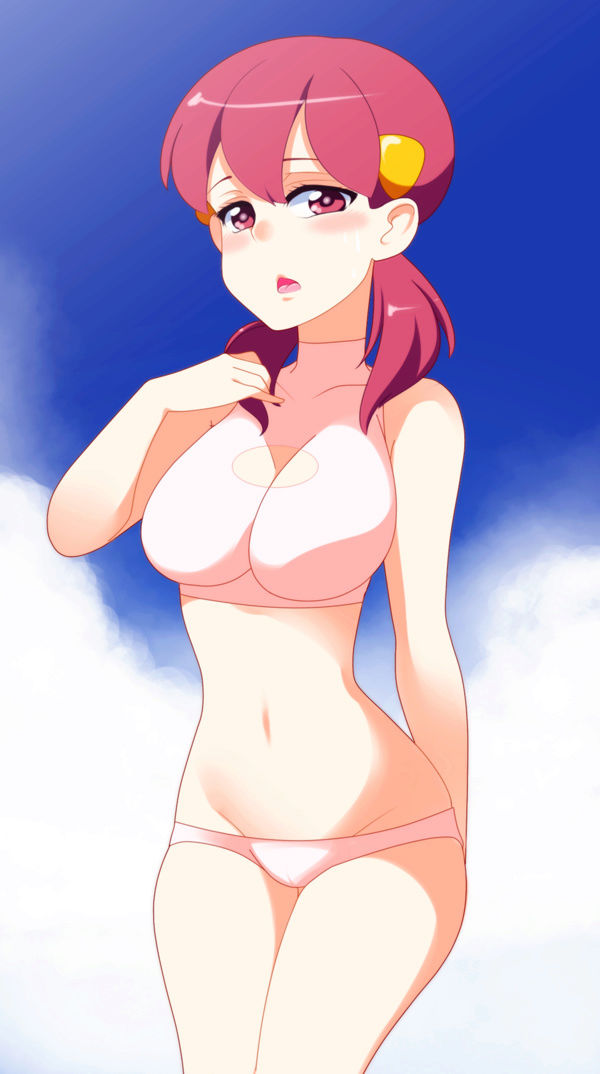 Gym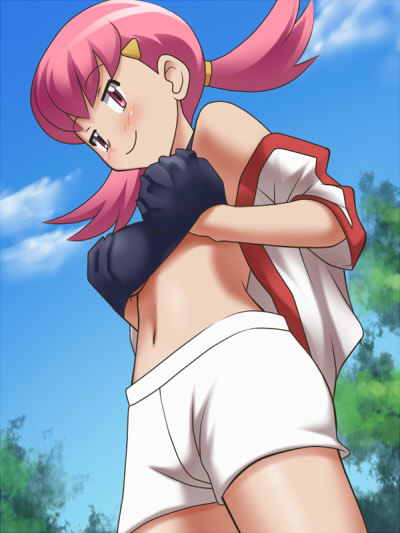 Her CowGirl Outfit
Trivia
-Whitney's nickname in highschool was Cow Girl because of her big breasts for her stature!
-Whitney drinks lots of milk to grow! That's also one reason why she has a high pain tolerance!
-Whitney is very, very flexible. If her opponent wanted to, she could bend Whitney all the way to her crotch!
-Whitney secretly loves to be dominated and that is her secondary objective for joining AFW
Match History
3/0/2
Wins:
-Whitney beats Sakura and the Swede with her new friend, Abigail Snow in a tag match!
http://www.afwrpg.com/t15378-testing-the-rookie-in-a-k-o-match
-Whitney smothers Harley out in the sauna and wins 2:1!
http://www.afwrpg.com/t15371-sauna-match-whitney-white-vs-harley-jackson
-Whitney has a rematch against Linnea from Sakura and the Swede and wins with a humiliating facestink smother!
http://www.afwrpg.com/t15628-linnea-bergstrom-vs-whitney-white-smother-match
Draws:
Loses:
-Whitney White vs Elsa Grey Whitney is ready to rumble in her debut match, getting kinky with bondage play!
http://www.afwrpg.com/t15352-ko-bondage-match-debut-whitney-white-vs-elsa-grey#425547
-Whitney vs Tsunade in a KO match and losses to Tsunade's Tree Planter!
http://www.afwrpg.com/t15378-testing-the-rookie-in-a-k-o-match

Ragdoll_Jobbers




Posts

: 2729


Join date

: 2016-09-07



---
Permissions in this forum:
You
cannot
reply to topics in this forum