Champions & #1 contenders
Poll regarding the possibility of Mods booking PPV matches.
Sat Oct 24, 2020 1:43 am by Old_Man_Tai
So, basically, was wondering all of your thoughts regarding the possiblity of mods booking ppv matches.
The thought was, since people often seem to have trouble finding partners for ppv matches until the last minute or so, what if the mod team was to step in and, well in advance of the show, book the show ourselves, and try to put together the best matches we can, including title defenses, no.1 contender matches, and so on and so forth?
While I doubt our more popular members need such a …
[
Full reading
]
Comments: 8
Need Debut matches/Simply looking for more
Tue Sep 08, 2020 11:19 pm by Void Effect
Comments: 11
General Avalanche Reminder
Fri Oct 23, 2020 9:21 pm by Old_Man_Tai
General Reminder: Friction PPV Avalanche goes live on December 1st: So if you need to do any promos or build up for your Avalanche matches, you should be focusing on that now. You are allowed to do such things over Discord and then post them after if it helps get them done faster so matches have proper build up.
Also, if you are looking to get on the ppv, and have a partner and match set up, (or can do so quickly), contact me to let me know what match you are doing on the show.
If you have …
[
Full reading
]
Comments: 0
Name: Rouge Harpy
Real Name:
Alessandra Wells
Alexia LeBeau
Sex: Female
Age: 22
Eyes: Light Blue
Hair: Blonde
Height: 5'5"/170cm
Weight: 120lbs/54kg
Nationality:
American
/French
Alignment: Tweener (Leaning face) Basically your lovable rouge...pun intended.
Entrance Music
Wrestling Information
Strategy:
Rouge fights with a mix of agile attacks, aerial maneuvers, powerful and quick strikes and and some nifty submissions. If her opponent is around the same size as her, Rouge will bust out the odd power move and suplex. She also likes to trying to surprise opponents using unique and intricate pinning combinations. All to set up for more flashy, extravagant maneuvers that will reap huge rewards. Rouge is still dangerous, especially when her training in Jeet Kun Do comes into play. If the wrestler is not used to fake-outs, then watch out!
Style:
Various martial arts/High-Flyer(ish)
Preferred Attacks:
Pretty much any kind of kick, Throws, Ariels, Submissions...
Preferred Matches: Mostly standard, but can go for other types with a good enough reason.
Stats
Physical Statistics
Endurance: ★★★★
Strength: ★★★
Defense:★★★
Speed: ★★★★
Technique:★★★★★
Wrestling Statistics
Strikes: ★★★★★
Submissions: ★★★★
Powerhouse: ★★
Ariels: ★★★★
Counters: ★★★★★
Moveset
Signature Moves
Shuffled Deck - Not so much of a move rather than an affectionate term Rouge uses when utilizing her favorite combo.
Two Pair - In quick succession, Rouge throws a roundhouse kick into the stomach of an opponent to stun them, immediately followed by another kick with the opposite foot to the back of their head.
Five Low - A Spinning Wheel Kick
Three Of A Kind - Triangle Choke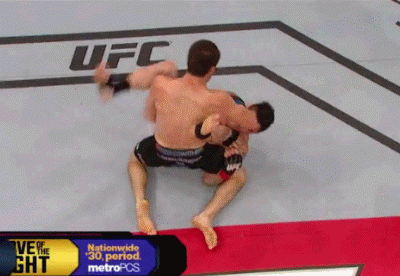 Finishing Moves
Straight Flush - A Superkick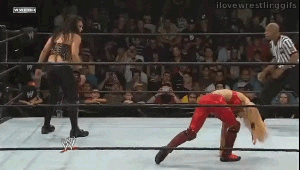 Full House - Yeeeah, best described here below. Can be transitioned into a pin.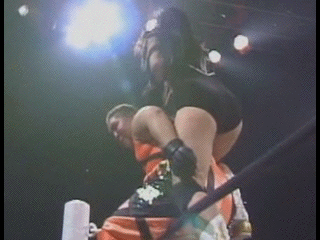 Royal Flush - A Corkscrew Shooting Star Press
From the top turnbuckle:
Appearance
Main Attire:
2nd Attire:
3rd Attire:
Chibi Version:
Always with a card in her hand...:
Personality:
Rouge is an extremely confident, smart, and optimistic individual with little to no fear at any given situation and often masks her feelings with a smile. Hey, she's got a good poker face. She also enjoys fighting and will never hesitate to talk down on opponents who fail to meet her expectations.
Past/History:
5 years ago, a rich man received a card from someone. The person who sent the card just had a card of the queen of hearts, and forewarned that she will steal the precious painting that the rich man has been hiding. Although the man tried his best to protect his painting, the thief infiltrated the house with astonishing body movements and precision, taking away the painting like a breeze.  This was the first crime that she committed. The thief committed similar acts again the rich or big businesses thereafter, and although the police tried to arrest her with all the means they had, they failed and failed.
Now you would think that this story would go into the direction that she got caught. Well...she didn't.
Just like gambling, you gotta learn when to quit the game. Something that her father had told her as they would play poker together. He was a really good player and have won a few bracelets during his career. Of course, Alexia grew up playing with him and got taught all the tricks in the game. Apart from poker, Alexia found that she loved martial arts. She didn't train initially, most attacks were self taught by watching a lot of kung fu flicks and yet was able to hold her own against someone with a black sash. Alexia soon joined the class her opponent was in, mostly with the intent to get better so that she could beat her.
Alexia was just a thief for the thrill of it. Whatever that gave her her fill of adrenaline and high powered octane. Kinda like Xander Cage. Although not an operative. For a while, it was quite hard to contain the daredevil itch.
But that is much that we know of Alexia. Or at least how much she would divulge. There are parts that are still shrouded in mystery. It would take a whole lot to coax her to reveal much about her days of being a thief and other stuff. But she is more than happy to tell you about her other adventures like beating the 200 kumite challenge and skiing off the mountains in Peru...
Fun Facts!
-Some think that the stuff on her right leg looks like a prosthetic leg. It isn't, just some tights that look cool.
-Rouge still has some DVDs of old kung fu flicks, some being signed by a few that have been in them. And no, she isn't selling.
-She has a motorcycle, a YZF-R1, one that she loves taking out for a spin in her free time.
-Always seen holding a card from her deck in her hand. It is different for every interaction she is in.
Relationships: None
Friends: Nope
Allies: Nada
Rivals: Nyet
Enemies: Nein
Crushes: Ziltch
AFW Information
Record: 0-0-0
Wins: 0
Loses: 0
Draws: 0
Match History
...Well...she has to have a match first....
Last edited by HannaBanana on Tue Aug 15, 2017 10:38 pm; edited 4 times in total (Reason for editing : Few grammar errors)

HannaBanana




Posts

: 64


Join date

: 2017-08-07


Location

: Some place where they grow fruits...



Approved, you may RP as you like.. welcome aboard
_________________
The new and improved:
Kelsea's Karacters
Spotlight
characters:
Prepare your face for ThE BRaT PaCK
---
Permissions in this forum:
You
cannot
reply to topics in this forum