Who is online?
In total there are
28
users online :: 11 Registered, 0 Hidden and 17 Guests :: 2 Bots
BritBrat
,
Cicilia
,
Gwyndolin
,
Iceman
,
Kelsea
,
killcarrion
,
OmegaVan0
,
pu-level-up
,
Tarantulust
,
The Riders
,
Yori
Most users ever online was
418
on Tue Jul 30, 2019 9:51 am
Champions & #1 contenders
Killer King
Sat Jul 04, 2020 5:58 am by KillerV
Looking for female opponents to lose against Killer King, willing to discuss about it...
Thanks in advance.
Comments: 0
Summer Splash start date reminder
Tue Jun 30, 2020 7:13 pm by Old_Man_Tai
Summer Splash starts on July 15th this year.
After the poll that was taken, we decided to push SS back a little this year, to give people more time to get stories together given the pandemic.
With July around the corner, we decided to give a couple extra weeks and start SS halfway through July, just to give people some more time.
Comments: 0
Coming Back?
Wed Jun 24, 2020 7:38 pm by Lotuswarrior
I've been thinking of coming back, but I want to focus on a single character to promote some development. Looking back at what I've done, I've been thinking about how I did things and how I've could've made them better.
Not saying I've greatly improved while I've been away, but I think that most people will at least notice some improvements in my future matches or roleplay events. I have a few characters that I want to truly focus on using, but the others will probably be deleted or turned …
[
Full reading
]
Comments: 0
Page 1 of 3 • 1, 2, 3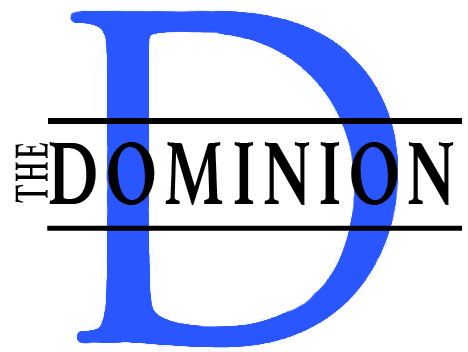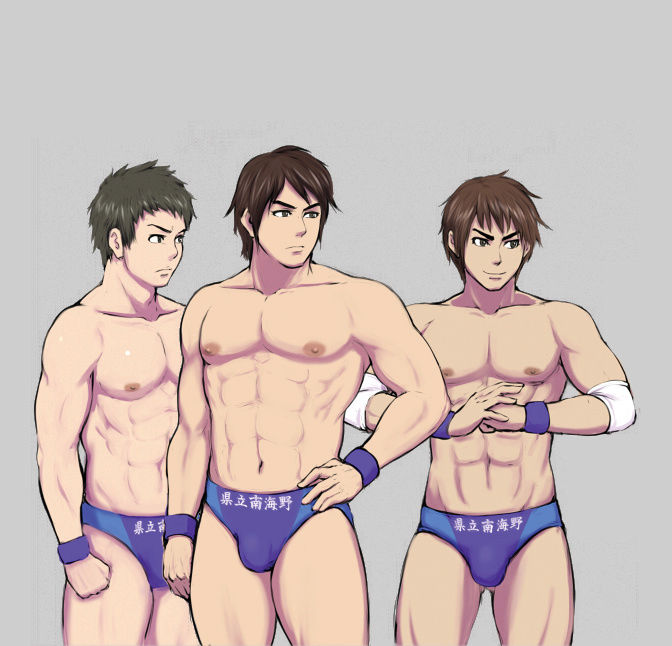 Trent, Jacob and Derek- all part of the newly formed faction "The Dominion" had finally made their presence known in the AFW. They had one single goal and that was to be the most dominant faction in the AFW and individually to be the best wrestlers around, Friction or Tension. Trent had the most experience in wrestling in Japan, followed by his brother Jacob and Derek, the protege of Trent was fairly new to the Japanese wrestling circuit. When Trent saw the chance of joining the AFW, he took that chance and convinced his brother and gym wrestling partners to join with him, forming The Dominion so that the veterans don't gang up on them from the beginning.
The trio didn't get a chance to interact with the others, they didn't have any friends or enemies and were neutral which was a good thing. They did their own thing in the tension gym room, working out and getting ready for their soon to come debut. The three male wrestlers were in their blue wrestling briefs, with their nick names engraved in white in front in the Japanese language to honour Trent's tutor. They did a good workout in the gym, practicing some wrestling moves and doing some weight training. After a good workout, the boys had enough and it was time to hit the locker room for a nice relaxing shower and perhaps a quick bite to eat.
"*Phew* Gee that was quite the work-out, Man I'm exhausted...*huff*huff*" Jacob said as he wiped his face with a towel then brought his hands down on his knees as he bent forward to catch his breath. "Don't overdo yourself Brother, there's no point burning yourself out in training" Trent lectured as he took a sip of water. "Whatabout you Derek? You doing good?" he said looking over towards the youngest member who was glistening in sweat and sitting on the floor. "Yeah, I'm alright...." he said softly.
"Woo! come on guys, lets hit the lockers...Im starving as well" Jacob said as the trio head towards the locker room.
The guys chatted their way towards the locker room, eager to discuss new wrestling moves, the AFW's future and where they saw themselves long term. As the the guys entered the locker room, they heard the feint voices of some others chitchatting, seemed they weren't alone here. They usually chose the time to train when most AFW stars weren't around but coincidentally today they managed to bump into some others too. They were calm though, they didn't expect any trouble nor did they want it unless provoked. The guys walked around, still sweaty and warm as they were soon to meet.......

Teenwrestler




Posts

: 4135


Join date

: 2013-09-04


Age

: 28


Location

: Here ---->



Jessica, Kimmy, and Sydney:
The Dominion wasn't the only group training today. The renowned Red Nation was also training in the same gym. The young women had been in a different room, though, where they had been running on treadmills. They had finished earlier than the men, though, so they were already in the locker room and in the middle of changing out of their sweaty clothes.
"Good work out girls!" Jessica said proudly as she stood in her red one piece and boots. The co-captain of the Red Nation also had a towel resting on the back of her neck as she complimented her teammates.
"Those men on Tension roster won't know know what hit them!" she would say while patting Sydney on the back. The towering woman was  sitting down at the moment, which was made it easier for the much shorter Jessica to look her in the eyes. Sid was panting the most considering she was the slowest member of the group. Running wasn't her thing, which was why Jess made her go on a higher setting.
"Heh…thanks…but you're never...gonna get me...to do this...again…" she'd say with a smirk before pulling up the straps of her one piece. Then the she-monster would pull them apart and peel her attire down her body, revealing her large breasts. Syd's body glistened from all the sweat she had worked up. Then all of a sudden, the third and final member in attendance would squirt her water bottle onto the towering woman's chest!
"Gah! What the heck Kimmy!?" Syd would yell with a grin on her face. She wasn't angered by the extra water, it felt kinda nice, actually.
"Heheh, Sorry~ Just trying to help cool you down~" Kimmy would tease with a mischievous smile as they all laughed. The brunette had already stripped out of her one piece and took a shower. Now she had her red panties with a matching bra on…just as there men walked into the locker room.
"GAH! WHAT THE HELL!? GET OUT OF HERE YOU PERVERTS!!!" Kimmy would shout while trying to cover up with a towel. It barely covered her, though, leaving the woman embarrassed and very pissed. Meanwhile, Jessica was glaring at the newcomers and Syd was pretty unfazed despite having her bare tits out.
"Um…what do you think you're doing here?" Jessica would ask as she glared at the three young men wearing blue briefs that were a bit too tight. She wasn't a fan of pervs walking in on them changing, especially when she had thought this was the Female Changing room, not a co ed one.
Last edited by M.J.Caboose14 on Thu Jun 07, 2018 12:31 pm; edited 1 time in total

M.J.Caboose14




Posts

: 3616


Join date

: 2016-08-29


Age

: 23



After a long hard work-out session, the guys just wanted to head back to the locker room and relax for a bit, take a shower and then head out for dinner or maybe even back to one of their apartments to watch a movie or play games. As they entered the locker room, they heard the voice of some females talking, it was faint but definitely noticeable. As they guys walked towards the lockers and shower area, the voices grew louder and it was confirmed they weren't the only ones around. This would be the first time they would interact with some other member of the AFW roster. "Hmm I didn't expect someone else to be here at this time...." Derek said. "It's fine, we don't need to worry. We're just here to do our own business" Trent assured the other two as they walked around the corner and saw three women, all beautiful and in good shapes having some fun. The big one was sat down, her bare tits out, one in her bra and panties and one in her one piece wrestling attire with sweat stains.

Three men blushed slightly, Derek the most and Jacob was actually happy to meet a bunch of sexy women in the back but Trent tried to be unfazed until Kimmy screamed in embarrassment and Jessica glare at the three, demanding an explanation from them. "Oh? uhh we were just passing by. We didn't mean to sneak a peak or something." he explained. Trent tried to calm the situation, "Yeah that's right, no need to freak out. We're just here to change and be on our way, this IS the Co-locker room, for males and females." he said.

Teenwrestler




Posts

: 4135


Join date

: 2013-09-04


Age

: 28


Location

: Here ---->



Jessica just stared at the men as they explained the situation. It was a likely story...but the girls, besides Syd, weren't going to keep gawking. The towering woman hadn't even covered up her chest, and she could care less if the boys wanted a good long look. Kimmy was livid, though. She hated these guys already, and the woman wasn't going to forgive them.

"Oh is that so? Well even if that's the case, you're all going walk out until we're done with this room. Got it?" Jessica asked while walking up to Trent and looking up at him. She was a bit smaller, but the co captain wasn't intimidated at all. "We're not afraid of some speedo-loving punks. So you'd better go and wait outside like good little boys, or else we're going to show you who's boss around here."

Sydney would stand up at this point because it looked like Jess wanted a fight. She didn't bother covering up, though, as her hands rested on her hips. The towering woman was still fucking hot, so if there was going to be a brawl, this was the least she could do to cool down. Kimmy, meanwhile had stepped back and quickly put on her one piece. Then returning to sight she'd find that Jess was looking for a fight. The self proclaimed bitch was happy to kick these pervs asses, so she'd walk right up to her captain's side!

"Yeah fuckers. Get out before we kick you out!" Kimmy would growl with an arrogant smirk on her face. Then Syd walked up behind both of her teammates and did what she did best. Which was to look as imposing as possible. It wasn't hard either considering she was the tallest one in the room.

M.J.Caboose14




Posts

: 3616


Join date

: 2016-08-29


Age

: 23



It was an awkward moment for sure, Trent didn't know what to make of it and he certainly was not here to have a peek at these women, beautiful as they were. Jacob would be lying if he didn't enjoy seeing Kimmy in her bra and panties, she was a beautiful girl, Jessica too and he certainly had a long look at Syd's large breasts as she stayed calm and sat down, not bothered by the intruding men. Derek tried to keep his gaze away as best as he could, not trying at all to have a stare at any of the woman, until he heard Jessica's loud mouth coming up to his mentor and glaring at him, demanding him to leave.

"Hey hey watch it, he said we don't want any trouble. We just wanted to use the locker as well, we just got done with training and we need to cool off in the shower and change too, this place ISNT you'rs you know" Derek said as he interfered and confronted Jessica, walking up to her to cut her off and Trent.

When Kimmy started to 2-on-1 Derek, it was Jacob's turn to get in between as he stepped up infront of Kimmy, now it was 2v2 as Jacob stood infront of Kimmy and Derek stood infront of Jessica. "Sorry Doll, but we aren't going anywhere...this place is big enough for all of us so there's no reason for us to leave, plus this is a shared locker so if YOU don't like it....maybe you can take a hike" he said to Kimmy.

Just like Syd, Trent would stand behind the boys, not saying a word and just looking at Syd instead. Trent was not going to make a move just yet, he was going to wait and see where this was going. Both groups had just finished a work out and were exhausted and sweaty but the Dominion was not going to back down if there was a fight.

Teenwrestler




Posts

: 4135


Join date

: 2013-09-04


Age

: 28


Location

: Here ---->



The Red Nation wasn't backing down from the Dominion as they stared at each other. The air was very tense and it seemed like an all out brawl was about to break out.

"Heh…Sorry stud, but this is our locker room now. I already decided on it. Right now actually." Jessica would say while crossing her arms. She and her girls were probably just as tired as these men, but they'd show them the errors of their ways soon enough.

"Don't call her 'Doll', kid. What? Do you think you're some kind of tough guy?" Sydney would finally say before stepping between her teammates and onto the front lines. Now she was in between Derek and Jessica, like any good enforcer should be when someone approached their boss.

"Well we're not going anywhere…so how about you show me what you're capable of...short stuff..." Syd would say while simply staring down at him as she waited on him to make the first move. The she-monster wasn't afraid to give him a free shot. After all, she was four inches taller than him. But Kimmy didn't want to wait on Derek. Instead, she'd slap Jacob hard across his face after a brief silence that ended with a loud clap.

Jess would quickly raise her hands as she saw the slap coming. Her eyes were locked on Trent because she saw him as the leader, and she was determined to take him down. Syd, however, wouldn't move a single muscle. She had told him to take a short at her, and she'd wait until he took it.

M.J.Caboose14




Posts

: 3616


Join date

: 2016-08-29


Age

: 23



Trent stayed silent, he knew Jacob would have a loudmouth to stir some trouble up but he didn't want to tell him to shut up to show any cracks or signs of weaknesses within the group. He stayed silent, just as Syd did and he focused his attention on Syd as the two of them were the two biggest in the six, although Syd was probably the biggest of them all. When Jessica spoke how the woman owned the locker room, the two younger members of the Dominion disagreed, saying "No way" at the same time. Derek gritted his teeth he was ready for a fight, not wanting to be disrespected by these girls in red.

Jacob's loud mouth got him in trouble, his comment did not go unnoticed by Syd who finally moved infront to cut off Kimmy and Jacob, she stood infront of Jacob, threatening him. The cocky male did not back down, he looked up at her with a grin "Ooohhh big mama, scary" he said as she dared him to make a move. When things were heating up between these four, a sudden *SLAP* was heard, as Derek was slapped out of nowhere by Kimmy. "Ngh! Y-you......GRGHH!" the young male let out a loud roar as he lunged at Kimmy, ramming his shoulder into her gut to drive her back into the lockers.

As soon as this erupted, Jacob would by-pass Syd and look to grapple with Jess who was focused on Trent and that left Trent to walk up to Syd. "You don't scare us...." he said as he looked to back up a bit and attempt a hard forearm strike aimed at her breasts!

An all out brawl spewed out in the co-locker room area between the Red Nation and the Dominion!

Teenwrestler




Posts

: 4135


Join date

: 2013-09-04


Age

: 28


Location

: Here ---->



War would erupt between the two groups almost immediately after Kimmy slapped Derek's face. The man then responded by charging forward, his shoulder digging into the young woman's midsection as he smashed her against the lockers. Kimmy cried out briefly after her enemies' shoulder dug into her body, but she soon retaliated by clubbing Derek's back with her fists.

"You stupid, fucking, small-cocked, punk-ass pansy!" she growled before trying to rake her nails from his lower back all the way up to his shoulders. It was a dirty move, but Kimmy hated men so much that in her mind Derek deserved it. Meanwhile, Jessica found herself grappling with Jacob, who had abandoned Syd to fight with the smaller woman.

"Hey! What the...Oh I get it...scared to face the big guns...so you came after the small one...right?" the woman growled as she fought against her foe's strength. She held her own, but the co captain's body wasn't made for overpowering others. So Jessica would attempt to move them back towards the bench, where she'd try to knock both herself and Jacob over onto the floor to break them apart.

"Pfft...coward..." Syd would say before facing the last man left, Trent. "The offer still stands...so take your best shot..." the she monster would say to the strong looking man. It looked like she would get to face the leader, who declared they weren't afraid of the women...right before his forearm struck the big woman's bare breast. Syd grunted from the strike, but she'd chuckle soon after.

"Heh...Don't worry...we've got some time to spare...You'll be scared soon enough." Sydney would growl while massaging her breast for a few seconds. "I'll admit...you've got some balls to hit my breast...but I'm a real man-eater!" she roared out before throwing a punch right at Trent's face.

M.J.Caboose14




Posts

: 3616


Join date

: 2016-08-29


Age

: 23



All hell had broken into the locker room arena, Derek going straight after Kimmy after he got slapped in the face. The youngest one had the most fire in him, despite being the quiet type when it comes to socializing and stuff. His shoulder smacked hard into her gut as he drove her back first into the steel locker, grinding his shoulder into her abs as hard as he could before screaming in pain when he felt her nails rake across his backside. He pulled away from her, rubbing his back a bit to ease that stinging pain.

Meanwhile, Jacob was grappling with Jessica. The two danced around locked up but soon Jacob began to overpower the co-captain as he backed her up. The clever woman twisted around, dragging them to the bench as the two tripped over and fell to their side, crashing hard on the floor and forced apart form the lock up. Jacob still managed to try and kick out and try to land a few amateur kicks at Jessica's thighs if he could. "Argh you bitch"he growled.

Trent had the most daunting task, he hit a hard shot at Syd's breast and she barely flinched, looking back at him Trent would girt his teeth at her and would not move. "Give me your best shot then" he would demand before being clobbered in the face. Trent staggered back, feeling quite dazed from that punch to his face. It took him a couple of seconds but he shook his head and lunged back in at Syd, looking to attempt a lariat aimed at her breasts!

Teenwrestler




Posts

: 4135


Join date

: 2013-09-04


Age

: 28


Location

: Here ---->



Kimmy would smirk as Derek released her and tended to his hurting back. She needed a few moments to breath before she could attack, though. Her abs were hurting a lot after Derek had worked them over a good bit with his shoulder.

"Suck it up bitch. They're only scratches~" she taunted with an evil grin. After a few moments, though, Kimmy would walk over and send her knee into his abs, hoping to double him over. The bitch was confident that she could take this guy, and she'd enjoy every second of it.

Meanwhile, Jessica was grunting out from the kicks Jacob was landing against her legs. They hurt for sure, but the co captain managed to break away as they tumbled over the locker room bench. After landing with a thud in the floor, the smaller fighter would try getting back up before her for could. That way she could try to land a kick of her own with the top of her foot smacking against his chest with a loud clap.

The two women were fighting rather angrily. Unlike their teammate, though, who was actually having some fun as she attacked. Sydney's fist struck Trent right across his face causing him to stumble backwards.

"That's how you throw a punch~" Syd would almost purr after landing the blow. Once again, though, the she monster would wait for the man's attack. That being a lariat connecting right on her tits! Syd would grunt out louder, but she managed to stay standing after stumbling back a few feet.

"Ugh...what's your deal with my tits?" she would ask with a grin as she brought up both hands to massage her breasts. "Got some fetish or something?" Sydney would add before moving forward. Then the large woman would try to hit Trent with a lariat of her own to put him in his place!

M.J.Caboose14




Posts

: 3616


Join date

: 2016-08-29


Age

: 23



Page 1 of 3 • 1, 2, 3
---
Permissions in this forum:
You
cannot
reply to topics in this forum