Champions & #1 contenders
Poll regarding Kayfabe rules of hentai in non-hentai matches.
Sat Oct 17, 2020 9:03 pm by Old_Man_Tai
So, one of the various different things we are looking to bring to the board soon, is an official list of "In-World Rules", to help with world building and such and just make clear what the in-story rules of the Friction and Tension leagues are.
One thing I've noticed that people seem to handle differently, is the idea of using hentai, as in fucking, groping, stimulation, anything actually involving touching privates and beyond just flirting/kissing/rubbing in non-hentai matches. Some seem to …
[
Full reading
]
Comments: 31
Need Debut matches/Simply looking for more
Tue Sep 08, 2020 11:19 pm by Void Effect
Comments: 7
Looking for a match.
Thu Oct 08, 2020 10:11 pm by Old_Man_Tai
Simply put, looking to get Silver Ace two or three short, quick matches to set up her story for her Avalanche match.
Also if somebody knows how to use photoshop, have a favor to ask.
Contact me on Discord or PM if you are interested.
Would be willing to offer proper matches with other characters in trade if that's acceptable.
Comments: 0
Page 1 of 12 • 1, 2, 3 ... 10, 11, 12
Best 3 of 5 rounds match. Special rules:Wheel of Fortune - The 1st round will be decided via hentai KO. From there, the rules of each following round will be settled by the winner of the previous round spinning a special "wheel of fortune" placed down the ring.
Standing proudly in the middle of the ring and hearing ro the roaring fans again after an absence of a few months , due to a more "traditional" wrestling tournement he jad took part in, Andy looked all riled up and eager to put up a good show for the fans. Because he was: His latest Tension matches had ended into humiliating defeats, and he wanted to put a victory under his belt this time.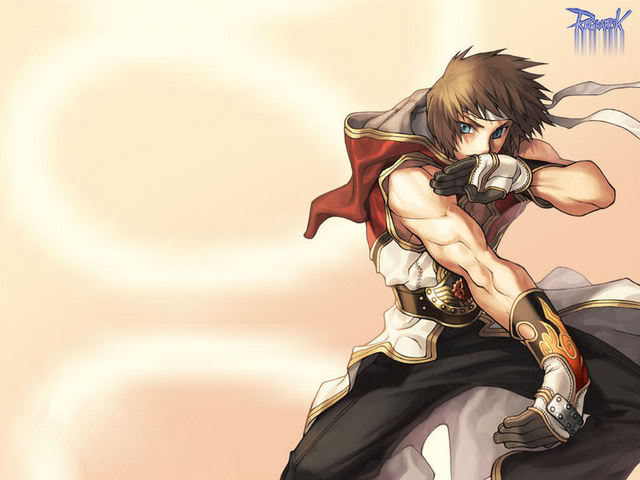 Having climbed up the ring first, the handsome young wrestler had to wait for his female opponent. She had to be a new girl because he had never heard that name, Serana Ferro. Apparently, she was half Italian just like himself, which was a funny coincidence. Maybe he'd take the girl out for a pizza after the match, he thought, feeling quite confident about his chances of victory (as always, and in spite of the not-so-brilliant ending of his latest matches against the seductive amazons of Tension).
Tossing his jacket to some screaming girls catcalling at him from the ringside, Andy smirked to himself: He had been away from the main arena for a few months now, but Tension was always the same. Soon the crowd, and Andy himself, would shift their attention to the ramp: Serana Ferro was about to show up.
Last edited by wrestleryu on Sat Sep 08, 2018 8:50 pm; edited 1 time in total

wrestleryu




Posts

: 11405


Join date

: 2008-05-07



Serana was absolutely bouncing at the thought of her match up. She's studied AFW for awhile, mostly the Tension matches considering that was were she was entering herself. And Andy was one of the boys in the league that had caught her attention. He was pretty well known in the league, even once a former champion before the roster went through a change. But even then, it meant she was going to have a match with a more than exciting opponent.
And so when her theme started to play she wasted no time in making her way down to the ring. She was bubbling with excitement as she climbed over the ropes and got into the ring with her opponent. When she was in, she'd immediately turn to Andy, a bright smile on her face as she spoke to the boy. "Hi there Andy, it's a pleasure to finally meet you. I'm really excited about our match today, and I hope we both have fun during it!" Her attitude was more than genuine, not a hint of any deception or trickery possible to detect. She was just happy to be a part of the league and have fun wrestling with a guy.

USLMAN




Posts

: 1694


Join date

: 2018-08-13


Location

: Somewhere



Andy couldn't help but notice Serana's lovely looking, definitely peculiar green hair as the energetic girl bounced her way to the ring. The crowd was positively impressed by her sparkling attitude, tributing her a huge encouraging roar.

"Wow...am I going to fight against a super sayan tonight? Hehe, look at that...uh! 0///0".
Andy's attention was suddenly captivated by something else than Serana's hairstyle. Her large breasts and sexy hips swayed and bounced around suggestively with esch step she took.

Once the girl was facing him on the ring, part of Andy's mind was still busy wondering how could that skimpy two-pieces attire contain her expansive curves.

And still, Serana seemed act so naturally and gingerly, like if she didn't realize the effect she had on men...or maybe she was just used to it.
"Uhh...must be a very durable material.." , he mumbled to himself, before he snapped back to reality not without slight embarrassment. "Oh! S-sure 0///0. I mean, this is your AFW debut, so let's give them a great show!".The former champ greeted the lovely looking girl...then he thought that some friendly ring teasing could not hurt: "Oh and...no hard feelings for when I will win ok?", he smirked and winked at Serana. Though, she could tell that he had threw the antics with playful intention, more than obnoxious.


wrestleryu




Posts

: 11405


Join date

: 2008-05-07



"I couldn't agree more, we can't disappoint everyone now can we?" Serana smiled, returning the wink to the boy with equal playfulness. "And of course there's no hard feelings, it'll mean you were more skilled. But I hope the same thing goes around if I win, I wouldn't want there to be bad blood."

Serana would then go to her corner, giving waves and smiles to the audience as they all waited for the match to start. It was certainly a sight, such a bright girl acting so exuberant for her first match. Even more so with how outgoing she was on her appearance, but she wanted to make a good first impression.

USLMAN




Posts

: 1694


Join date

: 2018-08-13


Location

: Somewhere



"Oh no, I think could never be angry at you for beating me. Not that it will happen".
With a smirk, the young handsome wrestler got to his corner waiting for the bell.

But, even if he was playing his experienced-confident role, as expected from a former champ after all, Andy had to admit to himself that he was not immune to Serana's exuberant bouncing. But hey, no man could be immune to that body! U

The bell eventually rung and Andy stepped forward, rising his hands tentatively at her, going for a starting shoulder-collarbone lockup. Quite the basic starting grapple, but he didn't want to go hard on the lovely newbie right from the start.

wrestleryu




Posts

: 11405


Join date

: 2008-05-07



When she heard the bell go off, Serana gave one last wave to the audience before heading for add to meet up with Andy. She'd return the lock up and try to put her own effort in, knowing that she couldn't let Andy get an advantage on her. She's seen some of his matches, and knows that it's best to avoid him getting the starting momentum.

And so as they locked up, she'd try to pull him into a side headlock. A similar or move that in most cases wouldn't do much. But given her more than generous bust size, it's hopefully give a small smother added in. Nothing that could knock him out. Just enough to keep him distracted in her hold.

USLMAN




Posts

: 1694


Join date

: 2018-08-13


Location

: Somewhere



Just looking at Serana's body, Andy could tell that she was more than "just" a dangerous set of bouncy, mesmerizing curves easily capable to have every male's mind derail: the girl was also strong. Well built and well toned, she could counter Andy's push... but what he wasn't expecting was the fluid moveement that left him grappled into her tight headlock.

"Ughhh n-nicefff movemff....". Andy admittedly groaned, his hand giving a couple of light slaps to her delicipus rear as a reward, while the former champ was planning a possible back suplex to get out of the current predicament. But, partly smothered into the side of Serana's large, perfumed breast, Andy's focus and resolve were lessened, messing up with his mind and weakening his struggles so that he would be relatively easily controlled in Serana's hold.
"Unffh... 0///0"

wrestleryu




Posts

: 11405


Join date

: 2008-05-07



"Aww, thanks Andy. It wasn't that good of a move though." Serana responded, giving a sigh of relief at his slaps on her ass. "Ohh, now that felt good." Upon the few slaps, the busty girl pulled Andy further into her boob, rewarding him for the pleasing slaps.

As the girl kept her hold for longer and longer, she'd notice Andy's attempt at a suplex, his hands moving to find the right grip on her. And under most circumstances, a wrestler would do everything they could to avoid getting pulled up into the air. But Serana wanted him to lift her up, seeing just how much he could.

And when she was in the air, she couldn't help but give a few excited laughs in response, surprisingly happy at the event. "Wow, even slightly getting smothered and you can lift me up? I guess I shouldn't expect any less from a champ." However, after Serana's complainant to Andy, she'd try to twist her body with Andy still in her grasp. She'd try to use the momentum Andy gave her to bring him to the ground with her, hopefully with him first. But it was a risky move, she wouldn't be able to be certain if she'd avoid getting hurt in her own move, or if it'd even work at all and get suplexed.

USLMAN




Posts

: 1694


Join date

: 2018-08-13


Location

: Somewhere



If Andy had thought that his suggestive taps to Serana's rear could put her off her game in some way... then he needed to think better. Quite the opposite, the girl had giggled in delight, showing that she was most likely well versed in the arts of erotic wrestling... probably more than how he pretended to be, himself.

Far from disheartened, Andy would manage to lift her bouncy frame, somewhere in the middle from completing a suplex maneuver. But that's when Serana's large fleshy melon partly restrainting his breathing and covering his vision had worked at his disadvantage: "Wah?-Mffhhh...! 0///0". Losing balance while trying to lift one's opponent overhead could only lead into one thing: and that thing was Andy falling down with Serana basicaly ontop, the two contenders rolling until the former champ was grappled into a more troubled grounded headlock, having his face smothered deeper into the side of her large breast, and one arm somehow wedged between her legs.

With his groans of exertion stifled into Serana's soft bosom, the young male tried to wriggle out of the compromising position, but his movements were probably just amounting to fuel up the busty girl's pleasure instead.

wrestleryu




Posts

: 11405


Join date

: 2008-05-07



"Oops, took a bit of a drop there, huh Andy?" She giggled to herself as she found her move to have worked. With her now on top of Andy, her hold on him would prove to be more disastrous to him, as she was able to both push down on her body and pull him up into her boob. And with his arm now unfortunately between her legs she was able to lock it to prevent him from pushing her off.

Although... with such an opportunity laid out for her, Serana couldn't help herself as she started to lightly grind her crotch against his arm. She just wasn't able to pass up an opportunity to get herself aroused earlier in this match to ready herself. After all, the first round is a Hentai KO, so why not have both of them get a little pleasure before the climaxes started? Although she was taking on more pleasure, giving the nice muffles of Andy on her breasts and humping his trapped arm. But unfortunately for Andy, it didn't seem to be slowing her down in the least.

USLMAN




Posts

: 1694


Join date

: 2018-08-13


Location

: Somewhere



Page 1 of 12 • 1, 2, 3 ... 10, 11, 12
---
Permissions in this forum:
You
cannot
reply to topics in this forum