Champions & #1 contenders
Looking for a match for a debut for new girl
Sat Aug 08, 2020 6:42 am by Void Effect
Like the title said: Looking for a match for Lily, contact me using Discord please or PM
Spoiler:
https://afwrpg.forumotion.com/t20264-lily-harper-the-princess-knight#543965
Comments: 0
Looking For Matches/Long Term Story Threads For New Wrestler
Fri Aug 07, 2020 12:19 pm by HighFly
Hey everyone, I just made JJ and need some threads for her!
https://afwrpg.forumotion.com/t20259-jj-janella-johnson
I am looking for matches, maybe even a long term rivalry as well! If you feel like you want to work with her long term asa sparring partner for friend outside the ring after a match that is fine as well. Really anything that tells a fun story would be awesome! Please PM me if interested, thank you!
Comments: 0
Delay
Thu Aug 06, 2020 2:16 am by ChateauDame
My apologies for the delay on all posts and plans. My workday has a start time dialed back to a 4:00 AM start as of late and I don't end until about 4 or 5 PM so I am utterly tired as of late. I have about the rest of the week at this schedule and then it should lighten up a bit. I am optimistic for a sense of normalcy soon, maybe this weekend or start of next week.
Apologies for the delay!
Comments: 0
Hi hi, I'm
skip-stop
.
If you are here, then most likely you are interested in something. So I think you should know
a few things
.


I'm open to any suggestions.


Spoiler:

Do you have any ideas about the interaction of our characters? Or you have no ideas, but you think that we can come up with something together? Let's discuss this. It's possible that we will not come to anything. But it's possible that we will come to a great storyline.

My Discord is skip-stop#4063. It's easiest to contact me there.

PM on the forum is also an option, but Discord be better.

I have to ask you to do three things before sending me message. These three simple things will save time for you and me.


Spoiler:

1. Please read my posts and make sure you understand them. English is not my native language. Judging by the reviews, I write pretty well in English, however, I already had to face the fact that my posts may not be understandable to everyone.
2. Please make sure the style of my posts suits you. I believe that each person sees rp in own way. My posts show how I write matches and how I write backstage.
3. Please make sure you have the opportunity to write posts a little more often than once a month. There is nothing special to add. I understand that there are unforeseen breaks. But I do not want to be in a situation where I receive an reply once a year or so.
My opportunities:
A bit busy
Free - there is time to write posts often (at least once a three days) and there is opportunity to take a few threads for my characters

A bit busy - there is time to write posts relatively often (at least once a week), but I still can take a few new threads

Busy - there is almost no time to write posts (maximum once a two weeks) and there is no possibility to take threads

Break - I do not write posts and do not take threads
--------------- My characters ---------------
Name:
Astrid Arvidsson
Alias: Golden Dragon
Age: 23
Power tier: S
Title: none
The main goal: Friction World Champion title
The main type of matches: any
Availability for Tension: yes
The main romantic line: closed with Jessica Wright
The main rivalry line: open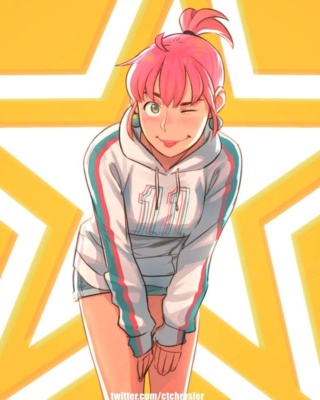 Name:
Margarita "Margo" Jorgensen
Alias: Sea Star
Age: 22
Power tier: A
Title: none
The main goal: Rising Star Champion title
The main type of matches: any, except hentai
Availability for Tension: yes
The main romantic line: closed with Mia Yukari Wilson
The main rivalry line: open
Name:
Charlotte "Lotta" Ravel'
Alias: Sand Lizard
Age: 25
Power tier: S
Title: none
The main goal: Entropy Champion title
The main type of matches: any, except hentai
Availability for Tension: no
The main romantic line: closed with Lucy Stone
The main rivalry line: open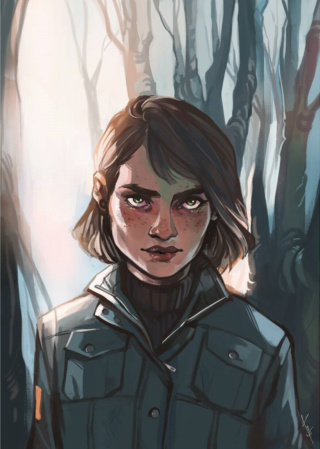 Name:
Karen Aoki-Justice
Alias: Hawk Moth
Age: 22
Power tier: A
Title: Horsewoman of the Apocalypse "Famine"
The main goal: Hardcore Champion title
The main type of matches: hardcore
Availability for Tension: yes
The main romantic line: closed with Hyacinth and Asuka Kotori
The main rivalry line: open
Name:
Lily Menage
Alias: Black Crow
Age: 23
Power tier: A
Title: none
The main goal: nope for now
The main type of matches: any
Availability for Tension: no
The main romantic line: closed with Sachiko Takahashi
The main rivalry line: open
Name:
Lunara Ashmore
Alias: Jaguarundi
Age: 25
Power tier: A
Title: none
The main goal: Friction Hentai Champion title
The main type of matches: hentai
Availability for Tension: no
The main romantic line: open
The main rivalry line: closed with Claudia Augusta
Name:
Sintharia Ashmore
Alias: Komodo Dragon
Age: 22
Power tier: A
Title: none
The main goal: nope for now
The main type of matches: any
Availability for Tension: no
The main romantic line: open
The main rivalry line: open
Last edited by skip-stop on Thu Jul 09, 2020 9:03 am; edited 18 times in total

skip-stop




Posts

: 602


Join date

: 2019-05-11


Age

: 24


Location

: Abyss




skip-stop




Posts

: 602


Join date

: 2019-05-11


Age

: 24


Location

: Abyss




skip-stop




Posts

: 602


Join date

: 2019-05-11


Age

: 24


Location

: Abyss



---
Permissions in this forum:
You
cannot
reply to topics in this forum