Champions & #1 contenders
Poll regarding Kayfabe rules of hentai in non-hentai matches.
Sat Oct 17, 2020 9:03 pm by Old_Man_Tai
So, one of the various different things we are looking to bring to the board soon, is an official list of "In-World Rules", to help with world building and such and just make clear what the in-story rules of the Friction and Tension leagues are.
One thing I've noticed that people seem to handle differently, is the idea of using hentai, as in fucking, groping, stimulation, anything actually involving touching privates and beyond just flirting/kissing/rubbing in non-hentai matches. Some seem to …
[
Full reading
]
Comments: 31
Need Debut matches/Simply looking for more
Tue Sep 08, 2020 11:19 pm by Void Effect
Comments: 7
Looking for a match.
Thu Oct 08, 2020 10:11 pm by Old_Man_Tai
Simply put, looking to get Silver Ace two or three short, quick matches to set up her story for her Avalanche match.
Also if somebody knows how to use photoshop, have a favor to ask.
Contact me on Discord or PM if you are interested.
Would be willing to offer proper matches with other characters in trade if that's acceptable.
Comments: 0
Name: Nagatoro
Sex: Female
Age: 19
Eyes: Brown
Hair: Black
Height: 5'0
Weight:109 lbs
Nationality:Japanese
Alignment: Heel
Wrestling Information
Strategy: She is a martial arts expert as well as a bully and she mixes both techniques in order to take advantage of weaknesses until her opponent is submissive to her and does as she pleases.
Type: teasing Bully
Preferred Attacks: punches, kicks, biting, wedgies, stink faces,  smothering, Butt drops, Elbow drops, leg drops, mandible claw. She also enjoys teasing her opponents by acting gentle mid match and after every couple moves, only to continue the match roughly in her own nature. Any kind of humiliation. Arial moves are fun for her as well.
Preferred Matches: Iron women matches, No rules, Hardcore, Hentai, Bed matches.
Endurance: 9/10
Strength: 6/10
Speed: 9/10
Defense: 7/10
Technique:9/10
Favored moves:
Atomic wedgie- She will humiliate a downed foe by giving them a brutal wedgie in front of the crowd.
Practice dummy- Nagatoro is a bully at heart. She will use her downed opponent as a practice dummy, have that be tying them up in the corner and using them as a punching bag or practicing areal moves on them, even going as far as Submission holds on an unconscious opponent.
Wet Willie- Nagatoro uses this move more as a way to wake her opponent from a knock out. She will cover her finger with either her own saliva or if she is feeling extra mean, she will preform a mandible claw in oder to get her opponent's saliva all over her hand. She will than forcefully shove her saliva soaked finger into her opponent's ear as the uncomfortable sensation usually works like a charm in waking them up.
Finishing moves:
Nagatoro Special- Nagatoro will send a barrage of punches and kicks to a stunned opponent's body, hoping to guide them to the corner roughly. Once her opponent is in the corner, She will send a few more punches to the stomach hopping to bring them to a seated position. She will than turn around and slap her butt before preforming a stink face to humiliate her opponent.
Buttdrop crab- Nagatoro will stand with both feet on either side of her opponent. She will have them on their stomach before dropping down hard onto the small of her opponent's back. She is a small package but she definitely packs a punch when the weight is moving that fast. She will than reach down to grab either one or both legs to preform a Boston crab. She can also do a Camel clutch with this move as well.
Characteristics
Visual Appearance: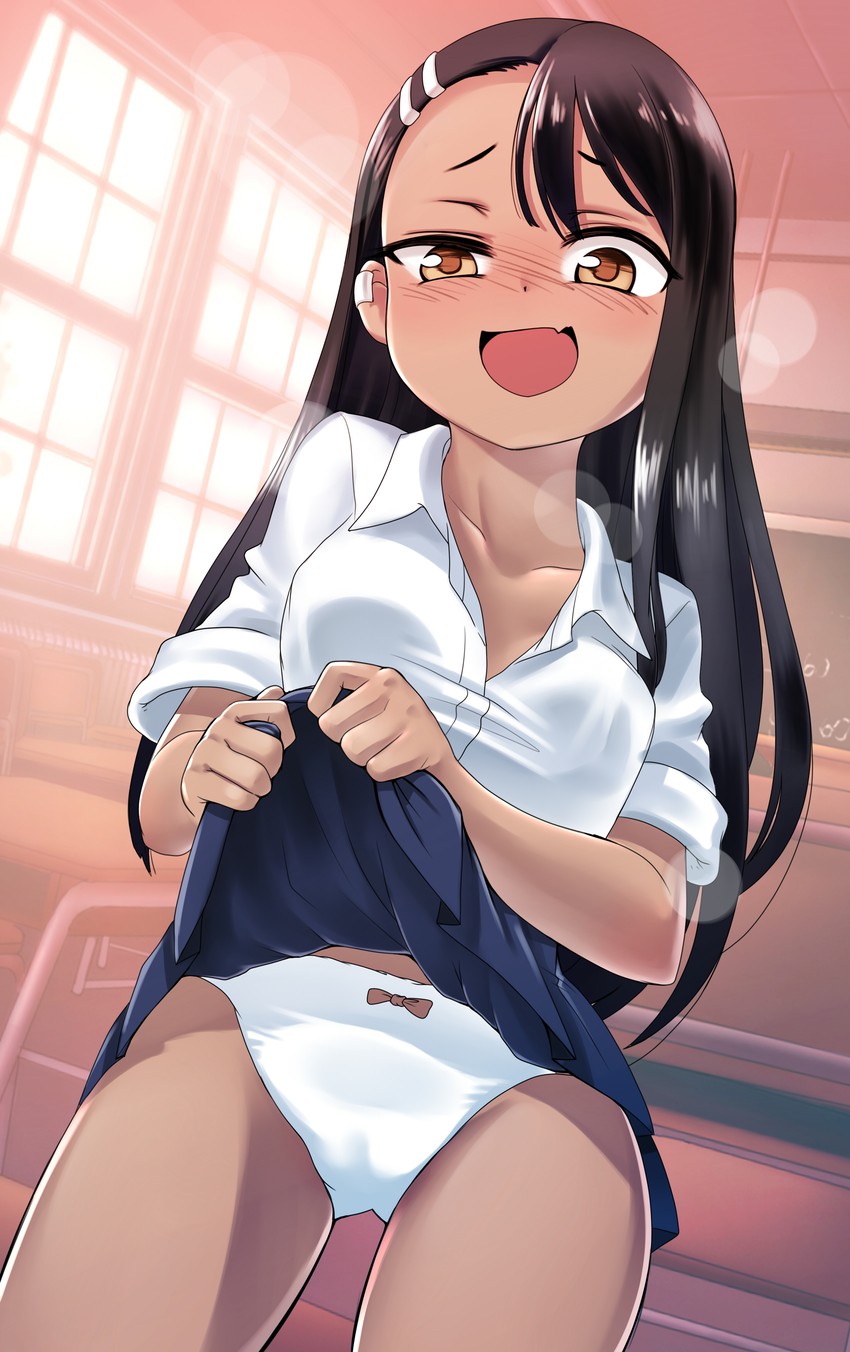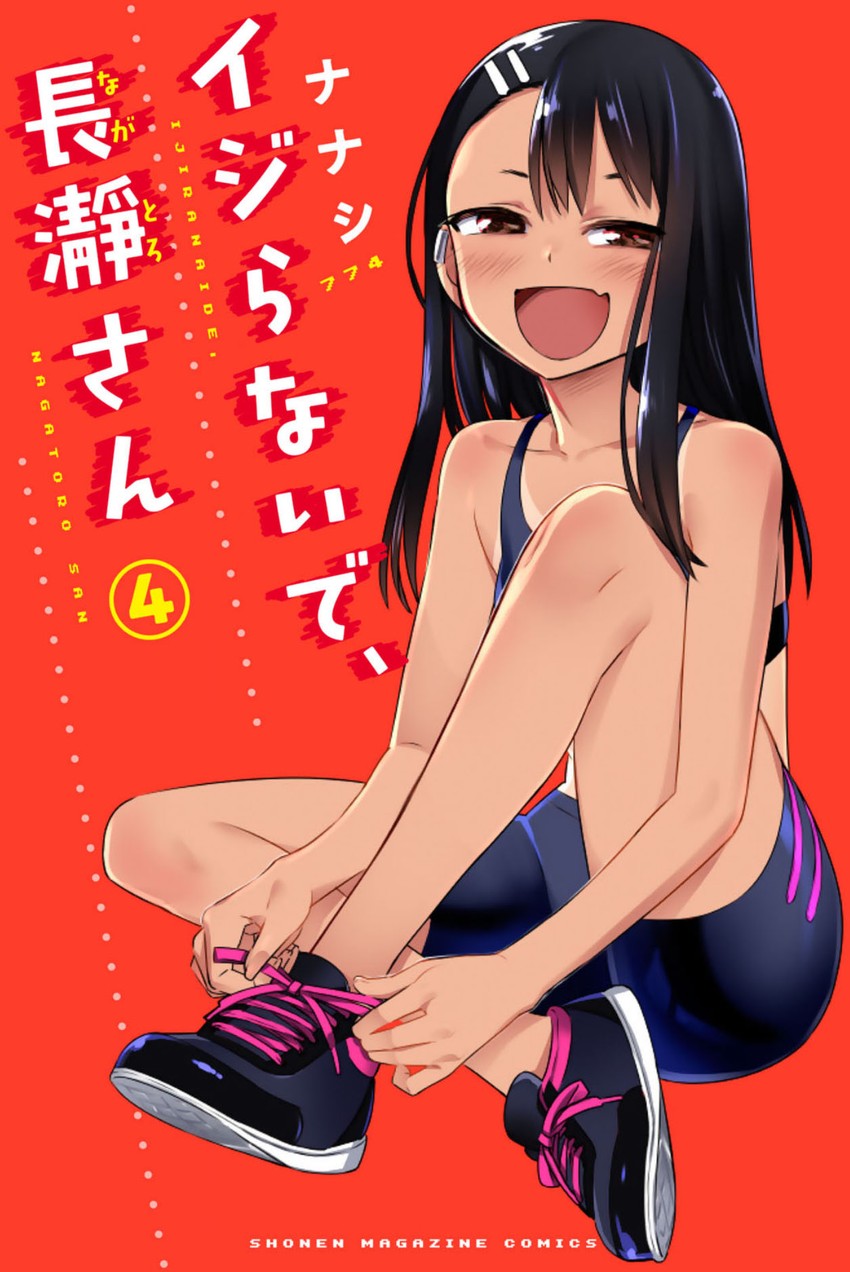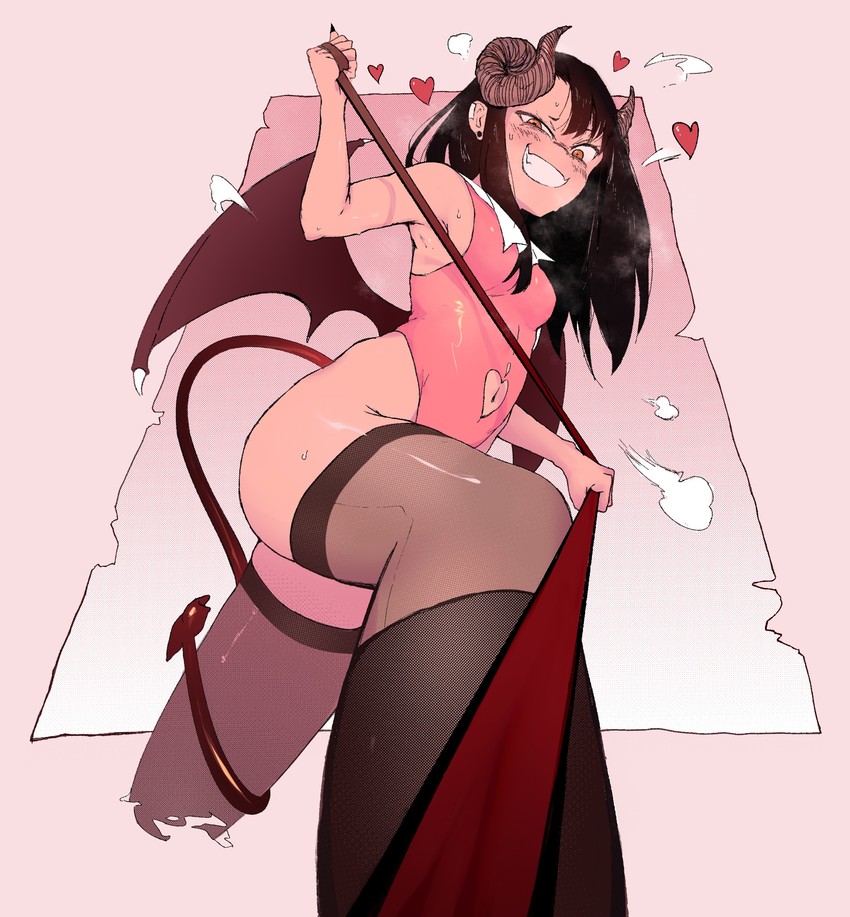 Personality: Nagatoro is a sadist at heart. She enjoys the feeling of getting under people's skin. She loves making people uncomfortable and enjoys making people submit to her. She is a bully.
Past/History: Nagatoro had been popular girl in school and had a decently normal life. She was an athlete as well. She was liked by everyone but also feared. When she was in high school, She had taken a liking to this boy but she didn't know how to show her affection so she decided to bully him. She made this boy's life a living hell. She would both physically and mentally bully him to the point where he would cry and that was when her affectionate side came out. She would teasingly comfort him and protect him from other bullies as she was very territorial about this boy. Eventually that boy went off to college to make something of his life and now Nagatoro was not sure what she would do. She would try to replace the boy with other ones but it just was not the same. That was when she began experimenting and found a girl who made her feel even better than when the boy was around. She would do the same to this girl for a while before she eventually moved away as well. Nagatoro was running out of ideas on how to feed her addiction until she saw an episode of AFW. She watched a match between a heel with a bully persona and a jobber and it was one of the most magical things that Nagatoro could have seen. After that moment, Nagatoro would sign up for a few wrestling classes as well as martial arts before joining a league. She would gain attention from many leagues that were looking for heels and she loved it. She was short and a bit petite against most of her opponents but it seemed that that could be used to her advantage as nobody expected the brutality or the cruelness to come from her. At one of her latest matches, she would be informed that a big company scout was watching so she would make sure to hold nothing back in this match. It may have been her most brutal and humiliating squash yet. At the end of that match, She would meet with the scout who of course worked for AFW. Nagatoro would immediately agree to the deal and come to the AFW where she planned on feeding her addiction of playing with jobbers and possibly fill the void of her two missing parts.
Wrestling Attire: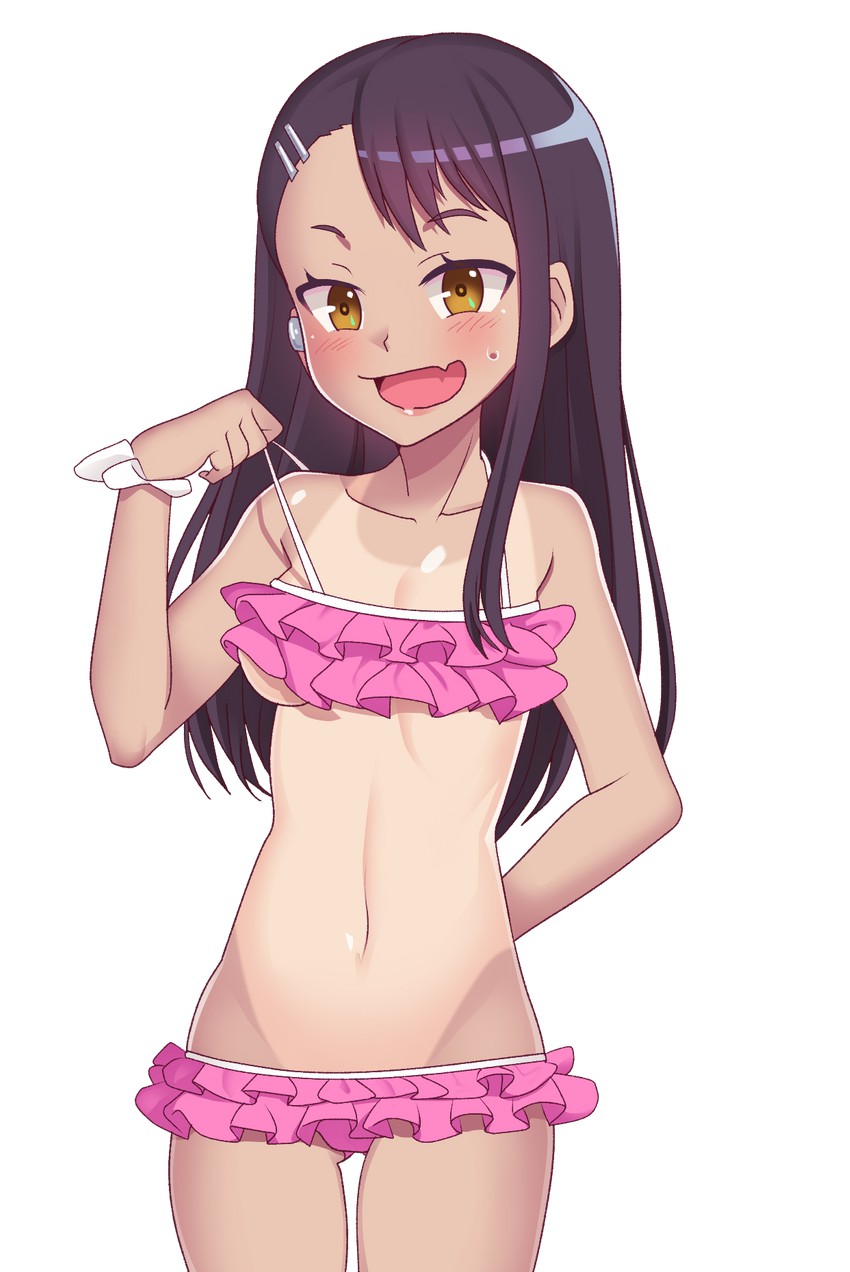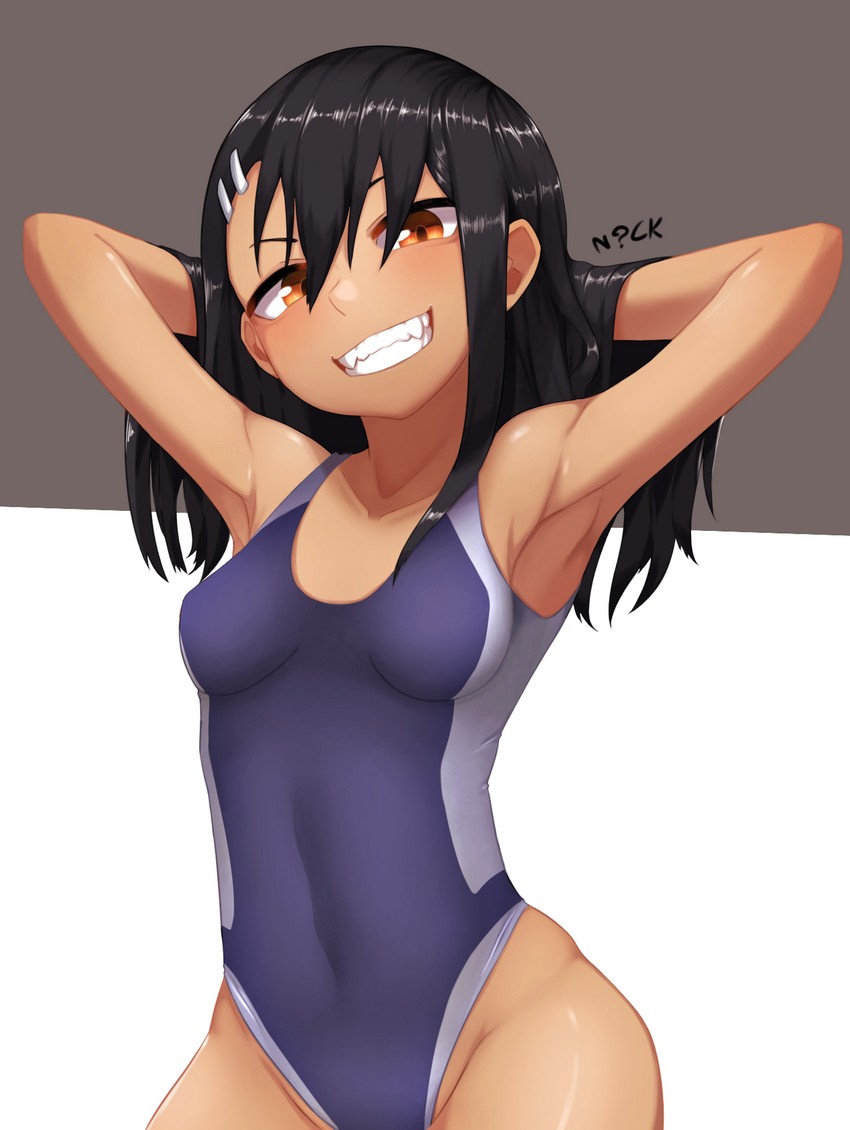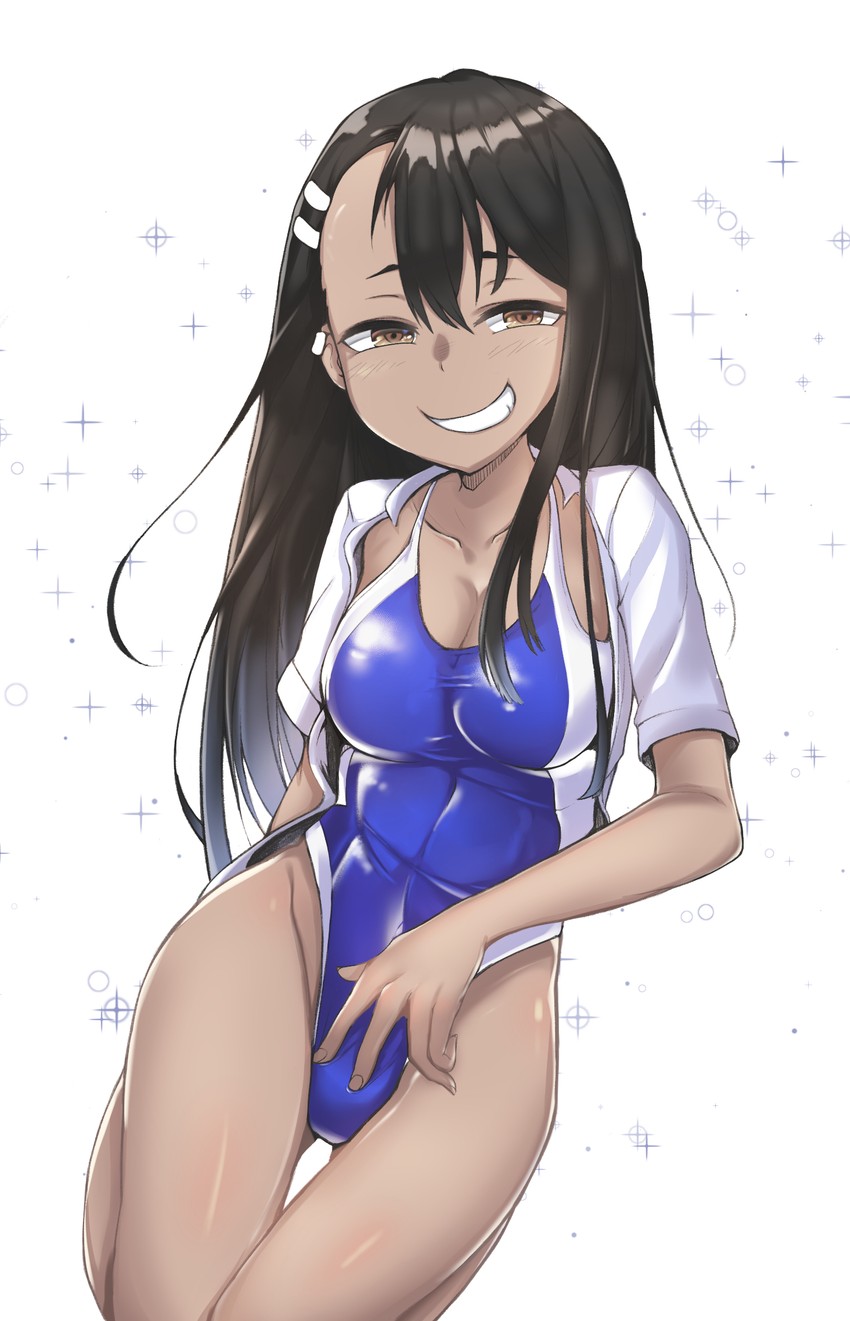 Fun Facts:
She has found in a few of her matches that haven't been so easy that she enjoys being on the receiving end of a squash depending on the woman she is facing.
She has a soft spot for whoever she plays with and will protect them from other aggressors.
She will barely wrestle males anymore as she has found it more satisfying to play with girls. She considers herself bisexual but mostly on the edge of women.
AFW Information
Record:0-0
Wins: 0-0
Losses: 0-0
Draws: 0-0
Championships/Accomplishments: None yet
Friends:
Allies:
Rivals:
Enemies:
Crushes: Sandy Crosswire. She was the one who motivated Nagatoro to train and eventually join the AFW As well as the rest of the house of heels. She really would like to go a couple rounds with Kana or Lilly, possibly even a tag match between her sandy, lilly and Kana or a handicap with her and Sandy on the same team.

shanecawf




Posts

: 850


Join date

: 2017-02-03



Similar topics
---
Permissions in this forum:
You
cannot
reply to topics in this forum