Champions & #1 contenders
Poll regarding the possibility of Mods booking PPV matches.
Sat Oct 24, 2020 1:43 am by Old_Man_Tai
So, basically, was wondering all of your thoughts regarding the possiblity of mods booking ppv matches.
The thought was, since people often seem to have trouble finding partners for ppv matches until the last minute or so, what if the mod team was to step in and, well in advance of the show, book the show ourselves, and try to put together the best matches we can, including title defenses, no.1 contender matches, and so on and so forth?
While I doubt our more popular members need such a …
[
Full reading
]
Comments: 8
Need Debut matches/Simply looking for more
Tue Sep 08, 2020 11:19 pm by Void Effect
Comments: 11
General Avalanche Reminder
Fri Oct 23, 2020 9:21 pm by Old_Man_Tai
General Reminder: Friction PPV Avalanche goes live on December 1st: So if you need to do any promos or build up for your Avalanche matches, you should be focusing on that now. You are allowed to do such things over Discord and then post them after if it helps get them done faster so matches have proper build up.
Also, if you are looking to get on the ppv, and have a partner and match set up, (or can do so quickly), contact me to let me know what match you are doing on the show.
If you have …
[
Full reading
]
Comments: 0
Page 1 of 2 • 1, 2
Match type:
standard
Victory conditions:
pinfall, submission, knockout, disqualification
- And why did you need this? - Victoria asked perplexedly, holding in her hands the contract signed by Charlotte for participation in tension matches.
- Why not? - asked Sand Lizard finishing her warming up.
- Even Karen has not thought of starting to participate in the tension...
Charlotte raised her left eyebrow and looked at her manager. She understood that Victoria thus showed concern for her, but for her it was still not very clear. The girl put on her thin gloves. Yes, she agreed to sign an additional agreement, according to which she will be able to fight in tension. Charlotte thinked about this in a relatively logical way. She earned a living on her own, in wealth she did not swim. And they pay better here. Man vs woman.
Sick bastards. You cannot fool nature. In the vast majority of cases, a man will always be stronger than a woman. She watched some matches on TV. Dasher Inoba and Killer King. For her, these were two examples of how two pieces of meat are proud that they defeat girls. Charlotte shrugged off these thoughts, she did not care who to fight with, any fight that she takes would somehow make her stronger. She is constantly learning.
- Never mind. Oh, by the way, you can tell Karen that I'm ready to see her. Let's see what she is capable of and what can be done, let her come to my gym the day after tomorrow, - said Charlotte, heading for the curtains, - and do not wish me luck, please.
-Well, she will be glad to hear it, - Victoria answered with a sigh, - in that case... please, just win.
- You needn't ask me twice, - said the Frenchwoman to goodbye.
She always enters the ring for victory. There is no place for doubt. Any doubt can lead to defeat. You must be confident in your victory. But you can't be self-confident in your abilities. And Charlotte knew what she was capable of, and she knew that her skills would lead her to victory. But doubt is a path that cannot be taken. It is like a military command. Any moron can open his mouth and express doubt about the decisions of the commander. But when the commander himself begins to doubt his decisions, this will lead to death and himself and all morons.
Entrance Music:




Attire:
Her music played and the girl went into the hall. She made several punches in the air to the beat of the song. After that, she raised her hands and waved a greeting to the audience. The audience greeted her with applause. She left a good impression after her first match in friction and now the audience wanted to see her first performance in tension. Well, she was not determined to disappoint those who came to watch her match. Moreover, they have not yet seen her most effective techniques.
The girl went to the ring, continuing to wave to the public. As in the first match, today she was in her standard outfit. She was wearing burgundy sweatpants that ended just below the knee, two sports tops: first white and tighter burgundy second top, dark blue thin sports gloves and lightweight sport burgundy sneakers.
Climbing the stairs, she crawled between the second and third ropes. Her music was drawing to a close, and so Sand Lizard raised both hands up, welcoming the audience for the last time. When her music ended, Lotta greeted the referee girl and then headed for the far corner of the ring.
The girl leaned her back against her corner, she could only wait for her opponent. She knew almost nothing about him. All she knew was that he was new and had recently joined AFW. Lotta smiled slightly at her thoughts, because she was new too. For most viewers and their rivals.
- I've got a really good feeling about this, - the Frenchwoman said quietly to herself with small grind.
Last edited by skip-stop on Sat Aug 31, 2019 4:35 pm; edited 2 times in total

skip-stop




Posts

: 777


Join date

: 2019-05-11


Age

: 24


Location

: Nobody knows, heh



"So im facing a woman who never fought in a  tension match before, thats cool!" Torra said with excitement, he was doing last  minute stretches before he was called by the referee to come to the ring, Torra was fairly new to AFW but he liked it so far, it's a very good place  to have fun fights and matches.
As he was walking to the ring the howling from his theme was playing and the wind from the A.C of the ring was blowing his long red hair. He looked majestic, the crowd was roaring in excitement as he waved to the people.
Torra climed into the ring wearing his standered wresting  outfit, and he looked saw Charlotte, *wow she looks very tough this is gonna be exciting.* He walled up to her and extended his hand to offer a friendly handshake, "hello there you must be Charlotte, im torra and i hope we have a good match, may the best fighter win
Appearance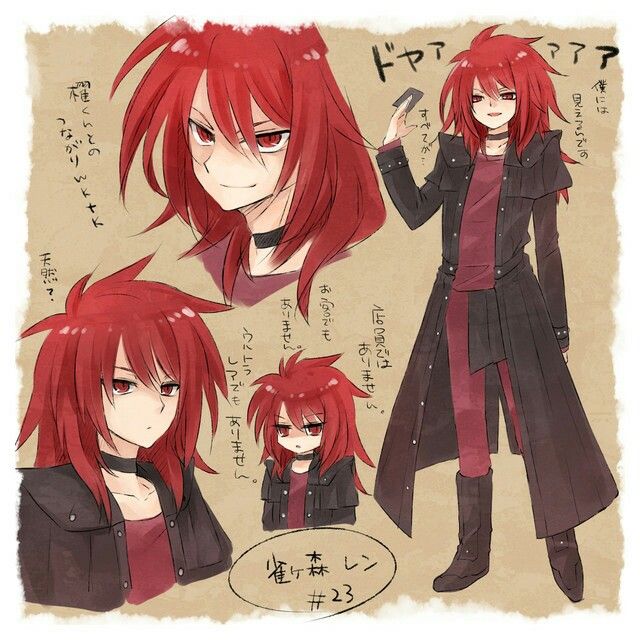 Standard outfit (without the metal boots)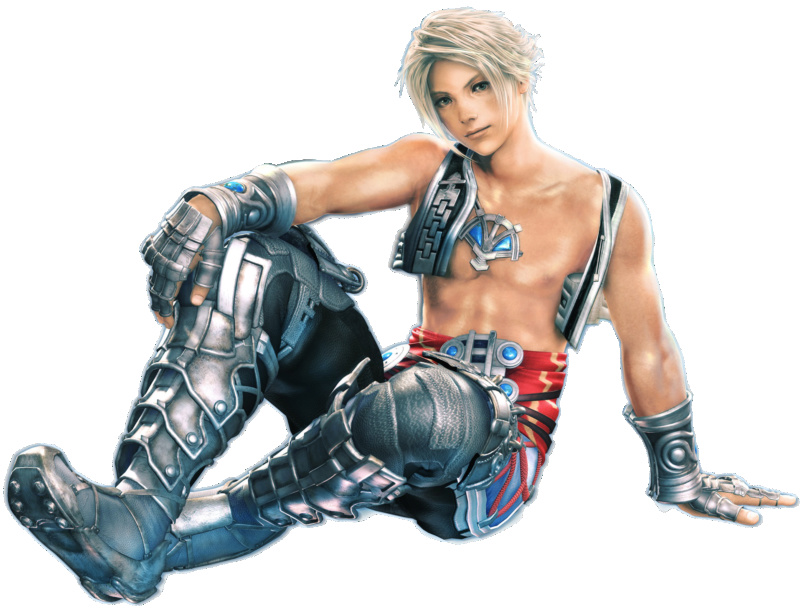 *torra shinjiro17




Posts

: 437


Join date

: 2019-08-26


Age

: 21



The girl watched with a smile at the exit of her opponent. Charlotte stepped back a few steps from her corner. When the guy was in the ring, the girl examined him intently. He was a little lower than Lotta and even slightly less dense body type. But in any case, it did not mean anything, she did not have the habit of judging an opponent only by appearance. Torra came closer to her and gave her a greeting and offered a handshake. The master of martial arts raised her left eyebrow slightly, and then put a clenched fist of her right hand to the straightened left palm, after which the Frenchwoman bowed slightly.

- Yes, my name is Charlotte Ravel', - she said, straightening up, after which she extended her right hand forward and accepted the handshake from the guy, adding: - let this really be a good match.

Charlotte could not help but fulfill her personal greeting with her fist, palm and bow, her moral code demanded, although this is a completely different story that began back in China. The girl could not help but notice that the guy in his speech said "fighter", and not "wrestler". For her, this was already at least some information. Very interesting.

Charlotte was experiencing mixed feelings now. On the one hand, she understood that this match would be almost the same as any other fight that she had taken before. But on the other hand, she did not have to fight against a man in full force. So she was curious how events would unfold today.

After the handshake, Charlotte was about to take two steps back from the center of the ring and take up a fighting stance. Her left leg moved half a step forward, the distance between the legs was equal to the width of the shoulders. The left foot was pointing forward, and the right foot was shifted slightly to the right. The girl's knees were slightly bent, the weight was evenly distributed, the torso is slightly turned left side to the opponent and tilted forward. Her chin was slightly lowered. Lotta bent her elbows and raised her fists to the level of her temples, her left arm was pointing forward, and her right arm was near her head. Her muay thai stance was one of the most versatile tools that she could use, and this time the Frenchwoman chose this stand.

"The path of insight", - the girl thought to herself.

After a few moments, a bell should sound to indicate the start of the match. And she was going to use her first form of fight to study her opponent. Lotta was wondering if Torra would attack first.

skip-stop




Posts

: 777


Join date

: 2019-05-11


Age

: 24


Location

: Nobody knows, heh



Torra was happy that she was nice enough to shake his hand back, *this is gonna be ond great match.*
He walked back to his side and waited for the bell to ring, once it did  he started to walk towards her. He took several steps foward to reduce the distance, in order to strike at his opponent stomach, however this was just a trick move and a ruse, if this worked then she would be too busy with defending her stomach and not her face and if that worked then he would next grabbed her face and slammed her on the ring showing her that he may be slender but he was no pushover and he ment business

*torra shinjiro17




Posts

: 437


Join date

: 2019-08-26


Age

: 21



Ding-Ding-Ding.

Thus the match began, the audience in the hall screamed, because the wait was over. The wait for Charlotte was over too, because her opponent began to act. But...

"What the hell?" - Charlotte thought.

The guy went to her like a tank, as if he was not going to use even the classic wrestling stance. Charlotte's eyes narrowed and she focused. Since everything begins in such a strange way, she needed to be ready for everything.

Distance were getting smaller and smaller, Torra had already entered the area where he could kick. But there was no kick, it was another step. This was already a zone for punches, and this is exactly what happened. The guy's hand rushed forward, but it was a blow not in the face, but in the stomach. If Charlotte did not know how to control her emotions, she would be numb from this move. To attack the opponent's stomach, the distance should be almost minimal. And reach the abdomen when the opponent's torso is tilted forward...

- Are you kidding, kid? - Charlotte asked, taking one short quick side step to the right.

Choosing the wrong target, Torra provided Charlotte with time to dodge and the opportunity for her own attack.

"The path of perseverance", - the girl thought.

Her hands dropped to her chin level and thus her stance became boxing. Dodging an opponent's attack, Charlotte was about to use the onslaught. To do this, she needed to take a short step forward, while her left hand went to the guy's chin in an attempt to implement the classic left jab.

However, the Frenchwoman was not going to stop there, because her goal was a series of punches. And regardless of the result of her first jab, she planned to continue with the right hook to the torso, the right hook to the left cheek and complete this business with the powerful left uppercut right into the chin of her opponent. Let's see what he can counter Charlotte's onslaught of the fifth form of fight, of which aggressive boxing was a part.

skip-stop




Posts

: 777


Join date

: 2019-05-11


Age

: 24


Location

: Nobody knows, heh



It all seemed perfect, torra thought he could trick her, he ran to her, faked the punch, amd went in for the face throw it was perfect.....

Until she moved slightly to the right completely doing his attack.
And before he could get back and think of a new plan and strategy he was hit in the chin with a classic left jap.

POW!! That punch hurt like hell and it leaved a mark on his chin, but before he can comprehend what happened, POW!! A a right hook to his torso making it throb and sting a bit. POW!!! A another left hook to his cheek this time, despite the pain he was still in this and ready, she soon started her left uppercut.


Torra no longer stunned by her earlier punches and now had enough of her punches he grabs her arm. "My turn." He used his other hand to go for a punch to the face, and if that part worked then his new plan can would come. He would then pull the hand that he was holding down to bring her slightly down but before she could react he would suddenly pull up brinng her up, then quickly put her hand behind her in a bending kind of way, and then put his other hands palm on her chest and then would use his feet to sweep her one leg to bring her off balance, and lastly push his palm on her chest making her fall, this was all part of his many CQC techniques.

*torra shinjiro17




Posts

: 437


Join date

: 2019-08-26


Age

: 21



Each time Charlotte's fist touched the flesh of her opponent, the girl felt pleasure. She was beautiful in simple but effective attacks and therefore hoped that her series of punches would make this red-haired boy slow down. However, her last punch was not completed successfully. Torra grabbed her left hand, preventing her from making the uppercut. And at the same time, his left hand rushed to Charlotte's face.

"Heh, he's a tough nut, quickly, sweep away your head", - the girl ordered herself mentally.

She hoped that her series of punches would be more effective, well, so she would have to come up with something more serious. However, she definitely did not want to take the direct punch with her face. Even if such punches are carried out with boxing gloves, it is likely that you you will get a broken nose, and the Frenchwoman valued her appearance. Her head shifted sharply to the right, and thanks to this, the blow did not hit the central part of the face, but slipped along the left cheek, leaving a red mark from partially worn skin. It was in any case unpleasant.

And even more unpleasant was what Torra did after that. The master of martial arts only felt how she was first pulled forward, then she was unbalanced causing her to fall down.

"Not bad", - flashed through her head.

It seems that the kid was really not the simple, despite the fact that he started the match like lubber. Sand Lizard was not sure what kind of technique this was, because she could not know absolutely all the styles. But it definitely looked like one of Charlotte's techniques, which she used only as a last resort, when it comes to using her seventh form of fight. Fast and efficient, although the movements were slightly sweeping to her taste.

The Frenchwoman grouped, bowing her head forward and falled only on her back without damaging her nape. She snorted displeasedly when her back collided with a mat, however, she remained in the game. Almost immediately, the girl rolled over onto her left side, lifting her right leg bent at the knee higher. Sand Lizard hoped that her counterattack would come as a surprise to her opponent. The Frenchwoman was going to straighten her leg to make the lying version of the side kick right into the guts of Torra. Low, least protected and most painful target in this situation.

Charlotte was going to use this kick to make the boy bend in half and get stunned, because she planned to bend her right leg in the knee again to repeat the side kick this time right in the face of the red-haired boy, when he will bend. Charlotte's legs could be registered as a weapon because it was the most powerful parts of the girl's body, and she knew how to use them.

skip-stop




Posts

: 777


Join date

: 2019-05-11


Age

: 24


Location

: Nobody knows, heh



Things were finally looking great for torra, his plan worked almost flawlessly, the only thing was that she dodged his punch slightly but it still hit her and his CQC ability worked out perfectly.

But he didn't let it go to his head cause he had a feeling that she was planning to counter attack, and his reflexes were right causehe saw her move her leg in for a kick *gotta dodge!* he said in his head. Thanks to his fast reflexes he dodges her kick, but barely though, sure it didnt hit his gut like where she was aiming at but it did hit his left rib bone it hurt a bit but he was still going for it.


Torra couldn't help but blush for a moment looking at her strong, well toned and thicc legs, he always had a thing for legs but he ignored his little thoughts and went in for his counter attack, for if she gets up he would do a backflip kick to her chin, if that worked then she would be temporarily stunned and instead of landing on his feet he would land on his hands like a hand stand, waiting for her to recover from the kick somewhat and if everything goes to plan he would axe kick her head making her fall back down on the mat.
And if all that worked out well in his favor he would give a one last elbow drop to her back and gets off of her.


*torra shinjiro17




Posts

: 437


Join date

: 2019-08-26


Age

: 21



A holiday does not always come to your street, Charlotte knew this. She hoped that her counterattack would be more unexpected after her fall, but the boy was quick and managed to partially get away from her first kick. Due to the fact that the goal was not achieved, the need for the second kick disappeared and therefore the girl decided to spend time on other things.

In another situation, Sand Lizard would have acted differently, but now she thought that she would have enough time to get up. She quickly assumed a sitting position, standed on one knee and already put second foot forward, while her eyes were fixed on her opponent.

Her left eyebrow again involuntarily rose up when Torra took a step forward, and his torso began to lean back. The distance corresponded to a kick, but the position of the legs indicated that it would not be a side kick. There was only one option with a banal front kick or something like that, and the master of martial art put her hands in front of her, protecting the lower part of the face.

When the red-haired kid made a back flip, combined with a kick, the Frenchwoman for a moment thought that she was definitely somewhere in the wrong universe. The guy's foot hit Charlotte's hands, and her hands, in turn, hit her chin. The girl tasted blood in her mouth and leaned back slightly, only the position of her legs saved her from falling on her back. Despite the hands interlayer that she made between the kick and her chin and exhale before the blow, her head was spinning, and she was forced to blink several times, recovering herself.

And it would be better if she didn't do this, because this partially led her vision back to normal, and she saw that the boy did not land on his feet, but on his hands, remaining to stand on them. It was already too much, but this absurdity as if made her see clearly, forgetting the pain in her chin and the taste of blood in her mouth. Moreover, in the next instant, she noticed how his leg began to sink back, performing a very perverted version of a axe kick. Charlotte raised both hands up, crossing them, and thus Torra's ankle should be between the hands of the girl. The sand lizard would grimace at this, because try to block a kick with bare hands is not the most pleasant thing, but she had practice. She snorted in disgust.

- You watched the Matrix too much, - Charlotte was about to say.

She planned to toss the guy's leg up and take a quick half step forward, rising to her feet, not only he was quick here. If he thinks such acrobatic stunts will work in a real match, then there is the prime time for bad news now. Charlotte was going to take advantage of the fact that the boy stood on his arms and actually prepared everything for her. She only needed to wrap his waist around with her arms and raise this body a little higher before falling into a sitting position hitting the head of the red-haired guy on the mat with the help of a classic, but destructive piledriver!

skip-stop




Posts

: 777


Join date

: 2019-05-11


Age

: 24


Location

: Nobody knows, heh



Once again his plan went almost perfectly. The back flip kick did hit her even though she blocked, it made her stunned, made her taste blood, and even had to blink a few times, he was about to finish it with a axe kick

....but she blocked it with her hamds, this shocked torra completely, cause he didn't expect her to do that. Her remark about the matrix movies made him laugh "Well they are great movies so ye...." He didn't even had time to finish cause she grabbed his waist and did a piledriver.

He was now on the mat on the ground on his back, if she doesn't go for another attack he'll get up and plan his next move.

*torra shinjiro17




Posts

: 437


Join date

: 2019-08-26


Age

: 21



Page 1 of 2 • 1, 2
---
Permissions in this forum:
You
cannot
reply to topics in this forum