Champions & #1 contenders
Poll regarding the possibility of Mods booking PPV matches.
Sat Oct 24, 2020 1:43 am by Old_Man_Tai
So, basically, was wondering all of your thoughts regarding the possiblity of mods booking ppv matches.
The thought was, since people often seem to have trouble finding partners for ppv matches until the last minute or so, what if the mod team was to step in and, well in advance of the show, book the show ourselves, and try to put together the best matches we can, including title defenses, no.1 contender matches, and so on and so forth?
While I doubt our more popular members need such a …
[
Full reading
]
Comments: 8
Need Debut matches/Simply looking for more
Tue Sep 08, 2020 11:19 pm by Void Effect
Comments: 11
General Avalanche Reminder
Fri Oct 23, 2020 9:21 pm by Old_Man_Tai
General Reminder: Friction PPV Avalanche goes live on December 1st: So if you need to do any promos or build up for your Avalanche matches, you should be focusing on that now. You are allowed to do such things over Discord and then post them after if it helps get them done faster so matches have proper build up.
Also, if you are looking to get on the ppv, and have a partner and match set up, (or can do so quickly), contact me to let me know what match you are doing on the show.
If you have …
[
Full reading
]
Comments: 0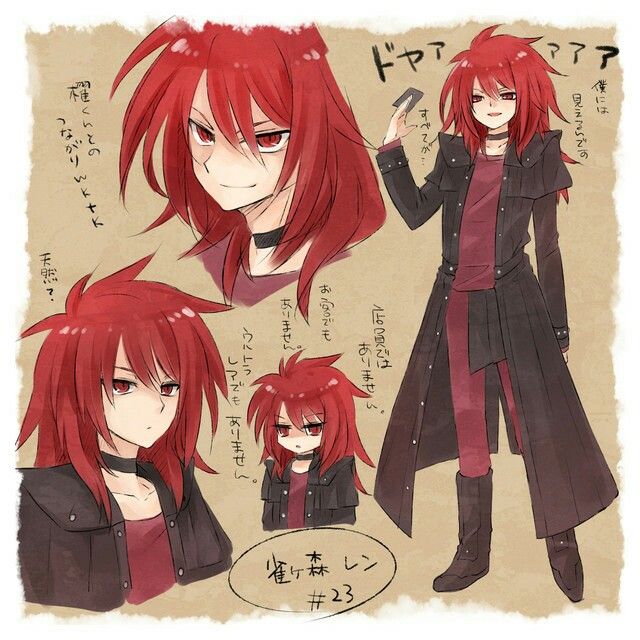 Torra shinjiro was doing some last minute stretching in the locker room when he was called down to the ring, he nodded his head and began to walk down the ring. As he was doing so his theme was playing and the A.C in the ring was blowing his long red hair making him look majestic. He waved to the crowds as he climb into the ring and the crowd was cheering loudly, very loudly.
Once he's in the ring this gave him a perfect opportunity to think about what he's up against, his opponent was a. Woman named Rio Kazama, a nice name indeed, he doesn't know her fighting style yet but he's up for any challenge to show what he can do. "Hmm I wonder what she looks like." He said to himself while giving the crowd one last bow while waiting for her to come.

*torra shinjiro17




Posts

: 437


Join date

: 2019-08-26


Age

: 21



Rio didn't quite know what to make of her opponent... As any semi-intelligent fighter might, she took a few short minutes out of her day to read up on them before going into the ring... and what she found was... contradictory. There really wasn't much to work with in terms of actual combat history but in name and appearance... wires were definitely being crossed. The person's name was male... she supposed but the appearance... Torra's features were soft, their body slim and shaped not like a man, but like a woman with a flat chest! Were it not for the "Male" identifier under the "Gender" part of his profile, Rio might've just thought she was fighting another girl! Hmph. Well, if this was the guy she was facing, she doubted that she'd have any trouble... Almost looked like she could break him over her knee like a cheap, wooden board!
Rio's harsh, hostile theme echoed out across the ring as the former Berserker stepped out to the crowd, Raising a fist to the sky as if to show her dominance! An arrogant, confident smirk flashed across her face as she spotted her opponent already in the ring... unable to miss that flaming red mane... She had to admit, too, that his outfit was pretty... interesting. The guy dressed like he was a cross between a post-apocalyptic bounty-hunter and some kind of former hospital-patient, his solid red-scrubs reminding her of the lighter-blue variant doctors would wear. Hmph... Whatever. He was still a joke. Just another stepping-stone on her way to greatness.
Taking her time, she would make Torra wait for her, as she made her way down the ramp, hopping up onto the edge of the ring from the floor my sheer leg-strength alone... before deftly slipping through the ropes... and coming face-to-face with her feminine opponent.
"Hope you like getting you ass kicked, she-male." Rio boasted, crossing her arms. "Because this is gonna be brutal."

Cicilia




Posts

: 2839


Join date

: 2017-11-24


Age

: 22


Location

: 07/21



Torra finally saw her and she looked very pretty, from her white hair, her face and purple outfit, but once she climbed into the ring she has a mouth of a sailor, though the she male commit did make him laugh a bit. "Hahaha you got moxie nice I like that, nice to meet ya too I'm known as the agile pretty boy here and I hope we have a good match, and may the best fighter win. And by the way don't judge a book by its cover Rio."

He said playfully then a few minutes later the bell rings and he jumps back and motions her to come at him, wanting to see what she does first so he could get a idea on her fighting style and plan his attack.

*torra shinjiro17




Posts

: 437


Join date

: 2019-08-26


Age

: 21



The man's lack of utter terror in the face of his imminent destruction annoyed Rio, a flash of unhappiness zipping across her face. He took her remark with such stride, she might as well had not said anything, the red-headed she-male only complimenting her on her spunk and wishing them a good match!

...Damn it... He took all the fun out of this part....

Rio's eyes narrowed as the man jumped back, showing off how agile he really was... And how annoying he was going to be. Rio could already see that this match was going to be nothing less than a cat-and-mouse game, where she would chase him around the arena, trying to corner him somewhere and beat the living paste out of him... The way his body was built, she figured he wasn't all that tough either... if she could only get her hands on him! The purple-sorting wrestler seemed lost in her own thoughts as she observed the man, probing at his potential weaknesses with her eyes, looking for as many holes in his defenses as she could find...

*DING!*

And then it was gone!

Rio SPRUNG at Torra, her body moving entirely off reflex as she charged down the red-haired man! Thinking wasn't her strong-suit anyway! She'd find her opening and crush him with brute force! The moment Torra got within her range, Rio lashed out with a brutal SLUG of a punch aimed right at his jaw, aiming to send him SPIRALING to the floor with just one blow!

Cicilia




Posts

: 2839


Join date

: 2017-11-24


Age

: 22


Location

: 07/21



Torra had a feeling she still was underestimating him cause she went in for a hard punch for his jaw, in pure rage no less, her anger will be her down fall. In fact alot of fighters seem to underestimate him cause of his slim figure, but he loves to prove people wrong and show them he packs a punch, while not too strong but he knows how to throw a good solid punch here and there, but his greatest trait is his speed and agility and he has surprisingly high durability.

with his fast reflexes he dodges her rather sloppy angry attack by moving to the side and then he grabs her hand  that was a fist. "Ooh nice try." He said playfully before he spins her for a bit then throws her on the mat by sweeping her legs to make her off balance and then he judo flips her to show her he's stronger than he looks and he's gonna show what else he can dom

*torra shinjiro17




Posts

: 437


Join date

: 2019-08-26


Age

: 21



---
Permissions in this forum:
You
cannot
reply to topics in this forum