Champions & #1 contenders
Poll regarding the possibility of Mods booking PPV matches.
Sat Oct 24, 2020 1:43 am by Old_Man_Tai
So, basically, was wondering all of your thoughts regarding the possiblity of mods booking ppv matches.
The thought was, since people often seem to have trouble finding partners for ppv matches until the last minute or so, what if the mod team was to step in and, well in advance of the show, book the show ourselves, and try to put together the best matches we can, including title defenses, no.1 contender matches, and so on and so forth?
While I doubt our more popular members need such a …
[
Full reading
]
Comments: 8
Need Debut matches/Simply looking for more
Tue Sep 08, 2020 11:19 pm by Void Effect
Comments: 11
General Avalanche Reminder
Fri Oct 23, 2020 9:21 pm by Old_Man_Tai
General Reminder: Friction PPV Avalanche goes live on December 1st: So if you need to do any promos or build up for your Avalanche matches, you should be focusing on that now. You are allowed to do such things over Discord and then post them after if it helps get them done faster so matches have proper build up.
Also, if you are looking to get on the ppv, and have a partner and match set up, (or can do so quickly), contact me to let me know what match you are doing on the show.
If you have …
[
Full reading
]
Comments: 0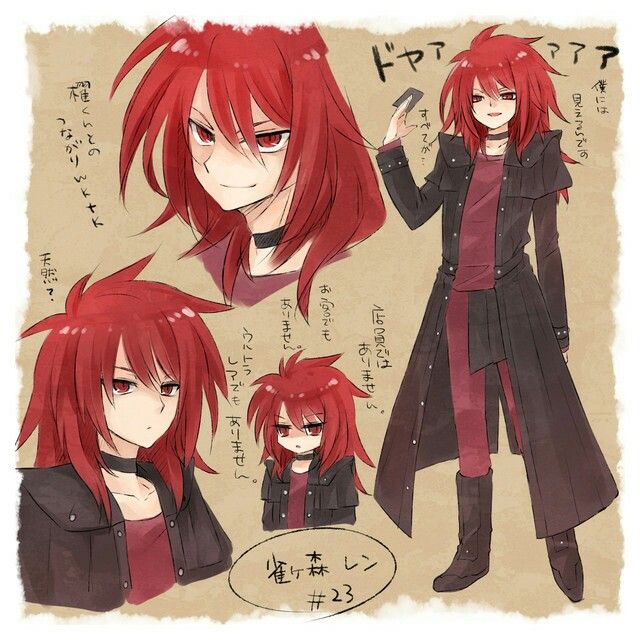 Torra Shinjiro was doing some last minute stretching in the locker room when he was called down to the ring, he nodded and began to walk down the ring. As he was walking down to the ring he waved to the crowd, his theme was playing and the A.C in the ring was blowing his long red hair making him look majestic.
He climbed into the ring and began to think of who's he is up against, it was a girl named Jessica, Jessica "violet moorhouse, he doesn't know her fighting style and this is a hentai match so he was wearing his long purple and Orange boxers. "Hmm I wonder where she is." He said while giving the crowd one last bow while waiting for her to come.

*torra shinjiro17




Posts

: 437


Join date

: 2019-08-26


Age

: 21



The lights in the arena dimmed, and a low murmur went up among the audience as a soft drum rhythm started playing over the speakers. A series of violet spotlights glared to life, sweeping across the crowd before finally converging on the top of the ramp. Several moments passed, and the curiosity of the crowd had just begun to turn to bewilderment when suddenly the loud growl of electric guitars blasted through the speakers, washing over the arena in the opening notes of a theme song that hadn't played there in years.

The spotlights centered on the lone figure standing near the arena entrance, wearing her customary red-and-black leather outfit, arms folded over her voluminous chest and hip cocked to one side. Sections of the crowd broke into cheers; those who had been here long enough to have seen her previous brief stint or who had followed her indie work, and as the sound of the crowd rose up Jessica grinned. God damn it felt good to be back.

She took her time making her way down to the ring, letting the feeling of it sink in. When she reached the end of the ramp she hopped up onto the apron almost daintily, winking at the crowd as she bent forward and slid between the first and second ropes, giving the onlookers a fair view of her shapely rear end in the process. She knew what they paid for.

Only when she was done showboating did Jessica turn around to come face to face with her opponent, and with her music dying down she stood up on the balls of her feet, bouncing slightly to warm herself up. She sized the young man up, tipping her head to one side. "You owe someone money, kid? Musta made someone backstage real unhappy to get thrown in the ring with me~"

MissTiff




Posts

: 13


Join date

: 2015-07-13



Torra saw that the lights went dim and he got a bit confused, wondering what's going on, then beautiful violet spotlights shinned and a kickass guitar was playing in the background and that's when he saw her.
And she was a totally attractive woman her outfit showed off her soft and pretty big bossem and her long well toned and possibly smooth legs torra always had a thing for legs and hers were amazing.

She climbed into the ring showing her body to the audience and then walked near him to check torra out. She was actually almost as tall as him torra is 6 feet tall she's 5'11.
Torra also chuckled a bit at her statement at calling him kid and boasting about herself like that. "Heh no i signed up for this match for the fun of it, and I'm actually 20 years old, anyways I'm torra you must be my opponent Jessica, pleased to meet you and may the best fighter/hentai fighter win, oh and don't judge a book by its cover." He said playfully and offered his hand for a classic handshake

*torra shinjiro17




Posts

: 437


Join date

: 2019-08-26


Age

: 21



---
Permissions in this forum:
You
cannot
reply to topics in this forum