Who is online?
In total there are
57
users online :: 14 Registered, 0 Hidden and 43 Guests :: 2 Bots
BritBrat
,
Deus001
,
Harrier
,
Iceman
,
M.J.Caboose14
,
Mart-Kos
,
Nelv
,
Old_Man_Tai
,
OmegaVan0
,
skip-stop
,
Tarantulust
,
Teenwrestler
,
Underdog21
,
Yori
Most users ever online was
418
on Tue Jul 30, 2019 9:51 am
Champions & #1 contenders
Poll regarding the possibility of Mods booking PPV matches.
Sat Oct 24, 2020 1:43 am by Old_Man_Tai
So, basically, was wondering all of your thoughts regarding the possiblity of mods booking ppv matches.
The thought was, since people often seem to have trouble finding partners for ppv matches until the last minute or so, what if the mod team was to step in and, well in advance of the show, book the show ourselves, and try to put together the best matches we can, including title defenses, no.1 contender matches, and so on and so forth?
While I doubt our more popular members need such a …
[
Full reading
]
Comments: 8
Need Debut matches/Simply looking for more
Tue Sep 08, 2020 11:19 pm by Void Effect
Comments: 11
General Avalanche Reminder
Fri Oct 23, 2020 9:21 pm by Old_Man_Tai
General Reminder: Friction PPV Avalanche goes live on December 1st: So if you need to do any promos or build up for your Avalanche matches, you should be focusing on that now. You are allowed to do such things over Discord and then post them after if it helps get them done faster so matches have proper build up.
Also, if you are looking to get on the ppv, and have a partner and match set up, (or can do so quickly), contact me to let me know what match you are doing on the show.
If you have …
[
Full reading
]
Comments: 0
Page 2 of 3 •
1, 2, 3
The fists of the child-like woman made contact with the German. Homura was happy that her offensive worked, being able to hit the Boxer back and feeling that the match wasn't lost already. Quickly filling with energy and hype again, she almost immediately went back to her childish presonality thinking that she didn't had to worry anymore as the energetic child wwas able to trade blows with the stronger woman. However her fantasy couldn't be further away from the truth.

"So, Am I good enough now for you?!" Homura stood proudly while eyeing the boxer. Feeling that she just was proving back what Cicilia said before about her being not a worthy opponent. The accomplishment made her feel incredible maybe to the point of even thinking that she was able to compete with the Juggernaut and she was going to show it.

Then suddenly as she felt her hype building up, Homura charge at Cicilia. In her mind, the only thoughts were of herself beating up her opponent in some kind of cartoonish style as she grinned wildely throwing herself right at the beast. Upon reaching her opponent, she would put her charge at halt, before raising her right leg in some sort of messed up martial artist stance right to strike, as she would trust her right leg at her upper chest trying to hit her in her 'consequence-free' state of mind, hoping she could just hit and knock back The German Booxer Juggernaut. "Tiger Kick! Yah-Tah!"
_________________
Hazel Garden
The blue cat with her fast and precise attacks.
Jessie Belle
The chubby luchadora crushing adversaries with her big butt.
Camelia Andrews
The big pinky. She shall amaze her enemies!
Sugar City
Filling the world with colors and delivering team combos.
Yumi Kuroshi
The evil woman with mental issues

Chaos




Posts

: 152


Join date

: 2018-10-26


Age

: 20



Arrogant... but capable. Two attributes that hardly ever seemed to coincide. Homura had landed two hits and suddenly, her confidence seemed to blossom, something that would've normally pissed off the boxer... had it not come from someone so adorable. Images flashed back across the German's mind, how similar she had been to this woman when she had first started fighting... Images of her and her older sister sparring as children flashed behind the Juggernaut's eyes, her reaction when Elfrida allowed her to land a hit on her for the first time... It was a meaningless, pillow-like slap but a hit nonetheless and Cicilia couldn't have been more PROUD of herself! Before venom had infested Elfrida's heart, she had been a sister that brought little more than joy into the German's life... a feeling she longed for quietly even today.
Homura reminded her of herself as a child. Even knowing this woman was effectively fully-grown and supposedly a mature individual, her energetic, enthusiastic mannerisms revived long-since abandoned emotions, emotions she thought had died in her place that day when Elfrida failed to end her...
...It was as scary as it was... invigorating...
Cicilia SNAPPED out of this moment of revelation as Homura CALLED her out, asking if she was good enough for her NOW! The German blinked, eyes unfocused, expression indicating confusion... before the context of the remark finally set in. Her eyes instantly hardening again as if to cover up this moment of weakness, Cicilia lowered herself back down into her boxing stance, her form as rock-solid-a-bulwark as ever.
"D...Don't get cocky." Cicilia warned... But then, who would listen to that advice while riding as high as Homura? She would CHARGE down Cicilia as the Juggernaut waited, the woman suddenly THROWING out a leg at her chest in some kind of kick! It was wild, untrained, almost like she was trying to replicate a flying-kick from a kung-fu movie! Wild, telegraphed... Something poor Homura would regret.
Reaching out quickly, Cicilia would GRAB onto the woman's ankle before it could fully extend, her other hand coming down in an utterly MASSIVE arch, aiming to SLAM the poor girl back DOWN into the floor in a savage downward punch!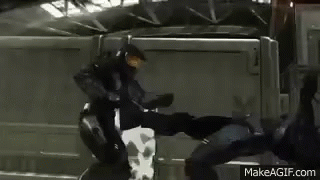 If it connected... the German would instantly feel a surge of regret... It was the same feeling she felt when she and Sayumi sparred, when her precious girlfriend took hits inevitably... It was like she was SMASHING the embodiment of innocence itself... Something precious... something that needed preservation...

Regret...regret...regret...

Cicilia




Posts

: 2840


Join date

: 2017-11-24


Age

: 22


Location

: 07/21



The energy of the child have never been higher, it was like if she had been given several amounts of sugar. She was like if she had stayed in her child mature the whole life and this wasn't different. She wanted to keep this state, in the hopes of reminding and keep the good memories she made. Her family, her friends and adventures. What made her happy and she wouldn't care about what other people thought about her seeming immature and act like a kid.

And not even without knowing it, her joy had seem to hit her opponent...

However, she could say physically... Right before Homura's kick could even be fully extended, Cici had gotten her and was about to unleash her strenght in the innocent creature. The childish woman saw a flash pass throught her eyes the instant before the Boxer's fist made contact with her face slowly digging in and what seemed like a second looked like a full minute for Homura. Then being forcefully thrown at the ground, rolling for a few seconds before stopping...

That had really made a number on her. Homura was left extremely dizzy after that manuever, but she wasn't quite done yet... Since the infant could barely stand up, she would try to get up by using the ropes and also rest a bit. She wanted to muster the strenght to say something, but she also couldn't remember anything as the moment. Homura breathed heavily before looking at the German and try to move, even if not very fast towards Cici and try to gather strenght as she walked. In case she could make it close to her, Homura would bring back her fist before swinging it at her opponent trying to hit her in the face with her novice move.
_________________
Hazel Garden
The blue cat with her fast and precise attacks.
Jessie Belle
The chubby luchadora crushing adversaries with her big butt.
Camelia Andrews
The big pinky. She shall amaze her enemies!
Sugar City
Filling the world with colors and delivering team combos.
Yumi Kuroshi
The evil woman with mental issues

Chaos




Posts

: 152


Join date

: 2018-10-26


Age

: 20



Cicilia's punch SLAMMED Homura down into the ground as if she were a bug being smashing into a windshield, the poor girl flattening out upon the ring as the German watched... pained. There was nothing fun or rewarding about beating down a girl like this... It almost hurt HER just as much with every punch she landed, images of Sayumi flashing before her eyes each instant before her punches connected! As the smaller woman rolled away to the ropes, carried by the momentum of her smashing, the German only watched with a small, pained frown, her eyes appearing... almost sad as the woman crawled back up to her feet... A little underdog this one... Just like her beloved...

There were times the crowd saw Cicilia as a bad-guy, times where she seemed more heel than face... but now was a time where she truly felt as if she were one of the worse crowd. The Juggernaut did not move... nor did she attempt to even DEFEND herself as Homura stumbled up to her, a little child-like woman cocking back her fist like a child about to play-punch someone... Cicilia only watched as her fist cracked against her cheek, the hand practically bouncing off the German's Iron jaw, Cicilia only looking down at her... hesitant to even muster a return strike....

It was just... so sad...

Sayumi...

Cicilia would slowly reach out, grabbing at Homura's shoulder before DRAGGING her into a knee-strike to her stomach, one softened by the lack of true motivation behind it... She found herself losing the motivation to fight the longer this match went on... the more she had to wale on this poor, outmatched girl... She felt like a monster, a merciless savage destroying Homura's innocence...

...The worst kind of beast you could be.

Cicilia




Posts

: 2840


Join date

: 2017-11-24


Age

: 22


Location

: 07/21



Homura had her world rocked extremely hard by that punch, but she never was the type of tanking attacks since her body wasn't necessarely the toughest and thus couldn't endure a bunch of strong hits, but it was enough to get the job done and after all there could be someone out there with a much worse endurance then hers, however Cici's strikes were also on a complete level she was used to... And hence why she'd really more on her speed which is biiger then the endurance, but the juggernaut's attacks were some she wasn't used to and she was so hyped up and scared all the same, that she didn't remember to dodge them.

The child-like woman was in a back and forth between striking, being countered and then striked back with far more strength then she had originally striked with. Some even hit but didn't seem to leave has much of a bruise unlike her opponent's, just like this last one. Seeing her punch being tanked like it was a fly made her angry, but of course in her state was what seemed most likely to happen, but either way she couldn't just quite hide her anger.
"Are you serious? Am I Joke to you?! You big bulky bully! I'll Show yo-"

She was getting quite sidetracked by her tantrum as a reaction of what happened to her attack but that only showed that she wasn't as dizzy anymore. but wounds weren't something that could heal that fast... But she interrupted mid-way when she saw Cicilia's hand on her shoulder, something she didn't saw when while throwing her tantrum. Her face quickly changed from what could be comparable to a anime-ish cute angry face to a blank expression of fear. Crap baskets. I'm Fucked!

She felt immediatly pulled right after that towards the Juggernaut's knee. After all that she was just gonna strike again like she was just a dummy! The energetic child was pissed! Homura wouldn't let that pass, or at least try to!

She'd step forwards with her right foot, slamming it into the ground to get more balance, before trying to twist her body to the right in an attempt to evade or at least minimize the damage, while also trying to wrap her left arm around her leg theshe used to strike and with her right punch that same leg all the while keeping a forwards motion trying to tackle Cici to the ground or back. It might be risky, but she had to at least try it.
_________________
Hazel Garden
The blue cat with her fast and precise attacks.
Jessie Belle
The chubby luchadora crushing adversaries with her big butt.
Camelia Andrews
The big pinky. She shall amaze her enemies!
Sugar City
Filling the world with colors and delivering team combos.
Yumi Kuroshi
The evil woman with mental issues

Chaos




Posts

: 152


Join date

: 2018-10-26


Age

: 20



Bully... Yeah, that's how she felt... Even though this girl was a (relatively) fully grown adult, The German's superior size, strength and more mature personality made it seem as if she were beating down on a child. She wasn't even fighting BACK, her blows bouncing off the German's physique as if they were bullets off a steel wall, her strength simply NOT sufficient to do anything that mattered... Cicilia's blows rocked the tiny girl this way and that, her eyes dulling with each punch, her body FLAILING like paper in a strong breeze! There was a compulsion in the boxer... to just give up here. Fighting Homura was more painful for Cicilia than it was for her opponent, even as she PULLED the woman in for a knee-strike that would certainly scramble her guts! Had she truly lost so much that her manager thought it right to put her up against someone so small...? So helpless and cute? Did they believe that the Juggernaut would give an equal and FAIR show to this girl if they were to fight at their fullest...? Between apprehension and frustration at her circumstances, the German's emotions were a maelstrom of confusion!

Speaking of confusion, Cicilia's eyes would narrow as her attack wouldn't hit Homura dead-on, the wrestler raising her small, girlish arms between herself and the oncoming attack, deflecting it well enough as to protect her belly from an effective bout of physically induced nausea! What was even more confusing was that NOT ONLY would Homura use this time to take hold of the boxer's leg, rendering her unstable and hopping dangerously on her free foot, but the girl would USE this advantage to... awkwardly PUNCH at the leg she had restricted!

"NGH!" She growled, her muscles tensing and CRAMPING at the sharp points where her knuckles dug into her thigh, before letting out a harsh GRUNT as Homura CHARGED right into her, her shoulder SLAMMING into the German's solar-plexus as she was sent TOPPLING to the ground... with the girl on top of her! With her eyes clenched shut, blocking out the world in an effort to silence the pain as well, the German would be left vulnerable to a follow-up assault... something, no doubt, Homura was EAGER for!

Cicilia




Posts

: 2840


Join date

: 2017-11-24


Age

: 22


Location

: 07/21



Homura was trying her best to make a fight out of that situation, trying to confront the Juggernaut, still pissed at her for the accusation that she wasn't good enough for her and the actions done also showned that. The child-like woman being as annoying as possible, being attacked and then coming back right to face her opponent until she was threated like a good opponent.

Just sucked that she was getting actually her shit beaten and apparently that seemed to make her look pity, WHICH made Cicilia drop her guard because she thought her opponent was just a brat and that was exactly was Homura wasn't try to do. BUT was the juggernaut's fault for doing that and the child was gonna use everything at her disposal to gain respect and flip the match to her side.

As she was about to get knee-striked, with her agility AND (un)PRECISE MOVEMENTS, Homura was almost able to completely avoid it. However was good enough to counter attack Cicilia. Punching her knee trying to just weaken her a bit and then tackling her to the ground, Homura had finally landed a successful blow. She couldn't entirely hide the happiness and joy, as a wide smile appeared on her face as she found herself on top of her opponent. Homura had to calm herself down before she'd throw a celebration or something. So in a low tone of voice she decided a very small one to boost a bit of her morale, trying to make herself feel better. "You just got Bullshit'ed by Homura Kayda."

She'd look around, thinking of a way to use this opportunity, scratching her chin like if she was doing some investigation work. Right after, having a radiant face almost like if a cartoonish bulb appeared above her, Homura would get up before placing herself near Cici's legs. Since she had damaged a bit of that part she could try to do a bit more possibly to nerf down a bit of her opponent, even though it was most likely that she wouldn't be able.

Homura would try to grab one of her opponent's legs, doing a spinning toe hold and try to hold the other leg, before crossing them into a 4 and as she does so and falls to the mat, applying pressure to the opponent's crossed legs with her own. She'd try to further weaken the big bully with a figure-four leglock.
_________________
Hazel Garden
The blue cat with her fast and precise attacks.
Jessie Belle
The chubby luchadora crushing adversaries with her big butt.
Camelia Andrews
The big pinky. She shall amaze her enemies!
Sugar City
Filling the world with colors and delivering team combos.
Yumi Kuroshi
The evil woman with mental issues

Chaos




Posts

: 152


Join date

: 2018-10-26


Age

: 20



Between Cicilia's questioning of her own morality in this fight and Homura's daring head-on assault, the Juggernaut was taken down with QUITE an impressive spinning-toe-hold, the plucky newcomer transitioning with respectable fluidity into a figure-4-lock that got the German SQUIRMING! She let out a soft groan, PUSHING against the floor with her palms and JUTTING out her neck, her lips curled back in a snarl as Homura celebrated her success! It wasn't as if it weren't well earned, granted, the poor girl having gotten the living snot pounded out of her like the stuffing of an toy animal beneath a garbage presser... and her strength was nothing if not commendable! The Juggernaut, through the agony of the hold, was quietly analyzing the woman that held her, calculating her strength after that beating she took, speculating about her potential if trained... Even after tanking the German's armor-piercing punches, she still had enough in her tank to come back for more, locking the German down in a submission that, if left to its devices for a while, WOULD part some lasting, potentially advantage-spawning damage!

"Ngh." The boxer grunted loudly, wincing as her legs were CRANED in painful, visually disturbing angles as she shifted back towards the ropes, her fingers outstretched for the closest one as she made a bid for her freedom! Cicilia had expected a steam-roll... and that very well could still be the case.

...But at least her opponent would leave her marks upon her roadroller too!

Should Cicilia be unopposed in her attempt at freedom, she would take HOLD of the lowest rope, the ref shooting over and demanding the smaller fighter release her captive! The moment she would, Cicilia would climb up to her feet, her legs resisting her somewhat with slow, pulsing throbs, her bones burning and her joints weakened noticeably! Her climb back up would be slower than normal, her rise unequal and ragged, each side ascending unevenly. However, Cicilia's sanguine eyes would remain locked on the girl... studying... thinking....

Cicilia




Posts

: 2840


Join date

: 2017-11-24


Age

: 22


Location

: 07/21



Everything that she has been doing, ended up succeeding, like if luck was on her side. The small woman grinned, has she was the one with the advantage and controlling the situation. If this was enough to slow down her opponent, she could have one shot at it as she could be weakened and Homura could possibly unleash her rage upon her. However being meeted with resistance, a pissed expression appearing on her previous smilling face, feeling overpowered by Cicilia attempting to reach the ropes to free herself. This only proven the huge difference between their strength, however the child-like woman simply couldn't falter over that as she felt the need to prove herself over the stronger opponent, specially after those first minutes of the match. Unfortunately, there wasn't much she could do about it, they reached the end of the ring and as soon the Juggernaut caught the ropes on her grasp, Homura heard the ref to undo the move and she quickly did it with a rather angry and dissapointed face.

"God dammit..." She muttered to herself while undoing it and crawling away, further way from her opponent. Putting her hands on the ground to push her up a little, followed by getting one knee and slightly rise up to finally put both feet on the ground and completely rise, tumbling as she was doing so.

Tired, hurt, and angry. Maybe this was the way that described her better, not being able to enjoy the match until she knew that her opponent saw her has an equal and she felt her planned didn't work. Until turning around and noticing that, her mpve actually damaged her legs and therefor is effecting her performance. With her slightly arching body and tired expression, the energetic child pointed to the Juggernaut as her anger had slightly diminished. "Are we even now? Because I'll settle this with the next move!"

Just her body alone turning seemed tired enough to barelly to that, but now she was gonna run towards Cici when she would let go of the ropes to be sure she was ready and wasn't breaking any rules, and the result just seemed like her running quite sluggish making it look like she could barely keep staying up and could fall any minute. When Cici was within her range, Homura wouldn't waste a second jumping upwards while warping her body in a ball, before doing it and unleashing both of her legs towards Cici at full force in an attempt to hitting her in the chest. "STOMPING BAZOOKA!!"
_________________
Hazel Garden
The blue cat with her fast and precise attacks.
Jessie Belle
The chubby luchadora crushing adversaries with her big butt.
Camelia Andrews
The big pinky. She shall amaze her enemies!
Sugar City
Filling the world with colors and delivering team combos.
Yumi Kuroshi
The evil woman with mental issues

Chaos




Posts

: 152


Join date

: 2018-10-26


Age

: 20



"E-even...?" Cicilia muttered, taken somewhat aback by Kyda's question. She hadn't really been keeping score, actually... not against this loli-like woman. For all intents and purposes, the German felt like she was fighting a super-powered teenager, someone with the basic skills of wrestling combined with a personality so flamboyant and over-the-top, one might think she had popped right out of a manga-page! It wasn't annoyance she was feeling... after all, how could one be annoyed at a kid flaunting their stuff? Cicilia was just... wishing she could be fighting someone who deserved to be hit. This girl was nothing more than an actor... or someone with an extremely low self-awareness. She... might've been what the German would think of as a younger-sister figure of sorts, someone she might've grown up with had she... you know... had one. Bombastic, energetic, determined to fight for a cause she couldn't possibly have. It was cute, in a way, the way she fought. Even now as Cicilia steadily rose back up to her feet once more, this girl almost stumbled towards her with the dexterity of an inebriated light-weight... and yet, her eyes were rock-hard and aware...

...Stunning really. She wasn't afraid at all. Cicilia was almost... enamored with this little-one's behavior, how she kept throwing herself at Cicilia figuratively... and VERY literally! Indeed, the girl retained enough agility to PICK herself up RIGHT off the ground and bring her feet up, in a ball... before BLASTING them out like a pair of spears from a gun, SLAMMING into the German's chest! So occupied with her thoughts and somewhat drawn in by the girl's utterly compelling futile hero-like determination, the boxer had neither the time nor the will to block such an... aesthetically impressive attack!

Having been effectively DROP-KICKED so close to the ropes, the shock would send the German near-FLYING out from between the two ropes, the boxer's eyes first squinted in pain... then shooting WIDE as gravity forsook her for a moment in time, almost as if the boxer were hovering on air above the ground... then SHUTTING TIGHT as her jaw clenched in pain as the floor RUSHED up to slam into her spine, the final step in knocking the boxer clear out of bounds!

"...Ugh." ...Was all the boxer could say. An intricate and well-thought-out description of what she was feeling in this moment in time... shock, awe... and complete discomfort. Laid spread-eagled upon the barely-padded floor below, Cicilia could only stare up at the ceiling above...

Cicilia




Posts

: 2840


Join date

: 2017-11-24


Age

: 22


Location

: 07/21



Page 2 of 3 •
1, 2, 3
---
Permissions in this forum:
You
cannot
reply to topics in this forum