Who is online?
In total there are
38
users online :: 9 Registered, 0 Hidden and 29 Guests :: 2 Bots
BritBrat
,
Diesel_Electric_Razor
,
Grievous77
,
Jstruggs716
,
killcarrion
,
LtLukas
,
Old_Man_Tai
,
pu-level-up
,
Void Effect
Most users ever online was
418
on Tue Jul 30, 2019 9:51 am
Champions & #1 contenders
Need Debut matches
Tue Sep 08, 2020 11:19 pm by Void Effect
Comments: 3
Looking for a hardstyle (or another type) hentai match
Tue Sep 15, 2020 7:48 pm by skip-stop
Hi hi everyone!
Skip-stop is in touch and I'm looking for a hardstyle (or another type) hentai match with my Lunara Ashmore and one of your characters!
Small side note: I would prefer Lunara to take victory
Here is the link to the Lunara's profile -
https://afwrpg.forumotion.com/t19698-lunara-jaguarundi-ashmore
And here is my Discord tag - skip-stop#4063
If you are interested, I will be glad to see your message
Thanks for your attention!
Comments: 1
Dice Tag Match for Casino PPV still open
Tue Sep 15, 2020 6:30 pm by Serpon
So in case you have forgotten, this is just a reminder that the Dice Tag Match is still open for the Casino PPV. So if anyone is interested, feel free to message me or leave a reply here.
Comments: 4
Page 1 of 2 • 1, 2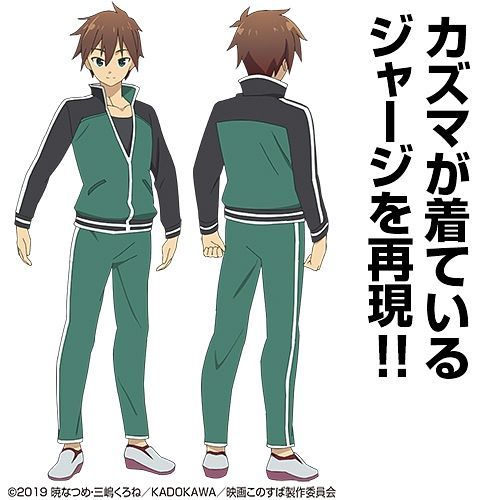 "Hmm....Hmmmmmmm.......
Hmmmmmmmmmmmm
. Yep, I definitely am lost." Kazuma said as he looked around at his current surroundings. After going through all of the necessary paperwork and taking the required health tests he was finally a member of AFW's Tension brand and today was his first day. He was awestruck when he first arrived on the grounds, he could see the arena as well as Tension Heights the place that was going to be his home for however long his stay was going to be. It was where the dormitories that the other Tension wrestlers resided in was along with the cafeteria, the gym, and several other facilities. Kazuma was so hyped to be here that when the movers asked him if he would like to hitch a ride with them to his dorm he turned them down as he wanted to take the scenic route and wander around so that he could take it all in.
Now, as a result of that very choice of his Kazuma was lost. He tried several times to at least get back to the front of the arena but all it did was take him around in circles. To make matters worse he didn't see anyone around that could help him, a fact that greatly irritated him.
"Where the heck is everyone?! I know this place is huge and all but how the hell can it be so hard to find someone?!" Kazuma yelled out in frustration hoping that someone would hear him.

Mart-Kos




Posts

: 218


Join date

: 2020-03-31


Age

: 27


Location

: White Plains, NY



Edward Sealgair was having a fairly uneventful day. Ryo was busy, and, despite the surprisingly high number of female wrestler phone numbers now in his phone, none of the lovely women were available to hang out, so he came to the Tension Arena, and put in a nice workout, working on his cardio and leg strength. It was an especially quiet workout as well, the arena seemed rather empty today, only a few production staff and arena workers.

You get a nice day in Kyoto, and everyone stayed away from work.

Now, after a cool shower to wash off the sweat, clad in a tank top and gym shorts and tennis shoes, he came out of the gym and into the main hallway, stretching and enjoying the soreness in his slim muscles, when he heard some...strange yelling not too far off. His curious nature getting the best of him, he looked around, traveling a few hallways...before seeing somebody standing in the middle of a hall, looking rather...lost.

"Uh...hi there. Were you the one shouting?" he asked.

Old_Man_Tai




Posts

: 8545


Join date

: 2008-04-29


Age

: 30



"Huh?" For the first time since he started his "detour" Kazuma heard a voice other than his own yelling. Slowly he turned his head to the source of it and there he saw another person, another person. Slowly he began to tremble from the building happiness he was feeling before exploding into a sprint over to him and grabbing him by the shoulders once he was close.

"YES, THANK YOU! You have no idea how relieved I am to see someone. It's my first day here and I was so excited I decided to look around and got super lost. You have no idea how happy I am to see another guy after wandering around in circles." Kazuma's eyes were actually starting to tear up a bit when he took a step back and looked at his newfound savior. His clothes made it apparent that he had just finished a trip to the gym. But once his adrenaline came down and he got a good look at his face the gears in Kazuma's mind came to a screeching halt.

"Y-y-y-you're EDWARD SEALGAIR!" Kazuma had literally come face to face with one of AFW's scrappiest male wrestlers.

Mart-Kos




Posts

: 218


Join date

: 2020-03-31


Age

: 27


Location

: White Plains, NY



Well...this was one of the weirdest situations he'd ever been in.

Within seconds of seeing this new person, said person was running up to him and shaking him, before screaming his name loudly. Odd. Very very odd. Granted, not as odd as the time he met a girl in the gym and within less than 20 minutes, they were having sex, but still odd.

Ed patted the taller man on the shoulder, trying to put him at ease. "Woah, woah, woah, calm down there buddy. Calm, calm." He said with a chuckle, looking this new person up and down. Huh. Cute. Very cute. Looked young too, probably Ed's own age. "Yeah, I'm Edward Sealgair. What's your name? You said this was your first day. You a wrestler too, or do you do like, production work?"

Old_Man_Tai




Posts

: 8545


Join date

: 2008-04-29


Age

: 30



"Oh, sorry bout that. Give me a sec." Kazuma took a few steps back and took a few deep breathes to calm down. After a few seconds he was all set. His first day and he was already looking like a complete newbie in front of one of his Senpai.

"Thanks for waiting. I'm Kazuma and I'm going to be a wrestler here starting today. Like I said before, I got lost as I was looking around and got a bit "agitated" there. I guess I'll be in your guys' care for a while." Kazuma scratched the back of his head as he raised his arm and extended it towards Edward, offering a handshake.

Mart-Kos




Posts

: 218


Join date

: 2020-03-31


Age

: 27


Location

: White Plains, NY



Heh. This new guy really was pretty darn cute. Seeing him calm himself down and introduce himself was pretty adorable actually. It was actually unusual for him to see actually, a normal guy just walking around Tension. It seemed to him everyone he had met so far either just wanted to beat him up or was a sex fiend, so meeting someone normal was...odd. But nice, regardless.

Reaching his own hand out, the blonde teen shook Kazuma's hand. "Well hey, it's nice to meet you Kazuma. Nice to have another friendly guy on the Tension roster." He said with a wide grin, looking and seeing Kazuma's bags with him, emerald eyes blinking a bit. "You uh...you said you were lost right? Are you staying in the dorms here? I could show you the way...hell, I'm not doing anything right now, I could give you a tour of the place if you really want."

He said, cocking his head as he awaited the taller teens response. The offer was genuine, as Edward really had nothing better to do, and besides, the guy seemed nice...why not help him out a bit?

Old_Man_Tai




Posts

: 8545


Join date

: 2008-04-29


Age

: 30



Kazuma was glad that Edward seemed to be a pretty cool guy. He was even cool enough to help out the idiot that got lost on his first day, the idiot in this case being Kazuma himself. So of course he'd take him up on the offer.

"Yes I am and I would appreciate it if you could show me the way to the Seiryuu dorms. Even more so for the tour. I'm sure a place like this has a whole bunch of awesome places to chill, train, and eat." Kazuma said with stars in his eyes. A tour of Tension Heights with Edward Sealgair? He'd be have to be certifiably insane to turn that down. Today was shaping up to be a good day.



Mart-Kos




Posts

: 218


Join date

: 2020-03-31


Age

: 27


Location

: White Plains, NY



"Alright. Tour then." Edward said, grabbing one of Kazuma's bags and hoisting it onto his shoulder. "First off...welcome to...The Hallway!" he jokingly exclaimed, pointing out said hallway they were in, then motioning for the newcomer to follow him. "Nah, come here, I'll show you the gym first."

Once they arrived, he began pointing various pieces of the large room. "Right so, check it. You got weights, bags, treadmills, all sorts of fancy state of the art equipment, several sparring rings, a couple snack bars, yoga rooms, locker and shower rooms. This gym is MASSIVE dude, its like, the size of two or three gyms. You can get privacy just by going one of the other rooms if you want like, a private spar or ...something." Edward said with a blush, remembering that the last time HE was in the gym, he had met a hot young female rookie wrestler and they...had some fun in private...but Kazuma didn't need to know that.





Old_Man_Tai




Posts

: 8545


Join date

: 2008-04-29


Age

: 30



Kazuma watched as Edward lifted up one of his bags and started off with their "first" stop of the tour; The Hallway a place he had gotten very familiar with today. Nonetheless the small joke got a small chuckle out of Kazuma. With a small motion to follow him, Edward lead the way to the first actual stop on the tour; the gym and Massive was hands down the most appropriate adjective to describe the place. Kazuma looked around in awe at all the different machines, pieces of workout equipment, and even the number of people going at in the sparring rings.

Kazuma looked over at Edward when he noticed that Edward appeared to be in the middle of a daydream/flashback that he appeared to be very fond of, if the the look and blush on Edward's face was any indicator.

"Hey Edward?" Kazuma called out to him to try and drag him back down to reality with little to no success. Seeing him so so distracted put Kazuma in a bit of a mischievous mood, so Kazuma brought out his phone and pulled up the loudest, most surprising video he had and put it at max volume next to Edward's ear as a bit of a joke. If this didn't work, then Kazuma was gonna go over to one of the snack bars and wait for Edward to finish his little dream.



Mart-Kos




Posts

: 218


Join date

: 2020-03-31


Age

: 27


Location

: White Plains, NY



"AH!" Edward yelped, jumping at the loud sound coming off of Kozue's phone, his lewd fantasies disrupted by loud music.

He shook his head, blonde ponytail bouncing around as he regained his bearings, blushing and sheepishly rubbing the back of his blonde head. "Uh...sorry about that! Let's uh, let's move on!" He said, guiding the newbie out of the gym and through a few more halls, until they reached the cafeteria, which was rather self explanatory.

From there, he showed the rookie the promo room, where talent would film promos for live events, video packages, voiceovers, dvd commentary, and other such things, to the medical trainers room, the television production truck, and of course, the sacred Gorilla position, finally ending the tour as they stood on stage together, Edward wanting the other teen to see just how big the arena was.

"Check out the size of this! Just imagine this place, packed to the brim with fans screaming and cheering you on in a match!"

Old_Man_Tai




Posts

: 8545


Join date

: 2008-04-29


Age

: 30



Page 1 of 2 • 1, 2
---
Permissions in this forum:
You
cannot
reply to topics in this forum