Champions & #1 contenders
Looking for a hardstyle (or another type) hentai match
Tue Sep 15, 2020 7:48 pm by skip-stop
Hi hi everyone!
Skip-stop is in touch and I'm looking for a hardstyle (or another type) hentai match with my Lunara Ashmore and one of your characters!
Small side note: I would prefer Lunara to take victory
Here is the link to the Lunara's profile -
https://afwrpg.forumotion.com/t19698-lunara-jaguarundi-ashmore
And here is my Discord tag - skip-stop#4063
If you are interested, I will be glad to see your message
Thanks for your attention!
Comments: 1
Need Debut matches
Tue Sep 08, 2020 11:19 pm by Void Effect
Comments: 2
Dice Tag Match for Casino PPV still open
Tue Sep 15, 2020 6:30 pm by Serpon
So in case you have forgotten, this is just a reminder that the Dice Tag Match is still open for the Casino PPV. So if anyone is interested, feel free to message me or leave a reply here.
Comments: 4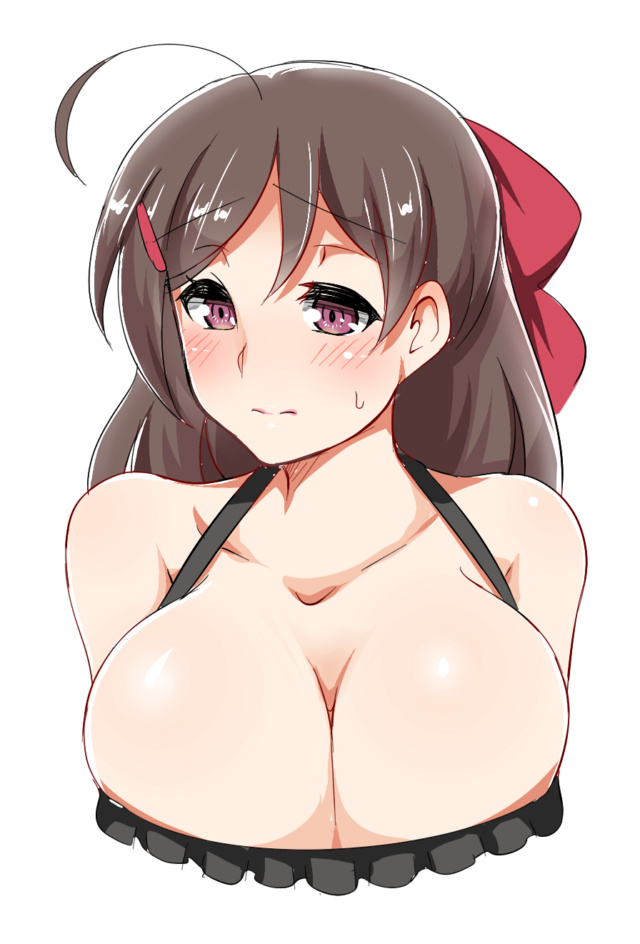 Name: Mamiya Kandou
Alias: The Milk MILF
Sex: Female
Age: 34
Eyes: Brown
Hair: Chestnut Brown
Height: 5'8" (175cm)
Weight: 145lbs
Nationality: Japanese
Alignment: Face
Entrance Music:
Wrestling InformationStrategy:
Mamiya is an experienced powerhouse wrestler with great strength. Underneath a soft exterior is a whole lot of muscle, which she uses to execute crushing holds and powerful throws. She does not particularly like striking, preferring to overwhelm her opponents with her power rather than hitting them hard. She is also very proficient at humiliating her opponents, using her curvaceous body to overwhelm them with sensual attacks. Her breasts, while sensitive, are her primary weapons in those kinds of fights, which she uses to smother out her opponents. Her favorite attacks are the bearhug and the breast smother.
Type:
Sensual Powerhouse
Preferred Matches:
Hentai humiliation matches
Statistics based on percentiles
Endurance: 90%
Strength: 85%
Speed: 45%
Defense: 65%
Technique: 75%
Favored moves:
Bearhugs
Breast Smother
Back drop suplex
German suplex
Piledrivers
Body slam
Finishing moves:
Udder Smother: A combination of a bearhug and breast smother, where Mamiya will crush the air out of her opponent while simultaneously smothering them out with her breasts. Can be made even more deadly when Mamiya lactates, as she can even simulate drowning her opponents in her milk.
Triplex Suplex: Mamiya executes three suplexes on her opponent in rapid succession (very similar to Miss Spencer's finisher from Rumble Roses, although Mamiya's suplexes are different each time)
CharacteristicsVisual Appearance:
Older wrestling outfits:
Swimsuits:
Casual:
Lewds:
Other costumes:
Nudes:
Physical Appearance:
B/W/H: 42/30/44 (F-cup)
Mamiya has a matronly appearance, with a kind face and a warm attitude. Her body is soft and curvaceous, but underneath she has quite a bit of muscle. She usually dresses in a conservative manner, with oversize sweaters and long dresses to not attract the attention of other men. In the ring, she is forced to wear provocative costumes that show off her body, leading her to feel quite embarrassed most of the time.
Personality:
Mamiya has a strong-willed never-give-up attitude borne from the difficult circumstances she is in. Normally, she is quite kind and gentle, with a matronly personality who always wants to help others. She is generally non-violent, preferring to resolve disputes through discussion, and prefers cooperation to conflict. However, when she is pushed, she can become quite ruthless and vicious. She is highly protective of her children, willing to sacrifice everything so that they can survive.
Past/History:
In her youth, Mamiya Kandou was captivated by pro-wrestling when she was taken to a local show by her parents. She resolved to become a wrestler when she grew up, eventually joining a few smaller promotions during her late teens. She was eventually scouted to join the NJPW, where she saw moderate success. Her record during her professional wrestling days was rather mediocre, however thanks to her personality and her great body, she was always quite popular with the fans.
It was late during her wrestling career when she found the man who would become the love of her life, as well as the man who would ruin her life. She fell in love with one of the managers who worked with NJPW talent, and the two of them got married around the time Mamiya turned 28. Mamiya continued to wrestle for a few more years, however her physical condition was starting to go downhill, and she wanted to have kids while she still could. So she retired from pro-wrestling when she turned 30, resolving to become a stay-at-home mother while her husband continued his work as an entertainment manager.
However, what Mamiya didn't realize was that her husband had a severe gambling addiction, and that he had racked up significant debts to many unsavory individuals. This all came to a head when a group of Yakuza broke into their home and kidnapped Mamiya and her two young children to force him to pay his debt. Unfortunately, not only did he not have enough money, but he also didn't have a spine, choosing to abandon his family to their fate.
Though the Yakuza boss was upset at first, since what he wanted was money and what he got was a mother and her kids, he soon found a way to make things square. He decided to send Mamiya to the AFW, where she would participate in humiliating wrestling matches until her husband's debts were paid. He had certain fetishes in particular that Mamiya would satisfy quite nicely, and he planned on using her in his sick games. Mamiya had no choice but to participate, for the sake of her children. As such, she returned to wrestling in the most humiliating of fashions, dressed up like a cow, to participate in the most embarrassing matches available at AFW.
She currently has 5 matches to go before her debts are considered paid off.Fun Facts:
Her youngest child has not yet been weaned, as such she still produces milk naturally. She is also being forced to take prolactin to produce even more milk than normal. All this has caused her breasts to swell up all the way to somewhere around an H-cup.
AFW Information

Record:
Wins:
Losses:
Draws:
Championships/Accomplishments:
Friends:
Allies:
Rivals:
Enemies:
Crushes:

pu-level-up




Posts

: 922


Join date

: 2019-02-11



---
Permissions in this forum:
You
cannot
reply to topics in this forum