Champions & #1 contenders
Dice Tag Match for Casino PPV still open
Tue Sep 15, 2020 6:30 pm by Serpon
So in case you have forgotten, this is just a reminder that the Dice Tag Match is still open for the Casino PPV. So if anyone is interested, feel free to message me or leave a reply here.
Comments: 4
Need Debut matches
Tue Sep 08, 2020 11:19 pm by Void Effect
Comments: 1
I'm baaaack~
Tue Sep 22, 2020 5:27 pm by ChateauDame
Hey everyone!
I think it has been just little over a month and a half? Sorry for the delay all around on everything but I had a drastic life change so a lot of things changed for me. Now that I am settled in again, I can finally have free time again. So I get to come back to hobbies like writing.
For those that I have RPs with, give me a little time and I'll have responses up. For those that I do not have any, I have a number of new characters still in mind so I'll be looking to make them.
[
Full reading
]
Comments: 2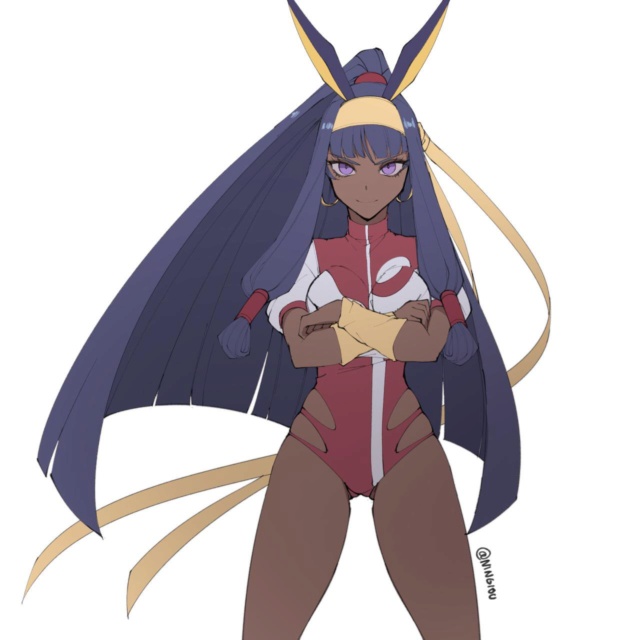 Eshe Abdallah
Name:
Eshe Abdallah
Alias:
Ife, Cleopatra, Ebonee
Gender:
Female
Age/Birthday:
22, March 18th, 1998
Eye Color:
Violet
Hair Color:
Violet
Height:
5'8"/ 172.72cm
Weight:
136lbs/ 61.7kgs.
Nationality:
Egyptian
Alignment:
Tweener
Entrance Theme:
Like it- Cat Dealers & JRDN
Wrestling Information
Strategy: The Egyptian Queen likes to play with her opponents. She enjoys a good thrilland aims to keep herself in a good mood. She's the type to be up close and personal, delivering hard strikes before setting up devastating moves to break down her opponent before starting the process all over again.
Personality: Eshe is very energetic, always going and never stopping. She tries to have a good outlook on life and expresses her optimism to others to lighten up their day. Eshe isn't a doormat by any means, she'll turn on anyone who disrespects her in a heartbeat, like a storm. She tends to be playful and innocent but not naive, her optimism doesn't lead her astray.
Style: Brawler Submission Artisan
Favorite Match Type:
-Hardcore
-Hentai
-Submission
Statistic's:
Endurance:★★★★
Strength:★★
Speed:★★★★
Defense:★★★
Technique:★★★
Favored Moves:
-Elbows
-Camel Clutch
-Boston Crab
-Rear Choke Hold
-Piledriver
Signature Move(s):
Thoth- Moonsault
Neith- Hip Toss into the turnbuckle.
Finishing Move(s):
Set- Draping her opponent over her shoulders in a fireman's carry position, she then takes hold of the opponent and pulls them over her shoulder and down to the mat while falling to a sitting position so that the opponent lands on their upper back and neck between her legs facing up at her.
Osiris- Eshe drops the opponent directly in front of her while putting her own knee out in front. The opponent then lands stomach or ribs first on her knee..
Anubis- Standing, facing her opponent, she places her shoulder under their jaw and holds the opponent in place before falling into a sitting or kneeling position, driving the jaw of her opponent into her shoulder.
Baal- Sitting on the back of an opponent who is lying face down on the mat, she grabs hold of the opponent's wrists and crosses their arms under their chin. Eshe then pulls back on the arms, causing pressure on their neck.
Hentai Finisher(s)
Sekhmet- Eshe sits on her opponents arms, keeping them pinned underneath her while her opponents legs are open in front of her. In this position, she presses down on their thighs to add pressure while she plays with their sex.
Kek- With her opponent down on the mat, face up, she covers them in a facesit smother before giving herself free reign of her opponents body, as they black out from the lack of oxygen.
History/Biography:
Born in the city of Cairo, Egypt; Eshe was the only child of a wealthy merchant, wise beyond his years and a fitness guru fit as a bull. Growing up, she'd often join her father in his activities like jogging, or push-up, to deadlifts. Although she couldn't compete with him, she loved being around him and doing everything he could.
She'd go on to train and meditate by herself when her father was away, her mother unfortunately  out of the picture due to an accident when she was only a young girl. The meditation helps her to relieve the sadness that finds its way to her when least expects it. Grieving was probably the hardest thing for Eshe, her father skipped work to spend more time with her, probably to be with what reminded him most of his wife.
When she turned eight, she found the sport of wrestling watching the television in her room. A competitive brawl that made her heart skip a beat and pumped her full of adrenaline to want to try it. AFW was the league, one so huge that she couldn't begin to imagine. Her father, wary of certain matches would always sit with her making sure she stayed away from the more adult spectacle.
She would be 17 when she began her training, wrestling fueled her passion and with her father's support she chased after that rush. At her core, Eshe was unmistakably an adrenaline junkie. The thrill of danger or something risky always intrigued her. Wrestling was that sort of interest, the thought of going toe-to-toe with someone stronger or upping the stakes in a grueling  match just seemed to make it more fun for her. She couldn't get enough of the risk and soon found herself traveling to keep that love going.
It wouldn't be until her twenties that she aimed her sights back toward AFW. She wanted to be apart of what set her down this path, she wanted to live it. She could only smile to herself as she joined the league and began her journey to what started it all.
Attire:
Main Attire #1:
Main Attire #2:
Goddess Attire:

Bright Lotus:

White Lotus:

Golden Empress:
Promiscus Queen (Hentai Attire):

Black Judge:

Lewd Goddess:

Temptation in White:
Bikini:
Casual:
Lingerie:
Trivia:
-Eshe has an odd obsession with her favorite Candy bar: KitKat. No one is safe if there is KitKat's in the room.
-She keeps a scrapebook of friends she makes and one of enemies as well.
-She practices bellydancing on the side as a hobby.
AFW Information
Record:0/0/0
Wins:
Losses:
Draws:
Championships/Accomplishments:
Friends:None
Allies:None
Rivals: None
Enemies: None
Crushes:None

LilyStar




Posts

: 526


Join date

: 2018-02-27


Age

: 24


Location

: Your heart



---
Permissions in this forum:
You
cannot
reply to topics in this forum