Champions & #1 contenders
I'm back
Wed May 20, 2020 4:48 am by Ragdoll_Jobbers
Hey everyone! I'm back. My grandparents are safe now and I have been able to get some free time again. I look forward to RPing and talking with everyone again.
Comments: 2
Cicilia De'Reignhardt: Looking for a Match
Tue May 19, 2020 10:41 pm by Cicilia
Comments: 0
Rookie Avalanche Event
Mon Oct 09, 2017 4:37 pm by Serpon
Rookies of AFW, are you trying to get your character in big events?  Well look no more, we have an event for you that will start in Avalanche.  What kind of event you ask, well we do have some ideas but we want your feedback as well.  I will be giving out suggestions but these are just suggestions, if you guys want to do something else, we can do something else.  For those of you who are wondering what is considered a rookie, anyone who has been around for less than two years or has less …
[
Full reading
]
Comments: 31
Page 1 of 9 • 1, 2, 3, 4, 5, 6, 7, 8, 9
IN GYM
Time match, set to 1 hour: KO or submission to gain a point. When the time expires, the wrestler who has collected more point is declared winnerHOLLY (age:29 - height: 6'5")
VSATARU (age:18 - height: 5'7")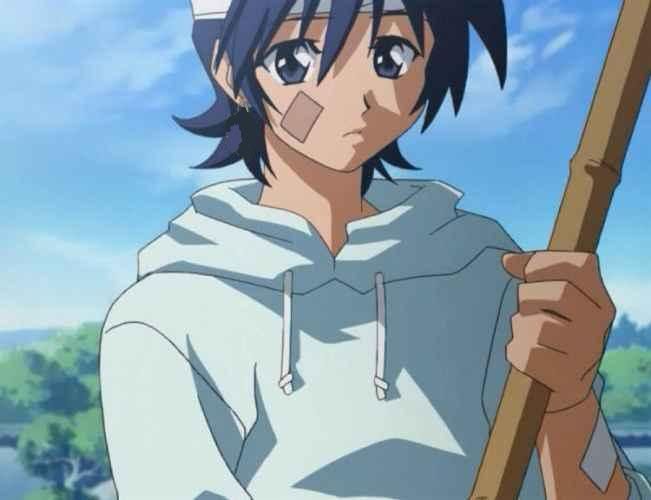 Ataru huffed after another repetition at the bench, then rising up to a sitting position. After being basically ragdolled by his latest strong and voluptuous opponents, the skilled yet light weighting japanese kid was willing to workout hard in order to improve his strenght. Nonetheless, he knew he still had a long way to walk.
Reaching at a towel, he started wiping his glistening arms and shoulders. Nearby, the wrestling ring was empty. "Mff.. looks like nobody is going to have a match today", he noticed absently, basically talking to himself.
Last edited by 2 on Sat Jun 26, 2010 5:10 pm; edited 8 times in total

wrestleryu




Posts

: 11088


Join date

: 2008-05-07



"Hey, could you spot me?" Holly asked Ataru, laying down benching a bunch of weight, it must have been at least 600 lbs. She was almost done and she actually finished up and set her weights back onto the bar holder. "So, haw are you doing? My name is Holly by the way." Holly said, getting behind Ataru and started to rub his shoulders, she did it hard without knowing it. "So, what did you say about a match?"

GrandmasterSilver




Posts

: 366


Join date

: 2010-05-26



"Ngh...". Ataru clenched his teeth at Holly's strong massage, hardly keeping himself from groaning.
Great, he thought. She was voluptuous, much stronger and taller than him. Which meant that he was in troubles. Though, he could not cower back from a wrestling challenge, so he did his best to play the confident act, turning back to look up at the tall girl.
"H-Hi there, My name is Ataru, nice to meet you. Uh... a-a match..you say? Sure. Any kind of match you'd like in particular?". As he turned his face to look at her, Ataru couldn't help but notice that his amazonian opponent was very attractive too, and Holly could enjoy the sight of the cute-looking boy blushing slightly in her presence.

wrestleryu




Posts

: 11088


Join date

: 2008-05-07



"Me wanting a match? Well, I was asking you want kind of match you wanted, but okay. How about a time match, for one hour we will wrestle until somebody is knocked or submits to gain a point. When the time expires, the wrestler who has collected more points is the winner. Is that good with you, or do you want to add something?" Holly would ask, blushing because Ataru was blushing, she thought it meant that he liked her.

GrandmasterSilver




Posts

: 366


Join date

: 2010-05-26



In spite of her strong appearance Holly's blush made her appear very cute, and Ataru spoke out without even thinking. "W-Well... in the last match i had my opponent asked for a P.O.W. stake, that is: the losing wrestler would be taken back to the winner's room as a prisoner for the night... but then... you might think it's a weird kind of stake..".
He said, with a non stop blushing on his face as they both walked to the ring. Once there, Ataru would let Holly climb first, his clumsy gentleman manners making it even more clear that he was affected by his opponents seductive looks. "d-darns Ataru... you should rather keep focused on the match, otherwise this girl will be wiping the canvas with you", he thought, silently scolding himself.
Last edited by 157 on Wed Jun 02, 2010 8:47 pm; edited 1 time in total

wrestleryu




Posts

: 11088


Join date

: 2008-05-07



"You're right, that is weird! Not as weird as the condition I want though, if you would accept it, if I win, you are going to be my boyfriend! If I lose, I will be your slave for three months, is that okay?" Holly would ask, with a big blush on her face, embarressed about her condition, she went into the ring, bending herself so she could grind the rope. "Or would you perfer the P.O.W. condition?"

GrandmasterSilver




Posts

: 366


Join date

: 2010-05-26



"G-Gulp... o-ok i accept your condition...". The idea that such a beautiful amazonian girl wanted to make him hers, defeating him into making him her boyfriend was embarassing, but the whole challenge was exciting and Ataru could not deny it.
Once onto the ring facing each other, the bell rung and the match as started, where Ataru raised his hands up to clench with hers, challenging Holly into a starting test of strenght. Though, it was probably not the smartest thing to try, considering Holly's clear advantage in size and strenght.
Last edited by 157 on Thu Jun 03, 2010 12:55 am; edited 2 times in total

wrestleryu




Posts

: 11088


Join date

: 2008-05-07



"Alright Ataru, let's go!" Holly would say, grabbing onto Ataru's hands, and would squeeze them as hard as she could, bringing him to his knees. Holly would then bring him back up and get him into a suplex, flinging him across the ring. "I'm sorry Ataru, but this is a match... maybe after this match you could tell me about the lady who harmed you, and your girlfriend could take care of it!"

GrandmasterSilver




Posts

: 366


Join date

: 2010-05-26



Ataru tried to resist Holly's strenghts, which was quite hard to do. Then, the Gym went suddenly upside down and with a loud noise he was slammed onto the canvas back first. "UNGHFHH...!!!"

"..nghh... t-that's nice of you Holly-chan, but i will take care of my own battles. Plus.. you still have to defeat me!", Ataru groaned out, willing to roll out of Holly's grip, but he was a dazed from the suplex, which would make his escape attempt a bit sloppy.

wrestleryu




Posts

: 11088


Join date

: 2008-05-07



Holly would turn around with Ataru, and would lift him up in a reverse bear hug, squeezing him hard without trying to crush him in her grasp. If Ataru turned this around he could see her blushing and smiling, loving having him close to her. "Are you enjoying this match as much as I am Aturu?"

GrandmasterSilver




Posts

: 366


Join date

: 2010-05-26



Page 1 of 9 • 1, 2, 3, 4, 5, 6, 7, 8, 9
---
Permissions in this forum:
You
cannot
reply to topics in this forum