Champions & #1 contenders
Poll regarding the possibility of Mods booking PPV matches.
Sat Oct 24, 2020 1:43 am by Old_Man_Tai
So, basically, was wondering all of your thoughts regarding the possiblity of mods booking ppv matches.
The thought was, since people often seem to have trouble finding partners for ppv matches until the last minute or so, what if the mod team was to step in and, well in advance of the show, book the show ourselves, and try to put together the best matches we can, including title defenses, no.1 contender matches, and so on and so forth?
While I doubt our more popular members need such a …
[
Full reading
]
Comments: 8
Need Debut matches/Simply looking for more
Tue Sep 08, 2020 11:19 pm by Void Effect
Comments: 11
General Avalanche Reminder
Fri Oct 23, 2020 9:21 pm by Old_Man_Tai
General Reminder: Friction PPV Avalanche goes live on December 1st: So if you need to do any promos or build up for your Avalanche matches, you should be focusing on that now. You are allowed to do such things over Discord and then post them after if it helps get them done faster so matches have proper build up.
Also, if you are looking to get on the ppv, and have a partner and match set up, (or can do so quickly), contact me to let me know what match you are doing on the show.
If you have …
[
Full reading
]
Comments: 0
Name: Emerald High
Age: 18
Height: 4'9"
Weight: 110 lbs
Nationality: European
Roster: Friction
Entrance music: Random
Wrestling attire: As shown below.
Update*
RPG Style Stat spread (out of 5 stars)
Endurance:★★★
Strength:★★★★
Speed:★★★★
Defence:★★
Technique:★★★
Appearance: as stated in the picture. And yes she is a human, despite her ears which would be explained in her history.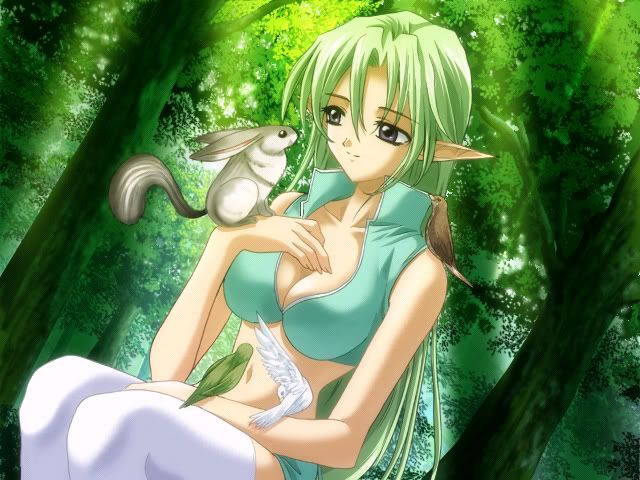 Fighting style: Striking, hentai and submission
Favourite moves: Mounting an opponent to beat their face in and bow and arrow submission.
Finishing moves:
Beat rush: She rushes forward to throw a punch to her opponentâ€
s gut, then a knee to her face, finally following it with a series of punches to her face, and lastly a roundhouse kick.
Emerald Waltz: She knocks an opponent down first, before then she goes to the top and knees down to lock their arms, afterwards she would bent forward and grab their legs and pull them so that her opponent forms a complete circle, there she would than lick, or rub or even finger her opponent in their pussy until they cum, or submit from pain or humiliation.
Personality: She is a really quiet and meek and shy girl on the surface, she dislikes getting into hassles and trouble, however most of the time that she always finds some way to get into one. She is however easily aggravated and easy to anger. She has a childish side and craves for attention. She feels quite attached to her twin brother. She gets sexually aroused fighting girls as she likes to harass and maybe even violate them a little.
She enjoys tormenting her opponent even more so when theyâ€
re in a bloody state. She dislikes people talking about her ears.
History: Since birth, both she and her brother was born with a ear infection, and thus for some reason, rather than a loop shape ear, they were born with pointy like ears similar to an elf. From young till current day, every day there were people who constantly made fun of them calling them elves and picked on them. Needless to say, they refused to stand for it and started fighting back.
One day while in school, she heard news of the AFW and decided to look it up, she felt that it a waste of time at first and voiced it out, it was the first mistake she made, one of the members AFW heard that and gave her a good trashing. When she woke up, she was in the hospital, she didnâ€
t remember who it was, but she vowed revenge, and thus she joined the AFW to find her mysterious enemy to return the favour.
Unknown to her, two months after she joined the AFW, she started experiencing changes to herself. She found herself having a lot of trouble at first, reataining her emotions. And one day she aaccidentally blew up her room. It was then did she realize that she wasn't normal.
She found out that she was actually born from a real mytical elf, and that her powers was just awakening.
Still she swore that she would never use her powers no matter what in an AFW match unless it was fatal.
Likes: She likes spending time with animals, her twin brother, and eating sweets.
Dislikes: Trash talkers, people who refuse to listen to reason. Dirty fighters and insects and abusive people and bullies.
Fun facts:
Her relationship with her brother goes beyond normal relationship
She likes classical music.
She likes playing with animals.
Sometimes she can be seen ogling outside a pet store gazing at the animals.
She likes reading yuri
She does not like being called elf and constantly throws a childish tantrum because of it.
AFW records:
Wins: Songbird(Submission)
Losses:White Feather(K.O)
Draws:
Friends/enemies:
None at the moment.
Last edited by 1169 on Sat Sep 10, 2011 1:52 pm; edited 6 times in total

Missingkeys




Posts

: 2990


Join date

: 2010-10-14



---
Permissions in this forum:
You
cannot
reply to topics in this forum