Champions & #1 contenders
Poll regarding the possibility of Mods booking PPV matches.
Sat Oct 24, 2020 1:43 am by Old_Man_Tai
So, basically, was wondering all of your thoughts regarding the possiblity of mods booking ppv matches.
The thought was, since people often seem to have trouble finding partners for ppv matches until the last minute or so, what if the mod team was to step in and, well in advance of the show, book the show ourselves, and try to put together the best matches we can, including title defenses, no.1 contender matches, and so on and so forth?
While I doubt our more popular members need such a …
[
Full reading
]
Comments: 8
Need Debut matches/Simply looking for more
Tue Sep 08, 2020 11:19 pm by Void Effect
Comments: 11
General Avalanche Reminder
Fri Oct 23, 2020 9:21 pm by Old_Man_Tai
General Reminder: Friction PPV Avalanche goes live on December 1st: So if you need to do any promos or build up for your Avalanche matches, you should be focusing on that now. You are allowed to do such things over Discord and then post them after if it helps get them done faster so matches have proper build up.
Also, if you are looking to get on the ppv, and have a partner and match set up, (or can do so quickly), contact me to let me know what match you are doing on the show.
If you have …
[
Full reading
]
Comments: 0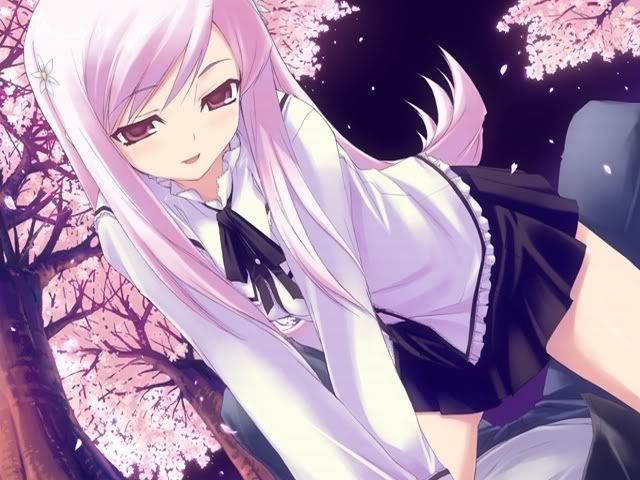 Name: Natalie
Sex: Female
Age: 19
Eyes: Dark Purple
Hair: Pink
Height: 5'2"
Weight: 105 lbs
Nationality: Japanese
Alignment: Face
Entrance music: "Heat Seeking Ghost of Sex" - Dance Gavin Dance
Strategy: To humilate the opponent by any means necessary
Preferred Attacks: Butt Bumps, Dirty Tricks, Facesitting, Spitting
Preferred Matches: Bedroom Hentai Humiliation
Favored moves: Stinkface
Finishing moves: "Cherry Blossom Clash" - Strips naked then sprays her pussy with cherry blossom perfume then charges at the opponent & knocks them down on their back. Then she gets them in a schoolgirl pin while grinding her fragrant pussy into their face
"Cherry Blossom Bomb" - Pulls down her skirt and panties then sprays her butt with her cherry blossom perfume. She gets on all fours and butt bumps her victim on their back or the bed frame ( whichever comes first ) she then either applies a bare assed stinkface ( ironically enough ) or facesits them with their face deep in her butt so they get knocked out by the conflicting aromas
"Cherry Blossom Embrace" - While sitting atop her foe she takes off her school blazer & bra then sprays her boobs and all over her chest with cherry blossom perfume. She then spits all over their face until its completely covered in her sticky saliva then slowly leans down while their reeling from the spit torture and envelops their face in her soft boobs
Personality: Natalie is the most ditzy girl you will ever come across. Her thoughts always seem to go from one to the other with no set goal in sight.....that is until her other side rears its ugly head. Underneath her playful schoolgirl persona, she is a sadistic and sexual beast. However, this persona can be short lived and rarely staying out for long due to her unpredictable nature. Its this what keeps most of her victims on their toes because they never know what she will do next. Some would say this is suitable for AFW, however, she knows nothing about wrestling and its fundamentals. She inserts her own style of sexual foreplay and using the opponents body as her plaything.
Endurance:★★
Strength:★
Speed:★★★★
Defense:★★★
Technique:★★★★★
Fun Facts:
-Loves Cherry Blossom Aroma
-Best Friends with Kelly & Lillian Lafferty
-Loves to humiliate people when she gets angry
-Hates boys ( not a lesbian though )
Last edited by 1171 on Sat May 28, 2011 3:01 pm; edited 3 times in total

_________________
My Characters
[url=http://afwrpg.informe.com/forum/friction-roster-f10/kelly-the-facial-lafferty-t2418.html#p58987:3knr33j1]Kelly Lafferty[/url:3knr33j1]
[url=http://afwrpg.informe.com/forum/friction-roster-f10/lillian-lafferty-t3360.html#p81388:3knr33j1]Lillian Lafferty[/url:3knr33j1]
[url=http://afwrpg.informe.com/forum/kawaii-league-f27/jasmine-the-purple-panda-t3855.html:3knr33j1]Jasmine the Purple Panda[/url:3knr33j1]
[url=http://afwrpg.informe.com/forum/friction-roster-f10/katie-aoi-the-graceful-swimmer-t3716.html#p88435:3knr33j1]Katie Aoi[/url:3knr33j1]
[url=http://afwrpg.informe.com/forum/friction-roster-f10/natalie-vink-t3951.html:3knr33j1]Natalie Vink[/url:3knr33j1]
[url=http://afwrpg.informe.com/forum/friction-roster-f10/aubrey-t4416.html#p104828:3knr33j1][Aubrey[/url:3knr33j1]

PinkyDPanda917




Posts

: 79


Join date

: 2010-10-21



---
Permissions in this forum:
You
cannot
reply to topics in this forum