Who is online?
In total there are
23
users online :: 4 Registered, 0 Hidden and 19 Guests :: 2 Bots
Jstruggs716
,
killcarrion
,
KillerV
,
Scourger X
Most users ever online was
418
on Tue Jul 30, 2019 9:51 am
Champions & #1 contenders
The Duel Seeker seeks duels!
Tue Aug 04, 2020 10:40 pm by Deus001
Hey all
So I'm getting back into the swing of things and want to discuss finding matches for Charlotte Harenwood. I'm open for discussions for both Friction and Tension and stuff.
You can send me a PM here or contact me on Discord. Stillwinston#3222
Hope to hear back!
Comments: 0
Killer King
Tue Aug 04, 2020 10:36 pm by KillerV
Looking for female jobbers to face the beast!
Also, been having skin problems on my hands full of blisters, been slow at typing and recovering as I can, but yes, can contact me PM or Discord- Killer King#0165
Comments: 0
Looking for debuts and matches.
Mon Jul 27, 2020 8:26 pm by Old_Man_Tai
Looking to be more active around here, which means starting more matches.
Yay more matches!
For those interested:
Cami
(will do hentai, but not for debut match)
Hiromi
(No hentai)
Blazing Kitsune
(no hentai)
All still need debut matches
I'm also accepting offers for matches against:
Kairi
(will do hentai)
Dark Star Chaos
(no hentai)
Grizzly
(no hentai)
Feel free to PM me or find me on the Discord if any of those sound interesting, or if you have another match you want to suggest. …
[
Full reading
]
Comments: 0
Page 1 of 13 • 1, 2, 3 ... 11, 12, 13
P.O.W. match (winner gets to take the loser to their room), best 2 out of 3 rounds, KO (count of 5) to win each round
Ataru was a tad bit nervous for his next match. Though his next opponent was at her debut match at SexWars, he had heard rumors that she came from an excellent record in underground matches. Taking a deep breathe, the boy saluted the crowd with responded cheering wildly, as he rushed to the ring giving high-five to the fans.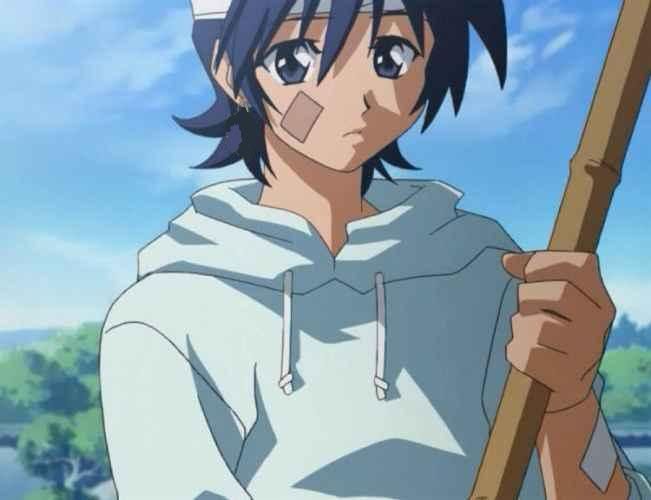 Once in the middle of the ring, Ataru would toss his hoodie jacket to the crowd, causing some female fans to squeal happily as he showed his lean yet well toned body, wearing wrestling boots and tight shorts with a rising sun pattern on them. He then started to do some light stretching to ease his nervousness, waiting for Angela to show up.
Last edited by 157 on Thu Sep 08, 2011 11:40 pm; edited 3 times in total

wrestleryu




Posts

: 11360


Join date

: 2008-05-07



The lights went out and Angela´s entrance music started. The crowd seemed confused at first, not sure what to expect of the new wrestler. But when the lights turned on and standing in the center of the aisle with her hands on her hips and wearing her skimpy nurse attire, Angela appeared posing showing off her voluptuous body and mischievous smile the crowd went completely nuts.
Angela walked down the aisle towards the ring, swinging her hips sexily from side to side while she waved and blowed kisses to the eager fans, that were near rioting. Angela enjoyed the screams, whistles and catcalls, so she made her entrance extra slow. And once she had climbed on the ring side, she bend her body fully, stretching her legs to give the fans in one side a good view of her breasts and the ones in the other side and awesome view of her ass.
Only once she was inside the ring Angela bothered at looking at her opponent. Angela smiled wickedly.
"cute... I hope you last more than the last boytoy they threw at me." She told Ataru with a mocking and extremely confident tone.

Kitten




Posts

: 7413


Join date

: 2010-03-05



Ataru's face went bright red at Angela's spectacular appearence. Like virtually any male in the arena, he was sensually captivated by the sexy nurse's show for the fans, as she had her slow, seductive way to walk to the ring.

Eventually, the girl was standing in front of him in all her glory, showing off a voluptuos yet well toned body. She was taller than her embarassed opponent too, which added a furtherly taunting touch to her mocking words.

"B-Boy toy...?? We'll see about that", he replied, trying to sound resolute but stuttering a bit. After all, he couldn't prevent his heart for bumping faster in uneased enticement in presence of such a stunning beauty, dressed like a teenagers' erotic dream, who was seemingly planning not only to defeat him, but even to make him into a helpless plaything.
"Damn keep focused stupid Ataru... she might be beutiful, but she still remains your opponent..", he thought to himself scoldingly. Easier said than done, answered another part of his mind, while Kaori could see his blushed cheeks.
Last edited by 157 on Tue Mar 01, 2011 1:00 pm; edited 5 times in total

wrestleryu




Posts

: 11360


Join date

: 2008-05-07



Kaori walked to Ataru, not in a combat stance but with the same seductive stride she had used to get in the ring. She stood in front of the boy and looked down at him.

"Ohhh pleaseeeee Ataru-chan...don't be mean" She taunted him, begging with a very cute tone. Kaori moved her right hand up and placed it on Ataru's chest right between his pectorals and started to caress him, while she looked at his body like a horny yet shy girl would. "Are you really going to fight me? You really want to hurt me? Put me down on the floor and twist my body in painful positions until I cry?". Kaori asked pouting. Her hand moving up from Ataru's chest to his neck, letting him feel her long sharp nails barely scratching his skin.

Kaori closed her face to Ataru's, lowering her body a little putting her cleavage in direct line of sight for the boy. "Pleaseee. Let me win... It is my first match in the league... I don't want to look like a lame fighter...and surely nobody will mind if the great Ataru loses one fight..." Kaori started to whisper softly so only Ataru could hear her in a vaery seductive tone. Finally Kaori's head ended over Ataru's left shoulder, her breasts just barely touching his chest, her lips less than an inch away from his ear, she whispered provocatively letting her tongue tip touch a couple of times the boy's ear. "If you let me win...I will reward you generously...in the lockers..."

Angela let the words echo in Ataru's mind as she stepped back with a cute smile on her lips, placing her hands behind her back to arch her body and let her perky breasts poke out.

Convinced that Ataru was surely defenseless by now, Kaori's smile quickly turned from cute into wicked and then she propelled her body forward putting all her stregth and weight behind her right arm that stretched right in front of Ataru's throat to nail him with a vicious clothesline trying to take him down to the canvas.

"Or maybe I'll just kick your ass myself!"

Kitten




Posts

: 7413


Join date

: 2010-03-05



"B-But but....", Ataru babbled in enticed embarassement, feeling for a moment like if he had lost all of his wrestling skills, mesmerized and confused as he was because of Kaori's toying with his mind.

Before he could snap himself out of her seductive spell, he was nailed by her vicious clothesline, getting grounded down onto the canvas where he groaned in a temporarily stunned state. So that, the evil sexy nurse could have her starting advantage on her ingenuous opponent.

wrestleryu




Posts

: 11360


Join date

: 2008-05-07



"Awwww. Poor little boytoy" Angela taunted as she stood over Ataru looking down at him still with a wicked smile on her lips. Then without further warning, Kaori let herself fall down to lay besides Ataru, extending her left arm aiming to hit Ataru with a vicious elbow drop right at the solar plexus.

Kitten




Posts

: 7413


Join date

: 2010-03-05



Angela's mix of taunting cooings and vicious moves was really messing up poor Ataru, so early in the match.
Though, he was fast enough to see her elbow drop coming, just in time to absorb it with his arms.
"Unghf... ", he groaned softly, ten trying to roll away from his opponent but his escape attempt was rendered clumsy by her arm covering and partly blocking Ataru's movements.

wrestleryu




Posts

: 11360


Join date

: 2008-05-07



Kaori landed on her back softly, specially aided since most of her weight was put behind her elbow that landed over Ataru. Although the boy managed the block the full impact it was enough to leave him stunned and when he tried to roll away, Kaori made sure he didn´t got far.

Kneeling on the mats quickly, the sexy nurse stretched her body to grab one of Ataru´s arms as the boy tried to escape, pulling the arm towards herself as she laid back, bringing her legs across Ataru´s chest, Angela trapped the boy´s arm against her crotch and pulled back applying a nasty armbar.

"come on baby, why are you trying to get away from me? am I not treating you good?"

Kitten




Posts

: 7413


Join date

: 2010-03-05



"Urgh...!!", Ataru would groan in reply, as Angela's smooth legs held him in place on the mats, allowing the sexy nurse to apply pressure to her vicious armbar.
In spite of the girl's distracting beauty and her deceiving cooings, sure thing his arm wasn't very happy of such "treatment".
Unable to wriggle his arm free as she had locked the armbar, the boy would try to make it less effective by pushing himself closer to Kaori, rather than trying to pull away.
If successful, such maneuvre would make it harder for the wrestling-nurse to apply an effective armbar bbut, on the other hand, would bring himself dangerously closer to the grip of her legs.
Last edited by 157 on Sat Mar 05, 2011 5:59 pm; edited 1 time in total

wrestleryu




Posts

: 11360


Join date

: 2008-05-07



Angela continued applying pressure on Ataru's arm, working it and punishing his elbow and shoulder. But when Ataru slid his body closer to Angela, the sexy nurse found that she couldn't hurt his arm as much as she would have liked. So she decided to change tactics. Angela let go the boy's arm and pushed it away at the same time she spread her legs. The white micro-skirt she was wearing stretched nicely giving her all the room she needed although it did nothing to hide her pink lace panties and Angela didn't really cared. Her only worry was to get her hands on Ataru's head and with a little hair pulling drag his head to her crotch, trying to place it between her thights to then close her legs around and trap the boy in her headscissors.

Kitten




Posts

: 7413


Join date

: 2010-03-05



Page 1 of 13 • 1, 2, 3 ... 11, 12, 13
---
Permissions in this forum:
You
cannot
reply to topics in this forum