Who is online?
In total there are
17
users online :: 3 Registered, 0 Hidden and 14 Guests :: 2 Bots
Diesel_Electric_Razor
,
LtLukas
,
Tarantulust
Most users ever online was
418
on Tue Jul 30, 2019 9:51 am
Champions & #1 contenders
Need Debut matches
Tue Sep 08, 2020 11:19 pm by Void Effect
Comments: 3
Looking for a hardstyle (or another type) hentai match
Tue Sep 15, 2020 7:48 pm by skip-stop
Hi hi everyone!
Skip-stop is in touch and I'm looking for a hardstyle (or another type) hentai match with my Lunara Ashmore and one of your characters!
Small side note: I would prefer Lunara to take victory
Here is the link to the Lunara's profile -
https://afwrpg.forumotion.com/t19698-lunara-jaguarundi-ashmore
And here is my Discord tag - skip-stop#4063
If you are interested, I will be glad to see your message
Thanks for your attention!
Comments: 1
Dice Tag Match for Casino PPV still open
Tue Sep 15, 2020 6:30 pm by Serpon
So in case you have forgotten, this is just a reminder that the Dice Tag Match is still open for the Casino PPV. So if anyone is interested, feel free to message me or leave a reply here.
Comments: 4
Page 1 of 10 • 1, 2, 3, 4, 5, 6, 7, 8, 9, 10
Joy Atreides - Age: 22; Height: 5' 6"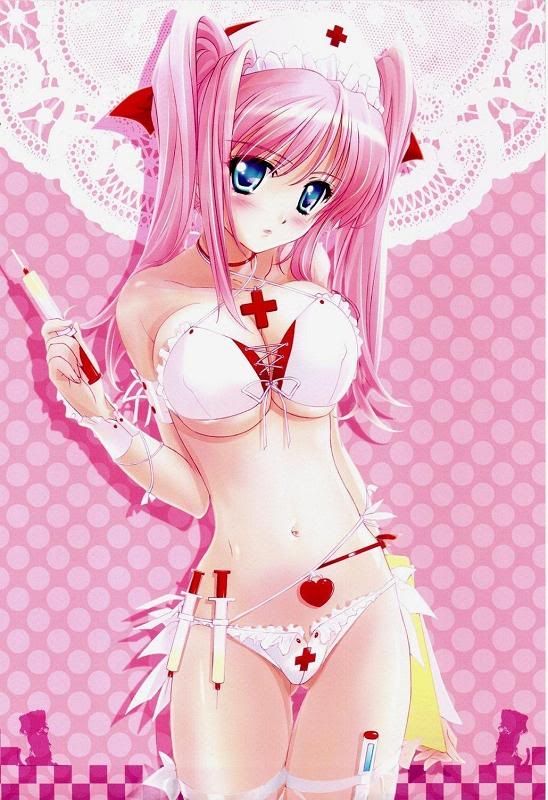 Nico Marelli - Age: 18; Height: 5' 5"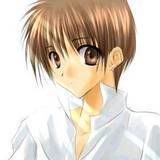 Nico was still a bit dazed after a night of sensuous dominating wrestling against the overwhelming Louise Heaven, and all he was wishing for now was a warm shower in his room, maybe some milk with cookies... and above all a good chance to rest and recover with no more crazy female wrestlers picking on him!
This thoughs crossed his mind while he walked his way to his dormitory, not taking notice that he was passing by the red cross of one of the AFW clinics... neither noticing that two playful and greedy eyes were spotting him.
Last edited by 157 on Sun Nov 13, 2011 1:58 pm; edited 2 times in total

wrestleryu




Posts

: 11404


Join date

: 2008-05-07



Joy was rather bored today and she was also rather horny at the moment as well. So Joy was sitting by the medical door looking for anyone that caught her interest and thats when she saw Nico walking by the door. Joy immediatly opened the door and she began to sneak up behind Nico with one of her needles drawn. Now as Joy neared Nico she jumped towards him and tried to jab the needle into the boys arm before injecting its contents into his system. Now the needle contained a powerful knockout syrim that once injected would knock anyone out in seconds.
Last edited by 157 on Sun Nov 13, 2011 1:54 pm; edited 1 time in total

d_ultsch




Posts

: 8305


Join date

: 2009-03-02



Before Nico knew what was going on, the warm, inequivocal sensation of a female body glomping him from behind was followed by a sharp puncture into his arm.

"H-Hey....w-who are you?? Why..?? ungfh...!", he protested, turning his head to see a cute-looking girl holding him, clad with a skimpy version of a nurse uniform.

The boy tried to break free, but all of a sudden his muscles felt like jello. "..w-what...the...??? unnhhhh...", he groaned, his struggles like cute, slowing down squirmings in Joy's clutches while his mind was quickly going foggy.
Last edited by 157 on Sun Nov 13, 2011 2:01 pm; edited 3 times in total

wrestleryu




Posts

: 11404


Join date

: 2008-05-07



Joy continued to hug Nico as her drugs began to take effect "Thats right just fall asleep in my arms little boy and when you wake up you will feel so much better" Joy smiled as she began to stroke Nico's hair to comfort him and help him fall asleep faster "Thats right just sleep, just fall asleep little boy"

d_ultsch




Posts

: 8305


Join date

: 2009-03-02



"U-uhhnnn....", was all Nico could reply to the lovely nurse as she soothed and caressed him into sweet surrender, letting him succumb faster to her charms.

Being teased like a little boy that she was reassuringly putting to sleep was quite the embarassing way to be kidnapped but it was not like he had a choice. Plus, the fact of being hugged by a beautiful and busty pink-haired nurse was not helping his will to fight back.

In a few seconds, the boy surrendered to the inevitable and went all soft and limp in Joy's arms, his head lolled onto her soft bosom as he closed his eyes with a surrendering sigh and slipped into unconsciousness.
Last edited by 157 on Mon Nov 14, 2011 9:17 am; edited 2 times in total

wrestleryu




Posts

: 11404


Join date

: 2008-05-07



As Nico fell asleep in her arms Joy giggled with delight "Oh this is going to be so much fun" The nurse said before dragging Nico back into the medical office where she had been watching him from. Joy was glad that none of the other nurses or medical staff were here at the moment and she gently laid Nico out on one of the beds before grabbing his arms and tying them to the bed frame. Joy then reached down and began to remove the sleeping boys pants before tying his legs to the bed posts as well "Ok then know i just need you to wake up" Joy then grabbed a needle from her nearby desk and injected it into Nico. Now this needle was filled with a serum to counter-act the previous injection which would mean that Nico could wake up by himself within a few minutes of the injection.

d_ultsch




Posts

: 8305


Join date

: 2009-03-02



The Italian boy is unaware of anything, floating in his drugged nap as the playful nurse takes him back to the clinic, tieing him up onto a medical bed.

A faint groan escapes from his lips when Joy injects him with the counter-serum, and in seconds the boy is squirming and mumbling, slowly coming to his senses.
The boy will then meekly try to stand up, only to realize that his limbs can't move.
"Unhhh... w-what...? nghh...", he murrs still in a dazed state, his blurring vision starts to focus onto the satisfied figure of Joy who's watching over her prisoner.

"...lovely pink hair, super-cute face, and a skimpy nurse uniform showing generous...*gulp* breasts... she's the girl who knocked me out!!", Nico realizes with a deep blush of his face as his mind emerges from the fogs of unconsciousness. "H-Hey who are you...? W-Why am i here..?", he asks in concerned confusion, tugging at his binds again, to no avail.

wrestleryu




Posts

: 11404


Join date

: 2008-05-07



Joy watched her captured prey slowly begin to wake and as he struggled weakly against his bonds she smiled and answered his question "Well my name is Joy and i am here to nurse you back to health." Joy said as she sat down on a chair next to Nico. "You were so exhausted when you walked by my office that you collasped by my door and i brought you in here to make sure you are ok" Joy said lying to Nico but her voice would sound so innocent as she said it.

d_ultsch




Posts

: 8305


Join date

: 2009-03-02



Still dazed from the slight effects of his recent sedation, Nico was easily trickable by the innocent voice and the cute looks of Joy.

He remembered about the lovely pink-haired girl cradling him in her arms and soothing him to sleep, but after all she was wearing a nurse uniform ("well... kind of", he thought blushing at her bikini-like uniform).

"Uhnnn... w-well... it all makes sense i guess, and thanks for taking care of me. So....since i'm feeling good now, would you please untie me??!", he flushed tugging fruitlessly at his bindings, concerned at the suspicious idea that something was wrong in the situation.
Last edited by 157 on Wed Nov 16, 2011 12:23 pm; edited 1 time in total

wrestleryu




Posts

: 11404


Join date

: 2008-05-07



"Well i don't think i can do that" Joy said as she looked down at Nico "I need to make sure you are healthy and i can't untie you because you might be dangerous" Joy said heading back to her desk and grabbing some medical supplies "So what test should i run first?" Joy said holding up a clipboard and looking down at her restrained patient.

d_ultsch




Posts

: 8305


Join date

: 2009-03-02



Page 1 of 10 • 1, 2, 3, 4, 5, 6, 7, 8, 9, 10
---
Permissions in this forum:
You
cannot
reply to topics in this forum