Who is online?
In total there are
37
users online :: 19 Registered, 0 Hidden and 18 Guests :: 2 Bots
acuya
,
BloodstalkerZ
,
Cicilia
,
Daaharu
,
Diesel_Electric_Razor
,
Edmund
,
FairyGirl
,
Harrier
,
Iceman
,
jadeitehx
,
Kelsea
,
killcarrion
,
M.J.Caboose14
,
Mart-Kos
,
Nelv
,
Panda
,
Teenwrestler
,
The Riders
,
Yori
Most users ever online was
418
on Tue Jul 30, 2019 9:51 am
Champions & #1 contenders
Looking for a short match
Sat Jul 11, 2020 12:21 pm by Kelsea
I'll be looking around for a short one off match for my test character
Chantelle Lafleur
against a male heel character in more or less a onesided battle. PM me if interested
Comments: 0
Killer King
Sat Jul 04, 2020 5:58 am by KillerV
Looking for female opponents to lose against Killer King, willing to discuss about it...
Thanks in advance.
Comments: 0
Summer Splash start date reminder
Tue Jun 30, 2020 7:13 pm by Old_Man_Tai
Summer Splash starts on July 15th this year.
After the poll that was taken, we decided to push SS back a little this year, to give people more time to get stories together given the pandemic.
With July around the corner, we decided to give a couple extra weeks and start SS halfway through July, just to give people some more time.
Comments: 0
Page 1 of 8 • 1, 2, 3, 4, 5, 6, 7, 8
Bed Wrestling match - best 2 out of 3 rounds. Win via submission or KOLisa Giordanni - Age:18; Height: 6' 0"
VSOkami - Age:19; Height: 5' 8"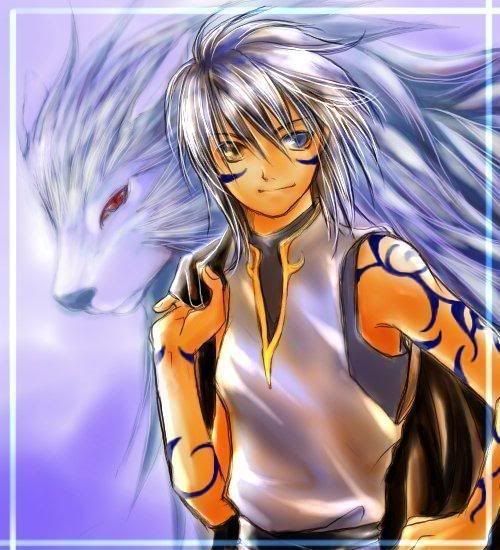 Outside from the door of Lisa's room, Okami was panting in the useless attempt to cool down his nervousness.
Having received a sweetly scented letter from Lisa Gordanni earlier that same day, he had gladly read that she had enjoyed their first tussle, and was willing to invite him at her place for a bed-wrestling rematch, best 2 out of 3 rounds. "Yay a bed-wrest..... ugh... w-what???!!!". His face had went bright red at the realization of the quite embarassing location she had chosen for their...fight.
But there was no way he would drop a chance for a rematch with Lisa: meeting her in her room would surely make things harder on the silver-haired boy, but also very exciting. Thus, he had promptly sent her a positive response, and now here he was, trying to calm down his heartbeat and breathing pace.
With a confused mix of nervousness and expectation, Okami would finally knock at the door, wearing sport jacket and matching pants... and a pair of spandex boxers for an incoming wrestling match that would probably have the contenders in their underwear... which made Okami blush at the mere thought of it.
Last edited by 157 on Thu Jun 14, 2012 10:58 pm; edited 1 time in total

wrestleryu




Posts

: 11180


Join date

: 2008-05-07



Lisa could feel the hot water flowing on her body as she takes a shower in her apartment. Closing her eyes, she remembers the fight she had against Okami and smiles as she would soon meet him again. And, what was even better, they would battle in the brunette's bedroom.

"Can't wait to see that boy again!"

Finishing her shower, Lisa goes to her bed and starts applying some massage oil on her skin. She wanted it to be smooth and perfumated for her "match". She chooses one of her lingeries, a pinkish-purple one, and lays on her bed, looking to the clock: 10:30 p.m.

"He should be arriving soon!"

Soon, she hears footsteps at the corridor, and then she hears the door knocking.

"Come in, it's open!"

WrestlerAngel




Posts

: 1096


Join date

: 2012-02-13



"H-Hello Lisa, may i enter..?", an increasingly flush-faced Okami would ask as he took a deep breathe and walked into Lisa's room.
"Hope it's not too early, i hate to have a lady wai....t...", .

The boy remained as freezed in place, but boiling in the inside at the heavenly vision of Lisa laying onto her huge bed, her tanned skin glistening with the slight hints of the oil she had massaged all over her body, making her appearance even more astonishing.
And, a lovely lace lingerie barely containing her exuberant curves to complete the entrancing effect on the poor boy.

If Lisa was wishing to see the effect that her beauty could have on Okami, his cute and funny freezing in place with a red face was probably enough of an answer.
Though, he finally managed to babble out his feelings "G-GASP... s-should i believe that you're real... Lisa-san?", he asked.
Lisa's good wrestling skills and awesome fighting spirit, along with her overwhelming beauty had taken the best of Okami during their first match... but her looks now was even more stunning: Before her perfect, curvy body laying alluringly on her bed, and her beautiful smile, Okami could not help but feel as hopeless as a teenager in front of his dream girl.
Last edited by 157 on Wed Apr 04, 2012 11:15 am; edited 1 time in total

wrestleryu




Posts

: 11180


Join date

: 2008-05-07



Lisa smiles as the silver-haired boy enters the bedroom. As expected, he blushed when she saw her all oiled up, and, knowing that she was making him nervous made the Italian brunette excited, also blushing a bit.

"Of course I'm real, but what I don't know is why you have so much fabric on you!" Lisa says, laughing a bit.

She gets up from the bed and goes catwalking slowly to Okami, hoping he would let her closer, so she could start taking his jacket and, after that, throw him to the bed.

WrestlerAngel




Posts

: 1096


Join date

: 2012-02-13



"W-Well you know... it's not like i could walk through the hallways in my underwear and...e-eeep....!"
Okami's silly explainations would be interrupted by Lisa seductively throwing him back first into her plushy bed, thus displaying the tribal tattoo covering part of his naked torso as he looked up at the voluptuous brunette with both expectation and slight intimidation at her playful 'predatrix' attitude.

"W-Wow... i-intense..". With flushed face the Japanese boy tries to get up into a kneeling stance, but Lisa might probably capitalize his enticed nervousness to take a good starting advantage on him.

wrestleryu




Posts

: 11180


Join date

: 2008-05-07



"You know you look so cute when you're nervous, Okami?" Lisa says as she stares at the boys face, holding his stripped jacket and smiling lewdly. The brunette usually don't play like that with an opponent, but he was at her place, so she was feeling like a lioness gazing at a poor cub that enters her den. And, besides that, there were no crowd, so she could be really more kinky. And the Italian was planning on doing that.
Then the boy tries to stand on his knees at the bed. Lisa laughs and pushes his bare chest with one hand, gently but also firmly.

"Hey, what's the hurry. I haven't set up my rules yet!"

She throws him back to the bed and says:

"This is a 2/3 fall match, as I already informed you on my letter. But I didn't tell you how the falls are going to be scored, right?" The Italian girl smiles, then says: "By stripping each other! I have bra and panties, and you have your pants and underwear. Whoever strips the other first wins!"

WrestlerAngel




Posts

: 1096


Join date

: 2012-02-13



"U-Ugh.... f-fair enough...", the boy would flush at Lisa's playful scolding. Pushed back into the fluffy mattress, Okami's senses are promptly invaded by the sweet aroma premeating Lisa's bed, causing him to feel a bit light headed.

With the voluptuous frame of the Italian brunette towering over him in all her female glory, Okami definitely feels like a goofy and nervous little boy as Lisa leisurely explains her naughty rules for their match.

"H-Heh... that might be interesting...", Okami would admit with a mix of nervousness and expectation. "...it almost sounds like you are eager to be stripped off by me, Lisa-chan", he finally winked, as in playfully challenging Lisa.
Last edited by 157 on Sat Apr 14, 2012 10:55 am; edited 1 time in total

wrestleryu




Posts

: 11180


Join date

: 2008-05-07



Lisa smiles as she hears that boy saying that she wanted him to strip her. She didn't want to wrestle a helpless kid, like he was a toy. Instead of that, challenge is what Lisa was really keen on. Even if they were going to try something as unusual as a mixed strip match, the tall young woman was eager for competition.

"Sure, I am. But I really doubt you gonna win against me. Show me what you've got!" The brunette answers.

The Italian girl, after that, jumps into the bed to get closer to her opponent. She would go and try to mount over the silver-haired boy, from where she would start to spread his legs with her thighs, if she manages to do so.
Last edited by 9563 on Sat Apr 14, 2012 10:26 pm; edited 2 times in total

WrestlerAngel




Posts

: 1096


Join date

: 2012-02-13



"Sure thing... let's go! Ugh....!!!". In spite of his energetic self-encouragement, Okami was caught offguard and offbalance by Lisa's first maneuvre.

With the voluptuous brunette making good use of her size, Lisa would effectively get him into her grapevine lock, stretching Okami's legs with her thighs.

"Unghh...", he groaned as Lisa used her superior flexibility to stretch Okami's legs, causing the boy to squirm and struggle in the uncomfortable position.

wrestleryu




Posts

: 11180


Join date

: 2008-05-07



Lisa jumps over the silver haired boy, pinning her smaller opponent under her curvy body. She smiles as she grinds her crotch gently against his.

"So, after you're naked, we could do some fun, don't you think?"

The brunette was finding that match really interesting, because it would surely lead to a win-win situation with that cute guy, no matter who wins. So she was only keen on having fun that night.
But that doesn't mean that she was going to make things easy for Okami, and hoped that he wouldn't go light on her too. Out of nowhere, she moved one hand to the boy's neck, pressing it hard with her fingers, in a chokehold.

"But for now, we will fight!"

WrestlerAngel




Posts

: 1096


Join date

: 2012-02-13



Page 1 of 8 • 1, 2, 3, 4, 5, 6, 7, 8
---
Permissions in this forum:
You
cannot
reply to topics in this forum