Champions & #1 contenders
I'm back
Tue May 19, 2020 11:48 pm by Ragdoll_Jobbers
Hey everyone! I'm back. My grandparents are safe now and I have been able to get some free time again. I look forward to RPing and talking with everyone again.
Comments: 2
Cicilia De'Reignhardt: Looking for a Match
Tue May 19, 2020 5:41 pm by Cicilia
Comments: 0
Rookie Avalanche Event
Mon Oct 09, 2017 11:37 am by Serpon
Rookies of AFW, are you trying to get your character in big events?  Well look no more, we have an event for you that will start in Avalanche.  What kind of event you ask, well we do have some ideas but we want your feedback as well.  I will be giving out suggestions but these are just suggestions, if you guys want to do something else, we can do something else.  For those of you who are wondering what is considered a rookie, anyone who has been around for less than two years or has less …
[
Full reading
]
Comments: 31
Page 1 of 6 • 1, 2, 3, 4, 5, 6
KO handcuff match: winning wrestler gets to handcuff the loser and take them away for a "detention" time at their placeMs. Gabrielle Camille "The Teacher" Garcia - Age: 25; Height: 5' 8"
VSNico Marelli - Age: 18; Height: 5' 4"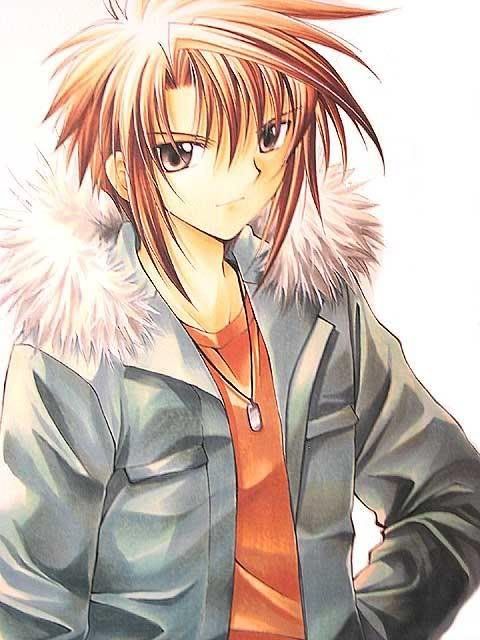 Nico was on his personal quest to become a stronger and more skilled wrestler, after suffering several defeats and very few victories in his early times at Sex Wars, which was now called "Tension".
In order to fulfill his purpose, the boy had become quite a frewent visitor of the Gym, also deciding to wear a more assertive... or someone might say 'bratty' attitude.
Like that, the cute Italian boy was arranging the coed gym as he liked in a early, apparently lonely afternoon: leaving his towel, his soft drinks, his sport bag here and there around the machines during his workouts. "MMnnrr... nothing his better than having workouts without other annoying people around.." , he let out a lazy groan, stretching himself onto a bench.
Last edited by 157 on Mon Jun 11, 2012 9:04 am; edited 2 times in total

wrestleryu




Posts

: 11069


Join date

: 2008-05-06



A panting, sweaty woman wearing a white small tank top and even smaller black shorts came running to the gym, finishing her jogging, but dressed almost like she just came out of the swimming pool.
"Ahh...training is such a drag..." says Ms Garcia to herself as she drank a bottle of water and entered the Tension gym. She didn't like to train, but the managers told that she would have to improve her skills if she wanted more matches. It would be a waste of money if they kept a Dominatrix in Tension that would lose all rough wrestling matches due to lack of training.
"That's just not my...style..." In fact, Gabrielle wasn't a sadist. She enjoyed much more playing with other people erotically than trashing them physically, and that is how she won her last match. "Well, orders are orders, at least I guess the gym is empty now, so I can freely use all that stuff..."
But as she reached the equipament area, she heard noises, like groanings. She looked around and saw a towel, some bottles and a bad around the place. "Wow, what a mess." There was a guy sitting on a bench, apparently resting. There was weights and irons scattered all over the floor. That got the woman upset. She walked angrily to the kid and tapped on his forehead.
"Hey! You, kid! Get up and get your stuff! Look the mess you made here!"
Last edited by 9563 on Wed Jun 13, 2012 2:36 pm; edited 2 times in total

WrestlerAngel




Posts

: 1096


Join date

: 2012-02-12



"Mnnn... who..? Hey take it easy...i'm going to pick'em up in a minute okay?", Nico would respond, still not moving to do it. Actually his mind was silently adding "Such annoyance, can't she start with some other machines instead?" .

Like that, the young Italian boy would lazily turn to the origin of those protests with a slightly annoyed face... only to find himself before a beautiful girl, lady-like looking in a way, with that skimpy black two-piece gym gear straining to contain her exhuberant curves.

"W-Wow.. gorgeo... *blushes* ...erm i mean.... what's with this 'hey kid' and 'get your stuff'??? I'm not a schoolboy in your classroom, lady".
Stunned by Ms.Garcia's voluptuous beauty towering over him, the boy still kept the cocky act, not wanting to be lectured like that by anybody, not even a sexy woman like this mysterious brunette.
For that reason, Nico was not moving by purpose, willing to let her know that he was not going to take orders as he kept the relaxed laying position.
"Name's Nico by the way, nice to meet you", he added with a smug grin.

wrestleryu




Posts

: 11069


Join date

: 2008-05-06



Ms Garcia's eyes widened as she noticed that he was a really young boy. He must be 15 or something like that, so he would not be a wrestler. And he was really cute too!

But the brunette frowned, finding that whole situation really weird. How did that kid entered the AFW complex without being noticed? How he was able to slip past into the gym, and why no one come to get him as the gym had several cameras?

"Hey, kid. This is no place for you. The gym is exclusive for AFW wrestlers. So I'd suggest you to begin cleaning the mess you've made, or I'll call the security and your parents!"

Seeing that he refused to get his stuff, Ms Garcia frowned and stood over him, hoping that her threat would make him change his mind, not knowing that Nico was also a wrestler in AFW.

WrestlerAngel




Posts

: 1096


Join date

: 2012-02-12



"Ehhh??? W-What's with that 'calling my parents' ???", Nico would snap, quite annoyed that the voluptuous beauty seemed to really have mistaken him for a teen boy.

"I informe you that i'm a regular at AFW, and by the way i have not seen my parents in Italy in the last 6 months!", he continued, then raising an eyebrow to add:
"if anything, i'll give you that you're right about one thing: this gym is for AFW athletes, so i wonder how the security allows a mature lady to come inside", he winked, willingly teasing Miss Garcia now.

"Well, you're still good-looking in any case, so i won't report it to the security, just make yourself at home and let me continue with my wrestling workouts ok?", he finally said dismissively. Actually, Ms.Garcia was way much more than just 'good-looking' to Nico's young and excitable eyes, but she had degradated him by calling him a 'kid' so he wanted to keep the cocky act in response.

wrestleryu




Posts

: 11069


Join date

: 2008-05-06



Ms Garcia's eyes widened. That young boy...was a wrestler?! "Wow, I wasn't expecting that..." the curvy brunette tought, as he angrily replied, revealing to be part of the Male Rooster. But the surprised expression turned on an angry frown when he said that she was too old for the Gym.

"Hey, what do you mean? Are you blind or something? Can't you just see the awesome female physique that is standing right in front of you?" says Gabrielle, giving a quick turn around and exhibiting herself to the kid. Even not liking to train, the brunette managed to keep herself fit. Truth is, her body didn't have the muscles of real fighters, instead it was curvy and feminine. But the exercise routine that Ms Garcia had got her body toned and firm.

"But I guess that just mean you don't like girls, haha... and, by the way, I'm also a wrestler, so you better behave and grab your stuff before I squash you like a bug with my wrestling moves." the teacher said, with a firm and bossy expression.

WrestlerAngel




Posts

: 1096


Join date

: 2012-02-12



Nico's face flushed, partly at Gabrielle's taunting threat, but mostly to how she flaunted her sexy body at him to prove her point.

"W-Well i'll give you that you're quite a hot lady...", Nico would say thinking that she looked like a sexy teacher from some b-movie... which was actually not so far from reality. "....But come on, squash me?? I don't think so", the Italian boy would reply, unyelding to her stern commands.
Though he felt a little bit uncomfortable and intimidated at her sensually imposing presence, Nico was convinced that the voluptuous woman could not keep up with his speed after all.

Then his male ego, clearly bigger than his body, would decide to definitely put the boy into troubles. "BUT, you can always try of course. We have the ring and the whole gym for us after all, so i'll let you pick any kind of match you will like... unless you were just bluffing about being a wrestler", he said looking up defiantly at the clearly taller Ms.Garcia.

wrestleryu




Posts

: 11069


Join date

: 2008-05-06



Ms Garcia smiled. As expected, he was getting embarassed and intimidated by her attitude. It wouldn't be the time that she would let a brat get into her head, but what was happening was just the contrary: she was making him unconfortable...and probably excited, by the expression on his face.

But Nico wouldn't just stop acting like a brat. "Oh, so we have a cocky one here! Let's do like this: if you beat me in a wrestling match, I'm going to clean up your stuff...and be your maid for the rest of the day!" She says, laughing and then adding: "but I doubt that will happen. Ah, and it won't have any rule. The match will only stop when one of us pass out cold. You want to make it hard? I'm making it harder for you."

The teacher then walks towards the ring, expecting the boy to follow her, and that would probably happen, as she paraded her curves in a sensuous and provocating way, the swaying of her large hips contained by her small black shorts invinting the kid to follow the woman.
Last edited by 9563 on Thu Jul 05, 2012 12:16 pm; edited 1 time in total

WrestlerAngel




Posts

: 1096


Join date

: 2012-02-12



"O-Ok... i'm up for this!", Nico would promptly respond, his face flaring.
The idea of possibly having such a sexy woman for her maid, even for one day was incredibly arousing but made him enrvous at the same time, which was probably planned from the cunning woman as she was probably playing mind games with his teenage erotic fantasies.

"By the way, my name is Nico, nice to meet you... and may i ask the name of my soon-to-be maid? Because i am sure i'm going to ...wi....n...u-ugh...".
Nico's teasing little speech would be quite messed up by the gentle movements of Ms.Garcia's hips beckoning him to follow with their hypnotic swaying.

As the young lad joined her onto the ring all-red faced, Gabrielle already knew that under his bratty and cocky act Nico was an easily embarassed little boy after all.

wrestleryu




Posts

: 11069


Join date

: 2008-05-06



Ms Garcia, while walking to the ring, looked back a couple times and noticed him staring at her booty. That got the brunette excited, young brats were just like her type, and she would enjoy it even more when she make him sleep like a baby.

"My name is Gabrielle, but for you is Ms Garcia. I used to be a teacher, but I guess it's time for me to get back to that job, as I'm going to teach you a lesson!"

"That's gonna be my special lesson for you, kiddo..." she thinks as she reaches the ringside, climbing it in a sensuous, insinuating way. The teacher goes to the center of the ring and turns around to see a red-faced, embarassed Nico. She smiles: "What's the problem? Not used to see a hot 'mature lady'?" Gabrielle mocked. She gets on a fighting stance, and says:

"Ding dong!" simulating the bell. The brunette circles Nico for a bit, licking her lips in order to tease and embarass him more, until she rushes and grabs his shoulders. If she succeeds, she is going to try for a quick take-down, sweeping his legs and sending the brat to the ground.

WrestlerAngel




Posts

: 1096


Join date

: 2012-02-12



Page 1 of 6 • 1, 2, 3, 4, 5, 6
---
Permissions in this forum:
You
cannot
reply to topics in this forum