Who is online?
In total there are
40
users online :: 11 Registered, 0 Hidden and 29 Guests :: 1 Bot
acuya
,
Kelsea
,
killcarrion
,
LunarWolf
,
M.J.Caboose14
,
Old_Man_Tai
,
OmegaVan0
,
pu-level-up
,
wrestleryu
,
Yori
,
yummybunny
Most users ever online was
418
on Tue Jul 30, 2019 9:51 am
Champions & #1 contenders
I'm back
Wed May 20, 2020 4:48 am by Ragdoll_Jobbers
Hey everyone! I'm back. My grandparents are safe now and I have been able to get some free time again. I look forward to RPing and talking with everyone again.
Comments: 2
Cicilia De'Reignhardt: Looking for a Match
Tue May 19, 2020 10:41 pm by Cicilia
Comments: 0
Rookie Avalanche Event
Mon Oct 09, 2017 4:37 pm by Serpon
Rookies of AFW, are you trying to get your character in big events?  Well look no more, we have an event for you that will start in Avalanche.  What kind of event you ask, well we do have some ideas but we want your feedback as well.  I will be giving out suggestions but these are just suggestions, if you guys want to do something else, we can do something else.  For those of you who are wondering what is considered a rookie, anyone who has been around for less than two years or has less …
[
Full reading
]
Comments: 31
Page 1 of 7 • 1, 2, 3, 4, 5, 6, 7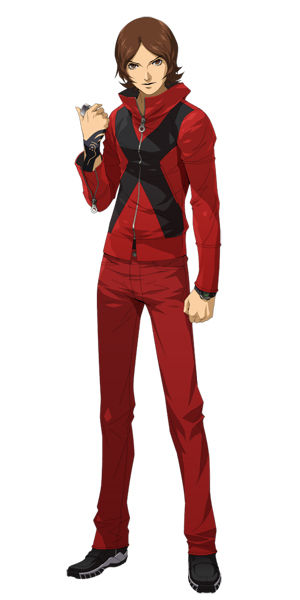 A young man was sitting in a small apartment overlooking Tokyo, he was a young man who was leaving his teens and had.....Knowledge of the supernatural.
"Are you sure of this place Jenny?" asked the young man, his name was Ryan Carlson. A witch hunter by trade and swordsman on the side.
"Positive, my magic hasn't failed you yet." Said Jenny in response, she was Mr Carlson's lover and a half human half cat who was adept in the ways of magic.
Ryan Carlson sighed in response and stood up, grabbing hold of a katana that lay on the nearby desk.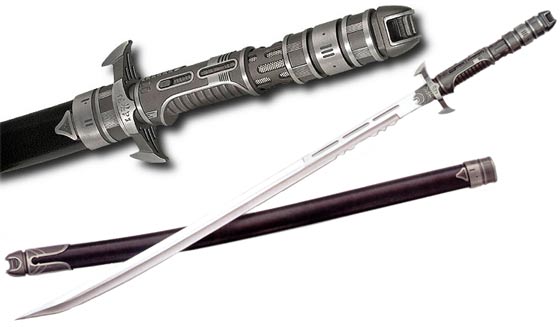 He then smiled at his girl and said "Beam me up then."
Jenny whipped out her old spell book and began chanting in Latin while Mr Carlson sat down on the floor, waiting for the teleportation spell to kick in. He had heard rumours among the magic community in regards to some kind of island, supposedly monsters of great shapes and sizes resided there. Mr Carlson had been able to locate this island and decided to travel there to train, after all he had seen and dealt with the worst that the magic world had to offer. How bad could those monsters be? He had his enchanted katana that housed the soul of a famous witch hunter who saved his life countless times.
Sure enough once he opened his eyes he saw where he was, it was in the center of the island as he had requested.
He stood up to his full height and smiled as he took it all in. "Reminds me of the Scottish highlands back home." he muttered to himself.
Just then the handle of his blade let out a glow and that signified danger nearby. Mr Carlson quickly turned his body to see several of this monster sprinting towards him!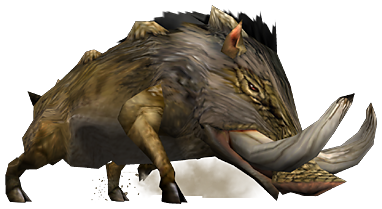 He lept into the air and drew the blade of Asura, stabbing the blade into the nearest Bullfango's head. He rolled off it as it's carcass slid along the ground. Turning his attention to the other two they rushed towards him. He gracefully sidestepped one and then lept over the other.
The two were a fair distance away from him, he stood with his blade glowing. His eyes shut as he combined his will with that of the soul inside his blade. Opening them again he performed a slash sending a large shockwave towards the two monsters, sending them down a hill where their necks were broken.
Ryan Carlson sighed and placed his sword away, he looked around and said "Whoever's there come on out, I don't like being watched...."

Deus001




Posts

: 5864


Join date

: 2013-04-18


Age

: 25


Location

: In a secret place in Edinburgh.



Last edited by 10727 on Fri Nov 15, 2013 11:56 pm; edited 1 time in total

kiranar




Posts

: 2110


Join date

: 2012-08-14


Age

: 39



When he heard the loud roar, Mr Carlson merely rolled his eyes. He knew what that meant, some kind of monster supernatural or otherwise was going to attempt to rip him a brand new behind.

As he turned to face the source of the noise he grunted and covered his ears, this was certainly being problematic.
Then as the roar subsided and the creature gathered a fireball in it's mouth he readied his enchanted blade to slice the attack in half when he heard a loud bang from afar.

As the monster fell to the grass Ryan turned to point his blade at the shooter when he noticed the outfit the person was wearing, he had met a number of foes with bizarre outfits. Being a witch hunter and a supernatural janitor in general tended to bring a lot of odd elements to the table. But this person looked like a walking fish person, the young man really had to resist the urge to laugh here.

When he heard her words he frowned and said "You could fire that gun, but by the time you pull the trigger I wouldn't be there."

Then when the cats started on the body of the monster he looked at them, cats in general tended to remind him of his girl Jenny. She was half cat so it was no surprise. Then he heard the woman speak and he put away his blade saying "Well all those methods sound lethal and I'm already in a relationship anyway. Lead the way whoever you are." as he would follow her.

Deus001




Posts

: 5864


Join date

: 2013-04-18


Age

: 25


Location

: In a secret place in Edinburgh.



She would head into the tent to remove her armor to change into her long pants boots and her open vest with a wrap to steping out with her tan toned body as she gets out a roasting spit as the cats help start the fire knowing as if having a guest at camp isn't that unusual. She will ask " what brings you to this island looking for the next huge hunting kill, rare ore, plants, or just hiding from your enemies?" She turns and meows a few things as the cats all nod moving away to set up transportation for the parts they harvested to the guild hall as she starts to roast a huge slab meat turning it slowly as she adds spices to it as cooks. She will say " I seen too many weak visitors arrive here from the main port that passes me missions for out here to visitors from other lands like you end up meals for the monsters like that Rathlos you seen.

kiranar




Posts

: 2110


Join date

: 2012-08-14


Age

: 39



Mr Carlson walked with this odd woman to what appeared to be her base camp, he had his arms folded and his blade on his hip.
When she walked into her tent he said "I'll just wait here for you."

After the person walked out the tent he nodded his head and said "I'd change my outfit too, but I only got the one right now." giving some casual dialogue.

When he was asked why he was here he said "A test.....The monsters I hunt tend to be.....Supernatural in nature, I heard about this place from the.....Magic society. Figured it was a good chance to test my fighting skill. The name's Ryan Carlson by the way, any chance I can get yours?"

The young man then sat down on the grass and said "I can see there's never really a dull moment here, maybe I should bring my crew here sometime." grinning after that.

Deus001




Posts

: 5864


Join date

: 2013-04-18


Age

: 25


Location

: In a secret place in Edinburgh.



She will continue to roast the meat as she casually says " check the chest in the tent it has clean cloths left over by others who fell to the other inhabitants to the island. The Felynx return with fish and veggies as she pauses the roast to add all the fish the cats retrieved along with the veggies for their meal as she cooks them along side the meat. When the meat is finished she will remove it so she can draw a knife and start slicing it into equal portions to share with him as she says " only way to communicate with the outside world is floating a balloon with the messaged tied to it or felynx hot air balloon which is risky either way. She finishes cooking the fish and veggies as the other Felynx returns fast meowing about an unusual ship approaching the island as a faint sound of a burst of lightning from the direction of coast as she says" well I guess I have to go see if there is any survivors which is highly unlikely because of what attacked the boat." She will head into the tent going to her chest of gear changing into a different set of armor then drawing out a sword and shield that has heat seeping from the tiny slot between the hilt and sheath.
http://images3.wikia.nocookie.net/__cb20091230101432/monsterhunter/images/thumb/a/a0/Lagiacrus-Blademaster.png/216px-Lagiacrus-Blademaster.png
"/></a>
http://images1.wikia.nocookie.net/__cb20130713203854/monsterhunter/images/9/92/MH3U_Blazing_Falchion.png
"/></a>
She will say " stay here this thing is too dangerous for rookies to fight which I seen too many die to its nasty electrical attacks more than its claws or teeth" as she meows out some orders to the cats to join her when she is done with medical supplies.

kiranar




Posts

: 2110


Join date

: 2012-08-14


Age

: 39



Mr Carlson kept his arms folded as this woman went on with her tasks. "Domo." he said as he has a part of the meat, he never could turn down free food.

Ryan Carlson went on with "Nice gear, this thing I'm wearing is armour too. Can take a high velocity round to the chest and just lightly tear the fabric, still hurts like fuck though.

After being told to stay he shook his head and said "Are you kidding? I've fought supernatural demons and took their heads off, besides I've kicked the bucket more than once. But this baby here saved me." showing his enchanted blade that housed the soul of a witch hunter.

"Lead the way." he said bluntly.

Deus001




Posts

: 5864


Join date

: 2013-04-18


Age

: 25


Location

: In a secret place in Edinburgh.



She shakes her head and says " if you plan to go stay back I can handle a regular and even a ivory side breed which is by far more lethal my armor is made from the regular breeds scales and hides. She starts taking off down the path to the beach if you follow her she will stop at the edge of the beach motioning for him to stay here as they see what attacked and left the shit in a sizzling wreak.
http://images4.wikia.nocookie.net/__cb20111020090929/monsterhunter/images/thumb/9/9a/MH3G-Lagiacrus_Subspecies.png/300px-MH3G-Lagiacrus_Subspecies.png
"/></a>
She will say " I mean it stay here a regular is bad this thing is most powerful version I encountered catch a single lightning orb in your armor will piss the spirit in your blade off because you will need to be raised again because those blasts do more than sting a little. She watches the wreak and adds " I doubt there was any survivors from the attack because of all scorch marks you can see on the sides of the ship."

kiranar




Posts

: 2110


Join date

: 2012-08-14


Age

: 39



Mr Carlson let out a huff of disappointment, but then he threw his arms up and said "Well if you insist, but if it comes anywhere near me I won't be able to resist letting breathe outa hole in it's neck."

With that the young man would sit down and draw his blade, resting it on his shoulder Asura spoke to him with "Why do you hesitate? I wish to test my will and mettle against these beings!"

"You must wait my friend, I have my eye on the toughest of them. I will test her to see if she would be a good ally in the future fights." he thought back.

"Well don't just stand there madam, display to me the power you so claim to have." the supernatural hunter would say as he sat there.

Deus001




Posts

: 5864


Join date

: 2013-04-18


Age

: 25


Location

: In a secret place in Edinburgh.



When he agrees to stay put she will take off quietly toward the sea serpent jumping toward it as you hear a sizzle as it slashes into the hide of the lagiacrus making it howl in pain as you see nasty burns in the wake of her slashes. The fight goes on for at least 15 minutes with her still taking a few slash hits from the claw for minor hits then chopped off its tail before it slams into to her to knock her backwards so it could quickly dive into the ocean and swim away fast leaving her extremely pissed that it got away quite hurt from the battle. The Feylinx quickly scamper to her to treat her injuries as she shouts " you wont get away next time you ivory worm" as they bare dodge out of the way from a large ball of lightly hits the ground right where they were just siting turning it to glass.

kiranar




Posts

: 2110


Join date

: 2012-08-14


Age

: 39



Page 1 of 7 • 1, 2, 3, 4, 5, 6, 7
---
Permissions in this forum:
You
cannot
reply to topics in this forum