Champions & #1 contenders
Dice Tag Match for Casino PPV still open
Tue Sep 15, 2020 6:30 pm by Serpon
So in case you have forgotten, this is just a reminder that the Dice Tag Match is still open for the Casino PPV. So if anyone is interested, feel free to message me or leave a reply here.
Comments: 4
Need Debut matches
Tue Sep 08, 2020 11:19 pm by Void Effect
Comments: 1
I'm baaaack~
Tue Sep 22, 2020 5:27 pm by ChateauDame
Hey everyone!
I think it has been just little over a month and a half? Sorry for the delay all around on everything but I had a drastic life change so a lot of things changed for me. Now that I am settled in again, I can finally have free time again. So I get to come back to hobbies like writing.
For those that I have RPs with, give me a little time and I'll have responses up. For those that I do not have any, I have a number of new characters still in mind so I'll be looking to make them.
[
Full reading
]
Comments: 2
Page 1 of 6 • 1, 2, 3, 4, 5, 6
Previous match: [url=http://afwrpg.informe.com/forum/showdown-f91/aoi-tamazaki-vs-ryuke-toranami-t9879.html:2op9oyac]Aoi Tamazaki vs. Ryuke Toranami[/url:2op9oyac]
Next match: [url=http://afwrpg.informe.com/forum/showdown-f91/mark-the-dragon-jagger-vs-kelli-divanetti-t9877.html:2op9oyac]Mark 'The Dragon' Jagger vs. Kelli DiVanetti[/url:2op9oyac]
[align=center:2op9oyac][url=http://afwrpg.informe.com/forum/sex-wars-roster-f11/emi-t4100.html:2op9oyac]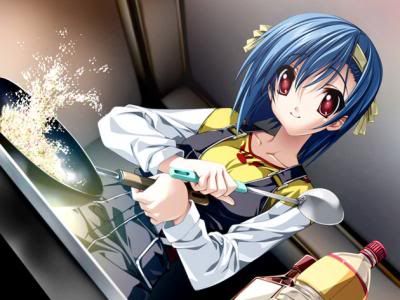 [/url:2op9oyac][/align:2op9oyac]
[size=200:2op9oyac]
[align=center:2op9oyac]Emi Keyes[/align:2op9oyac]
[align=center:2op9oyac]Vs. [/align:2op9oyac]
[align=center:2op9oyac]Zak Ansara[/align:2op9oyac]
[align=center:2op9oyac][url=http://afwrpg.informe.com/forum/tension-pro-males-f60/zak-ansara-t9488.html:2op9oyac]
[/url:2op9oyac][/align:2op9oyac]
Match Type: Standard Match
Winning Conditions: Pinfall, Submission or Knockout
Special Conditions: None
Last edited by 2 on Sat Mar 01, 2014 9:42 am; edited 2 times in total
_________________
The new and improved:
Kelsea's Karacters
Spotlight
characters:
Prepare your face for ThE BRaT PaCK
Zak's first Tension appearance was fittingly announced by [url=http://youtu.be/SU9hNwcaHjs:36ecfj9o]Jurassic 5[/url:36ecfj9o], and he strode out onto the top of the ramp to face the crowd for the first time. Everything was... big. More than he expected.

He did his best to stuff his nerves down under his bravado, and raised his arms out to the sides, flexing and striking a pose like it was another bodybuilding competition before he set off down the ramp. He was good looking enough to earn the stares he got from the women in the crowd, though it was his height that seemed to stick most in the minds of the fans. At only five-foot-four, he was shorter than most of the female competition he'd be facing. He was well built and muscular, though, and likely still more than a match for any kind of girl-strength.

He climbed up into the ring and tested the ropes, jumped up and down to get a feel for the mat, and went to his corner. He grabbed the top ropes and yanked back to stretch out his lats and twisted side to side to limber up. He could hardly wait to see what kind of chick Tension had for him. His eyes stayed glued to the entrance ramp, and his lopsided player-smile stayed tattooed on his face.
Last edited by 1167 on Mon Mar 03, 2014 1:28 am; edited 1 time in total

Bluemouse




Posts

: 11144


Join date

: 2010-10-13



This was also Emi's first Tension PPV and even though Emi was nervous she had prepared for this match ever since her deal she struck with Ms. Sellers. Emi stretched a little before heading out into the arena with a smile on her face as tonight Emi was going to teach this arena who you should not mess with her or any of the women in Tension.

Emi walked down to the ring while sizing up her opponent Zak and she had to admit the he wasn't what she was expecting. Emi jumped into the ring and moved towards Zak. "So, you are going to be the first sacrifice on my way to the top. Although i don't think you can elevate me that much." Emi said as a joke about Zak's height even though she was only two inches taller than her opponent.

d_ultsch




Posts

: 8305


Join date

: 2009-03-02



Zak nodded with an approving frown as his opponent-to-be climbed into the ring. He bounced eagerly on the balls of his feet while he sized up the colorful American girl. She wasn't really his type... A little too suburban and white-bred for him. He liked his girls fiery with a little more...

He leaned back to get a good look when she stepped through the ropes, and bit his bottom lip. He took it back, maybe she was right up his alley. "'Ey, yo, what's up, girl?" He called over to her. "Don't worry, Baby Doll, I got everything you need."

He could hardly contain himself while he waited for the bell.

Bluemouse




Posts

: 11144


Join date

: 2010-10-13



Emi scoffed at Zak's response "I don't think you can handle me." Emi said as she looked Zak up and down. "This won't be too hard." Emi thought to herself before stepping away from Zak to move towards her corner to await the bell. "I hope you won't take it personal when i kick you ass." Emi said right before the bell rang to start the fight.

Emi decided to make the first move after the bell rang and she charged at Zak to start the fight with a clothesline right across Zak's chest.

d_ultsch




Posts

: 8305


Join date

: 2009-03-02



"Ohhh, shit," Zak grinned. "I like it when you talk dirty like that."

As the bell rang he walked out to the middle of the ring and put his arms up to lock up with the incoming bluenette, but she had other plans. Her arm hit across his neck and chest and sent him crashing down on his back. He quickly rolled back up to his feet, one hand on his throat, and backed up a couple steps.

"Damn, girl, you get right down to it, don't ya?"

Bluemouse




Posts

: 11144


Join date

: 2010-10-13



Emi smiled as she managed to get Zak on the back step so early in the match. "Oh, yeah i don't like to wait around. Men take to long to get to the action." Emi said as she would move towards Zak again to send a punch right towards his solar plexus. "Of course, men also finish to quick as well. To much build up and not enough fun. Do try to last long enough to give me a decent work out." Emi would say as she would watch Zak to see what his next move would be.

d_ultsch




Posts

: 8305


Join date

: 2009-03-02



Zak turned and covered his midsection with his arms, and endured Emi's punch with a grunt. "Damn, you're cold," he said. That boxing nonsense just wasn't going to fly with him, though, and he bull rushed Emi, grabbing her shoulder's and bullying her all the way back to the corner.

Bluemouse




Posts

: 11144


Join date

: 2010-10-13



Emi was impressed as Zak withstood her punch and quickly came back to grab her "Aren't you getting a little frisky." Emi said as she tried to dig her heels into the mat to stop Zak from pushing her backwards but before Emi knew it her back hit the turnbuckle. "You're tougher than you look." Emi would say as she would reach up to throw Zak's hands from her shoulders.

d_ultsch




Posts

: 8305


Join date

: 2009-03-02



"And I look pretty tough, don't I?"

Zak flashed Emi his most attractive smile before the girl knocked his arms out wide. He stood his ground, and dropped down to grab hold of her legs instead. He yanked them back to try to put Emi on her back and drag her out of the corner.

"What do you think, babe? You probably don't get many guys as jacked up as me around here," He said, and flexed for her on his way to the center.

Bluemouse




Posts

: 11144


Join date

: 2010-10-13



Page 1 of 6 • 1, 2, 3, 4, 5, 6
---
Permissions in this forum:
You
cannot
reply to topics in this forum