Champions & #1 contenders
Looking for a hardstyle (or another type) hentai match
Tue Sep 15, 2020 7:48 pm by skip-stop
Hi hi everyone!
Skip-stop is in touch and I'm looking for a hardstyle (or another type) hentai match with my Lunara Ashmore and one of your characters!
Small side note: I would prefer Lunara to take victory
Here is the link to the Lunara's profile -
https://afwrpg.forumotion.com/t19698-lunara-jaguarundi-ashmore
And here is my Discord tag - skip-stop#4063
If you are interested, I will be glad to see your message
Thanks for your attention!
Comments: 1
Need Debut matches
Tue Sep 08, 2020 11:19 pm by Void Effect
Comments: 2
Dice Tag Match for Casino PPV still open
Tue Sep 15, 2020 6:30 pm by Serpon
So in case you have forgotten, this is just a reminder that the Dice Tag Match is still open for the Casino PPV. So if anyone is interested, feel free to message me or leave a reply here.
Comments: 4
Page 1 of 5 • 1, 2, 3, 4, 5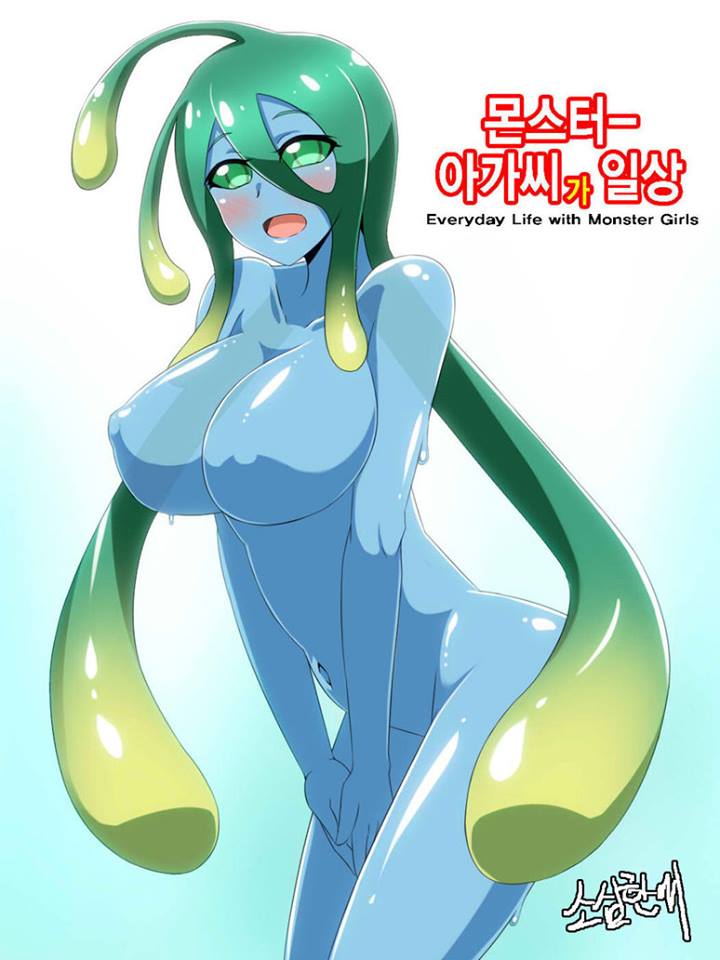 Suu happily skipped into one of FnF's many old abandon training facilities she was instructed to. Suu was instructed she was going to have a training match with a Friction wrestler and it was a private one, just for her. Suu was happy and listened to what the officials told her and found the facility. She entered it and looked in awe at the how big the facility. She found the room she was supposed to go in and saw several wrestling mats set up and giggled like a little girl as she jumped on them and waited for her opponent to show up!

Ragdoll_Jobbers




Posts

: 2728


Join date

: 2016-09-07



Elisa after a long journey and using a map to locate the abandoned facility would be glad to finally find it. Luckily she was good at navigating so it gone better than it would have if it was either of her sisters, regardless Elisa would walk inside the facility to see a cute little slime woman bouncing up and down on the wrestling mats and walked over to greet her. " Hello there, I'm Elisa it's a pleasure to meet you! " The giant would say, smiling and imagining what she was going to do to such a tiny woman.

RJD




Posts

: 3331


Join date

: 2013-10-09



Suu would see Elisa walking in wearing a white bikini and stopped bouncing, getting up to greet the bigger woman. "Hi! My name is Suu!" Suu greeted with a happy smile as she jumped at Elisa and giving her a hug while snuggling her head in between the giant's breasts.

"Suu likes you. Suu thinks you're pretty," Suu complimented as she let go of Elisa and went down on her knees on the mat and readied herself to start the match.

Ragdoll_Jobbers




Posts

: 2728


Join date

: 2016-09-07



Elisa would let out a giggle as her opponent ran up to her and gave her a hug, voluntarily smothering herself. Elisa already knew this was going to be a good time as she lightly wrapped her arms around her slimy opponent to return the hug before then letting go and watching Suu get onto her knees. 

Elisa would then also get down on her knees next to Suu and would say " Alright, lets start this now " Before attempting to hug her opponent tightly before then falling forward on top of the slime woman, trying to land with Suu's breasts being squished by Elisa's own pair.

RJD




Posts

: 3331


Join date

: 2013-10-09



Suu smiled at Elisa and nodded and would giggle when she felt Elisa wrapping her arms around her and hugging her tightly. Suu felt her breasts pushed up against Elisa and felt Elisa falling forward and would giggle as she fell right on her back and suddenly be smooshed under Elisa's weight.

"Suu feels funny," Suu giggled as she was smooshed flat like a pancake before reforming her body and wrapping Elisa's upper body with blue slime.
Last edited by Ragdoll_Jobbers on Sun Dec 25, 2016 11:15 pm; edited 1 time in total

Ragdoll_Jobbers




Posts

: 2728


Join date

: 2016-09-07



Elisa would seem more than a bit confused and worried when her opponent's body almost dissapeared under her. " H-Huh, where are you? " Elisa would ask, before suddenly getting her answer when her entire upper body was encased in Suu's slime, the busty giant immediately finding it hard to breath and desperately trying to pull the slime off of her body.

RJD




Posts

: 3331


Join date

: 2013-10-09



"Hehehe, Suu is right here!" Suu laughed as she successfully made herself into a slimy restraint as she tightened around Elisa slowly in a bearhug-like fashion, only she was hugging Elisa with her entire body! Suu tightened more and more while laughing like a little girl.

"I like hugs!" Suu said cheerfully as she tightened around Elisa once again, forcing Elisa's arms to her sides as she watched Elisa's breasts get squished together and pushed up, "Suu like your boobs!"

Ragdoll_Jobbers




Posts

: 2728


Join date

: 2016-09-07



Elisa would start to pant for breath as soon as she was released from the slime, before then being locked in an intense bear-hug. Even Elisa would get a bit hot and bothered when she felt her opponent's wet slimy body melding itself around her breasts and felt her own wet and now slime engulfed breasts sliding up Suu's body, Elisa's face turning red as she let out a light moan. Elisa couldn't believe how sensual this was, she was never the first to moan in an embrace and was at a complete loss for what to do.

" I-I'm glad " Elisa would say before letting out another low moan, not being able to say much as she felt her opponent's slime invading her body and would be left powerless as her arms were moved to the side without her willing them.

RJD




Posts

: 3331


Join date

: 2013-10-09



Suu smiled when she heard Elisa's moans and thought this meant she was being good. In her mind, that meant to squeeze her tighter. So Suu would push forward in an attempt to force Elisa on to her back as she bound herself tighter and tighter around Elisa's body, to the point where she was crushing her with immense pressure. As Suu tightened around Elisa, she formed her face in front of Elisa's breasts and saw one of her nipples and started to suckle on it like a baby as she squeezed the life out of Elisa!

Ragdoll_Jobbers




Posts

: 2728


Join date

: 2016-09-07



Elisa would be powerless as she was pushed down against the mat, the giant fully under her opponent's control as she squeezed tighter and in the process made Elisa's body even more slimy and wet. The slime sticking to and pressing against her breast in a constantly pleasuring way. 

It would take a while for Elisa to realise what was about to happen as she saw Suu's face appear in front of her nipple, the usually dominant woman's face freezing with anticipation before she felt her opponent's moist and slimy lips forming around her nipple. Elisa immediately starting a low moan before erupting into louder ones as she felt the suction against her nipple, the giant's body almost trembling in pleasure and her mind almost breaking as she started to squirm her somewhat wet thighs together.

RJD




Posts

: 3331


Join date

: 2013-10-09



Page 1 of 5 • 1, 2, 3, 4, 5
---
Permissions in this forum:
You
cannot
reply to topics in this forum