Champions & #1 contenders
Poll regarding the possibility of Mods booking PPV matches.
Sat Oct 24, 2020 1:43 am by Old_Man_Tai
So, basically, was wondering all of your thoughts regarding the possiblity of mods booking ppv matches.
The thought was, since people often seem to have trouble finding partners for ppv matches until the last minute or so, what if the mod team was to step in and, well in advance of the show, book the show ourselves, and try to put together the best matches we can, including title defenses, no.1 contender matches, and so on and so forth?
While I doubt our more popular members need such a …
[
Full reading
]
Comments: 8
Need Debut matches/Simply looking for more
Tue Sep 08, 2020 11:19 pm by Void Effect
Comments: 11
General Avalanche Reminder
Fri Oct 23, 2020 9:21 pm by Old_Man_Tai
General Reminder: Friction PPV Avalanche goes live on December 1st: So if you need to do any promos or build up for your Avalanche matches, you should be focusing on that now. You are allowed to do such things over Discord and then post them after if it helps get them done faster so matches have proper build up.
Also, if you are looking to get on the ppv, and have a partner and match set up, (or can do so quickly), contact me to let me know what match you are doing on the show.
If you have …
[
Full reading
]
Comments: 0
Veronika Ivanov
Heavy Metal Ivanov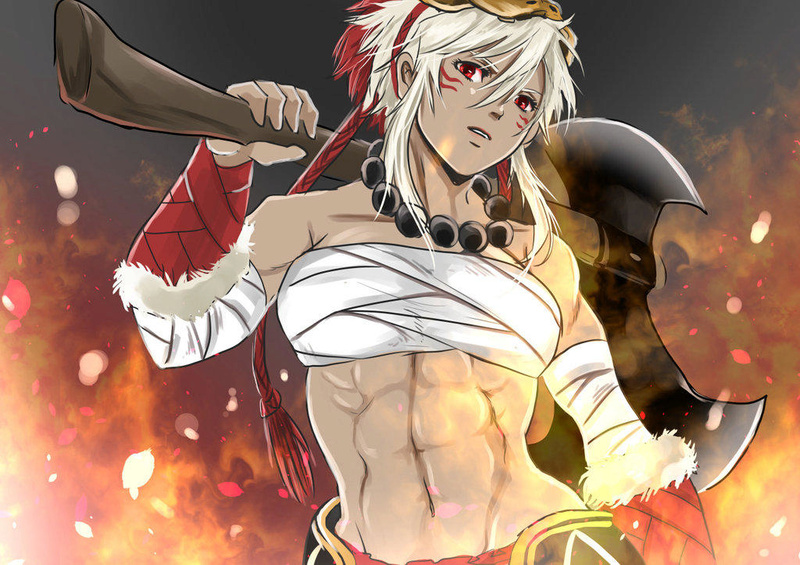 Name:
Veronika Ivanov
Alias:
Heavy Metal Ivanov, Tank Amazon
Gender:
Female
Age/Birthday:
29, April 7th, 1989
Eye Color:
Red
Hair Color:
Whiteish Gray
Height:
5'11""/ 182cm
Weight:
178lbs/ 81kgs.
Nationality:
Russian
Alignment:
Tweener
Entrance Theme:
Korn-Coming Undone
Wrestling Information
Strategy:
Brute force is her main plans of attack, her entire objective in the match is to cause as much damage as humanly possible within reason, although she tends to lose it when push comes to shove. Forcing her opponents into positions where they can't fight back via submission holds is also one of her means for her match's.
Personality:
Veronika is very straight forward and follows orders to the letter. One could say she's a follower but an excellent leader at the same time. She has a "never say die" sort of attitude, a tendency to calculate more than needed and will always make a great attempt to finish what she started be it a match or something just as prevalent. Although she's mostly calm, dont ever take her lightly, the moment you think you're safe is the moment she strikes.
Style:
Militaristic hand-to-hand, Judo
Favorite Match Type:
Nothing specific as of yet.
Statistic's:
Endurance:★★★★
Strength:★★★★★
Speed:★★
Defense:★★★★
Technique:★★★
Favored Moves:
-Powerbombs
-Slams
-Chokeholds
-Punches
-High Impact maneuvers
-Torture Rack
-Figure Four leg lock
-Throws
Signature Move(s):
Backbreaker
Brainbuster
Finishing Move(s):
Vykljuchatelja Ataka:
Veronika will first lift her opponent up across their shoulders; putting them into a fireman's carry before then dropping down onto one knee while simultaneously elevating the opponent over their head forcing them to drop down and impact their exposed knee.
Margaritka Oppsie:
Lifting her target into a onto her shoulders, she sets them in a powerbomb position. With this setup she'll fall backward throwing them in the same direction, dropping them to the mat in their chest.
Tela Peretyv:
Whike behind her opponent, facing away from them in the opposing direction, she'll hook their arms under her opponent's and their legs around her waist, From this position, she will lift them up, usually by bending.
History/Biography:
Veronika was born in a militaristic family in the heart of Russia, her father and her fathers father had all served for their country and with her upbringing and being the only child she was forced to take on the tradition of being indicted to the army. Her father would spend endless days and nights restricting her from fun to train her, learning to kill and to fight for her home country.
When she was the ripe age of 18 she immediately joined into the force, having had years of training, she immediately excelled beyond most of her company's leaders expectations. Because she had grown rather tall and muscular she trained with the men, fighting hand to hand, it was easy to meet them with brute strength although she did have to work her way through the struggle.
In her service and before that she had been trained with the Russian style of hand-to-hand combat, with knives being a traditional use during these fights. In her carreer in the military she'd have eight years under belt and been deployed three times. She was hardened but still hungry for battle, a war she was breed to fight was now taken from her hands as the military set her free.
It'd be months with the urges to fight, for battle and screaming gunpowderr before she'd be invited by s close friend to participate in a bar wrestling match. It was an amateur deal, Veronika honestly had no interest until she crawled into that ring and fought like she hadn't fought since 'leaving' the Russian army.
She felt the thrill the rush of the match, fighting to stay on top, watching as her opponent laid down and out. It was then that she'd pursue wrestling as a carreer in her later years as the Heavy Metal Amazon.
Attire:
Barabrian Attire:
Artic Attire:
Training Gear:
Casual:
Trivia:
AFW Information
Record:0/1/0
Wins:
Losses:
vs. Cicilia De'Reigndhart via Pinfall
Draws:
Match History:
Cicilia De'Reigndhart vs. Veronika Ivanov
Championships/Accomplishments:
Friends:None
Allies:None
Rivals: None
Enemies: None
Crushes:None

LilyStar




Posts

: 533


Join date

: 2018-02-27


Age

: 24


Location

: Your heart



---
Permissions in this forum:
You
cannot
reply to topics in this forum