Who is online?
In total there are
49
users online :: 10 Registered, 0 Hidden and 39 Guests :: 2 Bots
acuya
,
Cicilia
,
Diesel_Electric_Razor
,
furry4ever14
,
Harrier
,
Iceman
,
M.J.Caboose14
,
Nelv
,
wrestleryu
,
Yori
Most users ever online was
418
on Tue Jul 30, 2019 9:51 am
Champions & #1 contenders
Early Notice: Summer Splash 2020
Wed Feb 19, 2020 8:58 am by Old_Man_Tai
ATTENTION!
Summer Splash 2020 starts in June-July!
This is an early notice to those looking to participate in the ppv, to please start thinking about and planning what matches you want to do at the PPV now.
I know everyone is still working on their Showdown/Avalanche matches, and that's fine and good, this is just an early notice is all.
The earlier you start, the easier it will be to get your pre-match story threads completed!
Title Holders, please start looking for potential …
[
Full reading
]
Comments: 0
Sorry for the delay
Sun Feb 09, 2020 7:21 am by LARIATO
(Meant to post this yesterday only just now got to it. Ironic I guess >_<)
Apologies for the delay on posts. No excuses, I just suck.
I
think
I've posted to all my active threads, but in my infinite stupidity and forgetfulness it's highly possible I've missed something somewhere. If anyone has a thread with me I still need to post to, please let me know so I can get on it asap.
Comments: 2
The hardest part is finding girls for it (Tension Request)
Mon Feb 10, 2020 1:01 am by Old_Man_Tai
Looking for two Tension girls willing to do mixed for some involvement in an upcoming Tension Hentai Title event.
Please PM me or find me on Discord/Trillian for more detail, thank you.
Comments: 4

Name
: Torra Shinjiro 
Age
: 20 Years Old 
Hair
Color
: Red
Eye Color
: Red
Height
: 6 Feet Tall
Weight
: 139 Pounds
Nationality
: Japanese/American 
ailment
: face
Theme Song
: Im My Own Master Now https://youtu.be/bkCnRvYgvFo
nicknames
: The agile pretty boy, the pretty face with the plan.
favorite moves
: Judo like flips, Boston crab, A master of CQC (Close Quarter Combat) power bombing , And Many Other Quick Attacks.
Face Throw
: a classic attack where he runs up to the oppenent  and grabs their face, once your grabbed he slams their  head hard on the ground, use to catch  them off guard, used a counter or to show he means business
https://thumbs.gfycat.com/SparklingCleanGemsbok-size_restricted.gif
Air/Land Blackflip kick

A master of CQC (close quarter combat): 

https://thumbs.gfycat.com/DiscreteExemplaryBunny-size_restricted.gif
https://thumbs.gfycat.com/LoneConsciousBrahmanbull-size_restricted.gif
https://i.makeagif.com/media/4-17-2014/QTHxLh.gif
Fighting Style
: Fast, Agile And Flexible,
Preferred Matches
: Any Match Works, (although his favorite is submissions and hentai)
Fnishing Moves
: Arm Stretcher: (He jumps behind you and grabs both your hands and puts feet on your back and then pulls hard until they give up.) 
Back Bender
: (He would sweep your legs to make you fall. But before you hit the ground he would go underneath you and grabs your head and feet or ankle *Depending on the foes size* and pulls his legs up to make your back bend up as he pulls to make you feel pain and it'll last until you give up)
Steel Spider Monkey Choke
: (He would jump on your back wrap his arms around your neck. And then wrap his legs around your body and squeeze and choke you very tightly until you pass out or give up)
Personality:
Torra is a kind hearted and friendly person who loves to help others and loves to fight for fun, people sometimes underestimate him for his slender built, big mistake on their part. Despite his rough past he still has a optimistic point of view, "Its better to look to the future than to mope about the past" Since hes been living with alot of girls most his life, it made him able to show respect to most women even the rude ones, he also has a playful personality, he likes to crack a few jokes and tease his oppenent in a playful manner,.
History
: His real parents are unknown as he was abandoned and left in a foster home, he was teased by his foster sibblings  and beaten by his foster parents  for his long red hair and glowing red eyes and for being a "weird freak". He ran away at the age of 6, he was eventually found by a small group of men who were looking for children to sell for child labor, then they took him to america to be sold, he was sold a few times but one of the men helped him escape cause he didn't want to do this anymore, torra thanks to the nice man he escaped and ran. Eventually after a while in america he was founded by a very attractive woman who took him in and raised him as a son. 
This woman had lots of daughters and always wanted a son, they treated him like hes one of their own. He loved them they loved him very much, 
He was homeschooled and taught how to fight back.
as he grew older his looks got the many attention of people, not knowing what to do about it he just goes with it. After years of training hes now a lightweight yet a skilled and technical opponent who fights not for any title or fame, no he fights for the fun of it.
stats:
strength: 4.5/10
while hes not too strong hes not a complete wimp, he does have some strength in him hes used to people underestimating him, he likes to prove them wrong
agility/speed: 10/10
this is his greatest trait hes fast he runs punches and kicks fast and the only thing that matches his speed is his agility. Hes able to leap from one side to the otherside pretty quickly and able to do fast flips.
endurance: 8/10
despite his slender built body hes quite durable, being able to take blows after blows of pain and still be good to go
defence: 5.5/10
 this ones in the middle, one hand hes able to counter blows. on the other hand if it fails he can get attacked due to his lack of muscle,
technique: 8.6/10
torra has alot of tricks and plans up his sleeves, even if he gets trapped in a hold he'll do everything he can to get out of it,
strikes 5.4/10
torra knows a few good blows to his oppenents
submissions 7.8/10
torra has a few good submissions moves that causes pain, can make a person tap or pass out though he doesnt like causing too much pain on them he has no problem doing it
powerhouse: 1.9/10
this is his weakness, he'll try to fight back when hes being overpowered but most of the time he'll fail so he'll try to think of a way out
aerial: 8.7/10
torra is able to jump high and attack pretty well
counter: 9.1/10
with torras speed, skill and being a master of cqc  (close quarter combat) hes able to counter alot of moves
record:
1 win 0 loses
physical appearance
: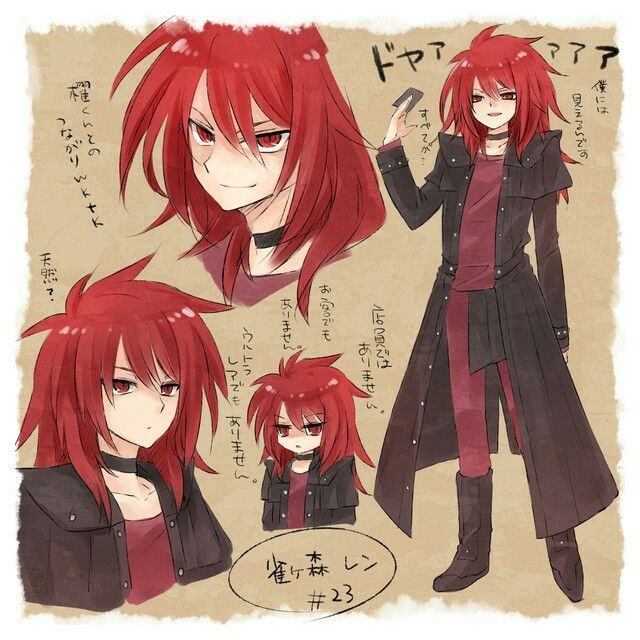 [/url]
Last edited by *torra shinjiro17 on Thu Dec 12, 2019 7:28 pm; edited 3 times in total

*torra shinjiro17




Posts

: 337


Join date

: 2019-08-26


Age

: 20



Accepted, you may post and rp as you wish.

Serpon




Posts

: 4114


Join date

: 2015-05-28


Age

: 30


Location

: Eye of the Storm




---
Permissions in this forum:
You
cannot
reply to topics in this forum