Champions & #1 contenders
Poll regarding the possibility of Mods booking PPV matches.
Sat Oct 24, 2020 1:43 am by Old_Man_Tai
So, basically, was wondering all of your thoughts regarding the possiblity of mods booking ppv matches.
The thought was, since people often seem to have trouble finding partners for ppv matches until the last minute or so, what if the mod team was to step in and, well in advance of the show, book the show ourselves, and try to put together the best matches we can, including title defenses, no.1 contender matches, and so on and so forth?
While I doubt our more popular members need such a …
[
Full reading
]
Comments: 8
Need Debut matches/Simply looking for more
Tue Sep 08, 2020 11:19 pm by Void Effect
Comments: 11
General Avalanche Reminder
Fri Oct 23, 2020 9:21 pm by Old_Man_Tai
General Reminder: Friction PPV Avalanche goes live on December 1st: So if you need to do any promos or build up for your Avalanche matches, you should be focusing on that now. You are allowed to do such things over Discord and then post them after if it helps get them done faster so matches have proper build up.
Also, if you are looking to get on the ppv, and have a partner and match set up, (or can do so quickly), contact me to let me know what match you are doing on the show.
If you have …
[
Full reading
]
Comments: 0
Name: Melody Note.
Alias: None
Sex/Gender: Female
Age: 18
Eyes: Sapphire blue
Hair: long grayish black free flowing
Height: 5'2"
Weight: 116 lbs
Nationality: Japanese
Citizenship: Japanese
Wrestling Information
Strategy: Offensive/Acrobatic
Style: Acrobatic and Reaction base
Type: Roughhouse
Preferred Attacks: Punches, kicks, backflips, high flying,.
Preferred Matches: Standard matches. KO matches
RPG Style Stat spread(out of 5 stars)
Attire:
As shown below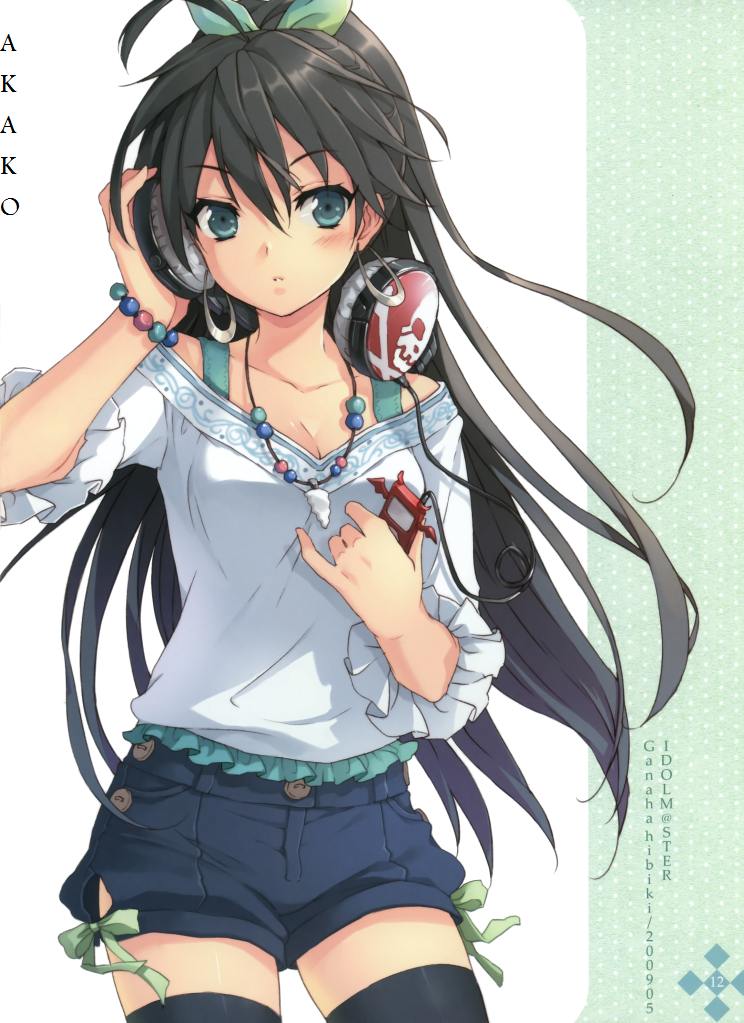 Endurance:★★
Strength:★★★★
Speed:★★★★
Defense:★★
Technique:★★★★
Fighting style: She likes to strike people down first, before using acrobatic moves, while being a high flying lover, she can handle herself on the ground decently as well.
She has fast reflexes, and can perform many acrobatic counters with ease.
However she does have a cruel streak, and when sheâ€
s mad, she goes overboard with moves, and sometimes beats them until they fall unconscious, even when she knows she can just pin them.
Her speciality is able to jump up onto the turnbuckle instantly, while others has to climb, she can easily jump to the top, saving time on climbing.
Favourite moves:
Clothesline from Hell: A running clothesline that can easily knock another girl out easily.
Carthwheel kick: She leaps over the targets attack, and smashes her leg into her opponentâ€
s face.
Finishers:
Listen to the Melody: She punches her opponents face once, before continuing onto a barrage, followed by grabbing her head to bitch slap her hard enough to spin her around, before charging in for a powerful clothesline, to knock her out.
Deep Melody: She climbs to the top of the turnbuckle and leaps up, and spins 720 degree for a moonsault.
Personality: Not much of a speaker, doesnâ€
t like to trash talk, thinking it a waste of time. She likes to listen to music and all, mostly Japanese music and rock songs.
History:
An orphan. She was born with a frail sick body, and spent a long amount of her time in the hospital, her stepbrother was the only one there for her, he spent time with her, worked for her sake and pretty much did mostly everything so that she would be happy, he was also the one who introduced music towards her.
As time pass, her health got better, but his got worse, wanting to return the favour, she decides to enter the AFW to earn money to help him.

Missingkeys




Posts

: 2990


Join date

: 2010-10-14



---
Permissions in this forum:
You
cannot
reply to topics in this forum