Who is online?
In total there are
19
users online :: 5 Registered, 0 Hidden and 14 Guests :: 2 Bots
Jstruggs716
,
KillerV
,
Mart-Kos
,
Nelv
,
Yori
Most users ever online was
418
on Tue Jul 30, 2019 9:51 am
Champions & #1 contenders
Looking for a match for a debut for new girl
Sat Aug 08, 2020 6:42 am by Void Effect
Like the title said: Looking for a match for Lily, contact me using Discord please or PM
Spoiler:
https://afwrpg.forumotion.com/t20264-lily-harper-the-princess-knight#543965
Comments: 0
Looking For Matches/Long Term Story Threads For New Wrestler
Fri Aug 07, 2020 12:19 pm by HighFly
Hey everyone, I just made JJ and need some threads for her!
https://afwrpg.forumotion.com/t20259-jj-janella-johnson
I am looking for matches, maybe even a long term rivalry as well! If you feel like you want to work with her long term asa sparring partner for friend outside the ring after a match that is fine as well. Really anything that tells a fun story would be awesome! Please PM me if interested, thank you!
Comments: 0
Delay
Thu Aug 06, 2020 2:16 am by ChateauDame
My apologies for the delay on all posts and plans. My workday has a start time dialed back to a 4:00 AM start as of late and I don't end until about 4 or 5 PM so I am utterly tired as of late. I have about the rest of the week at this schedule and then it should lighten up a bit. I am optimistic for a sense of normalcy soon, maybe this weekend or start of next week.
Apologies for the delay!
Comments: 0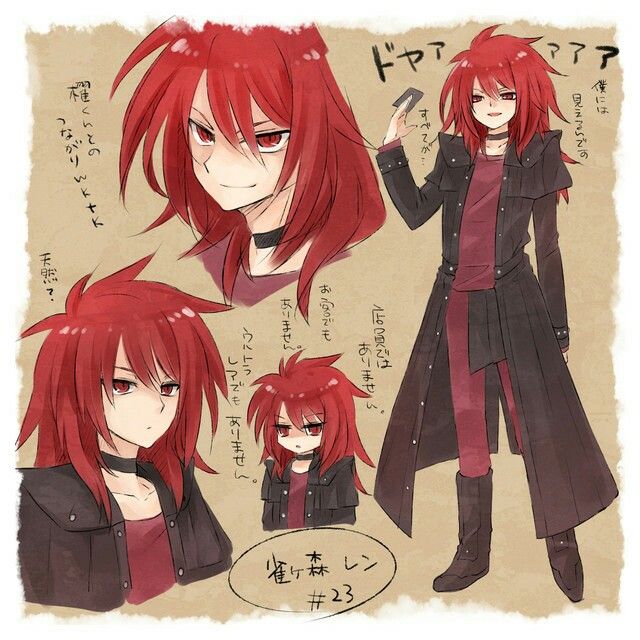 Torra arrived in a nice little  town a few days ago, and he was getting to like the little town. Torra was traveling all over the world, doing odd jobs for money and other things. He tried lots of foods, explored caves and mountains. And just genuinely loved exploring the world. However his money was slowly running out, sure he had some money left, enough to go by for another month and a half but it'll soon run out, and the town he was at didn't have alot of odd jobs.
He was eating some meat outside, that's where he saw a little poster on the wall. He took a look at it and it had the following words on it
Fight the queen enifuru and you'll be rewarded with plenty of gold, enough to last a lifetime. Come to the castle for more details.
"Yes! This is my solution to all my problems!" He said happily. He asked around about the directions for the castle and people gave him weird looks, mostly shocked  looks. Well this wasn't new cause he kinda standed out from the other males in this village. Most of the men here were around 5'8 to 5'10, well built, well toned (though not completely muscled up) and lastly had short black, brown or blonde hair. Torra was 6 feet tall, slender, had long red hair and eyes that shined a bit. The men were kinda envious of his natural good looks.  
Most of the men wouldn't tell him anything at all cause they thought he was just joking, cause apparently the queen beated all the men here and well no one ever challenged the queen in a long time.
Torra at first got a little bummed that no one told him anything. That is until a pretty attractive woman who ran the inn he was staying at told him where it was. "Thank you ma'am" he gave her some of his gold as payment.
After 20 minutes of walking he at last found the castle and wow it was a real pretty castle, it was big too! At the castle door there were 2 woman guards holding spears and they were busty and pretty. He walked up to them. "May I help you?" One said in a somewhat demanding voice. "Hey! Be nice!, sorry about her handsome, she's just in a bad mood cause she drawed the shortest straw and got stuck on castle door duty. How can we help you?" The other one said in a friendly matter.
"Oh um I came to sign up for the fight the queen challenge."
The 2 guards were absolutely stunned at the fact that someone actually would challenge the queen, it's been quite some time since the last challenger. "Hmmm I see. Wait here please." They both went inside and came out a few minutes later and they had friendly expressions on their face. "Please come on, in the queens expecting you in her thrown room and I apologise for my rude behavior, the throne room is stright ahead though main hall."
Torra smiled and thanked the ladies and walked in. The ladies in the castle gave him either cute looks or winked or blew a kiss at him making him blush a bit. Also he heard some say "the queen got a cute challenger this time." And "I wonder if the queen would let me borrow him for a while" while giggling.
Torra walked to the main chamber door and saw 2 more guards. "Hello there I'm here for the challenge against the queen." he said to them.

*torra shinjiro17




Posts

: 437


Join date

: 2019-08-26


Age

: 21



The two guards nodded, taking the job of having to lead the boy to the ring where he will be challenging their Queen in a match. Once they were close, one of the two turned to him. "You need to be presentable for the match." She said, the other immediately moving ahead and taking Torra's jacket and shirt off, walking off while the other remained. "In Luciana male combatants do not wear attire above their waists. You are simply following our rules." She then moved away, motioning the boy to proceed to through a door to where the ring would be.

And once he was past the door, the guard would immediately close it behind him, a faint click signaling the door was now locked. He would also see he was on a runway, leading to a ring easily twice the size of the average wrestling ring in most territories. And at the center of the ring, none other than the Queen of Luciana herself: Queen Eiruferu. "So, someone was actually willing to accept the challenge?" She'd say to herself, turning as she'd detect the boy enter the ring. "You're either very confident, or very foolish."



USLMAN




Posts

: 1693


Join date

: 2018-08-13


Location

: Somewhere



Torra followed them to the door of the ring. Then they stopped and took off his jacket and shirt leaving him naked above his waist. "Oh my apologies." He said as he listened to one of the girls as they motioned him to go in the room.

Once he got in he could of sworn he heard the door lock behind him but he didn't notice cause the ring he was in was amazing! It was easily twice as big as a normal ring. He walked towards the center and saw the beautiful sexy queen herself. He blushed deeply at her beauty and sex appeal. Her face was lovely, her pink hair looked great and she had large breats and beautiful legs, her outfit barely hid them.

"Hello your majesty. I am Torra shinjiro and I'm here for the challenge. So what are the rules to your challenge?" He bows in respect

*torra shinjiro17




Posts

: 437


Join date

: 2019-08-26


Age

: 21



"Well Torra, I am Queen Eiruferu. Considering you accepted the match offer I'm surprised you didn't read up on the details, but I suppose that can't be helped given your origin." She'd say, crossing her arms underneath her bosom as she looked to him.

"Our match will be a rather simple one in design. Simply put, we will continue on until you have submitted to me. KOs and pins are irrelevant, it will only end in submission." She stated, before getting into her unique stance. "Anything else goes, so you would do well to prepare yourself for a match like you've never experienced."

USLMAN




Posts

: 1693


Join date

: 2018-08-13


Location

: Somewhere



Torras face was so red that it could match his hair and eyes as he heard her voice and looked at her very beautiful body. "Whoa...." he listened to her rules of the match and noded. "Ok so anything goes? Well I'm ready for that. I may not be a powerhouse but I'm fast and agile." He said as he did some stretching and pulled his long hair back.

Although her last stament confused him, he didn't let it bother him. "It's a honor to fight a pretty queen like you, let's dance." He said playfully as he tried to run over to her for a quick roundhouse kick.

*torra shinjiro17




Posts

: 437


Join date

: 2019-08-26


Age

: 21



---
Permissions in this forum:
You
cannot
reply to topics in this forum